Award season continues with the 86th Annual Academy Awards on Sunday, March 2nd. The Academy Awards are one of the most prestigious award ceremonies, honoring the best films of the previous year. They are presented by the Academy of Motion Picture Arts and Sciences and will be hosted by comedian and talk show host, Ellen DeGeneres.
This year's Best Picture nominations go to the films American Hustle, Captain Phillips, Dallas Buyers Club, Gravity, Her, Nebraska, Philomena, 12 Years a Slave, and The Wolf of Wall Street. Many actors and actresses from these films are nominated for Best Actor or Actress, including Christian Bale-American Hustle, Bruce Dern-Nebraska, Leonardo DiCaprio-The Wolf of Wall Street, Chiwetel Ejiofor-12 Years a Slave, Matthew McConaughey-Dallas Buyers Club, Amy Adams-American Hustle, Sandra Bullock-Gravity, and Judi Dench-Philomena. Cate Blanchett also received a Best Actress nomination for her leading role in Blue Jasmine, as well as Meryl Streep for her role in August: Osage County.
Host a glamorous, Hollywood theme party to celebrate The Oscars! Invite friends and family over for a night of food and fun while you watch the award show. Decorate your entertainment area with Hollywood decorations, while using Hollywood party supplies to make your party extra special. Here are several tips on how to throw a fabulous Hollywood party!
Invitations
Send out invitations to make your friends feel like a VIP, rather than sending everyone an online invitation. Choose a fun and casual Hollywood clapboard invitation, or a glamorous Hollywood star invitation.
Decorations
If you're planning to invite a large amount of people, turn your party space into your very own mini awards show banquet. Have your guests walk up to the party area on a Hollywood Red Floor Runner as if they are celebrities walking the red carpet. You can also set up additional red carpet or paparazzi props to make it look and feel authentic!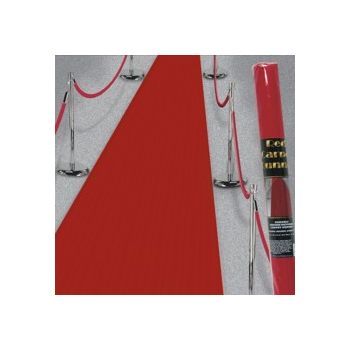 Hollywood Red Floor Runner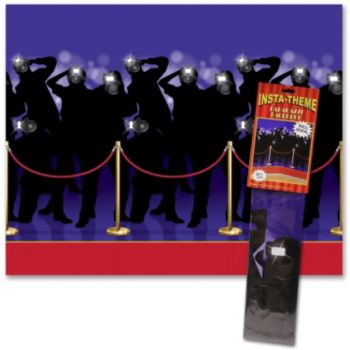 Paparazzi Scene Setter
Hang an "Awards Night" or "Hollywood" banner over the entranceway and red carpet to welcome guests to your awards night celebration.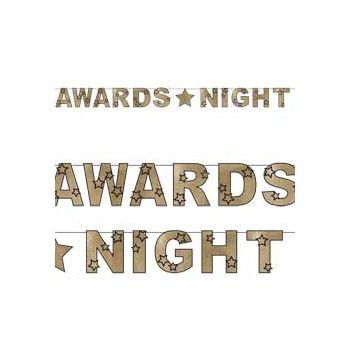 Awards Night Gold Glitter Banner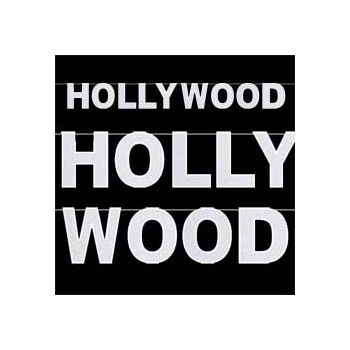 Hollywood Glitter Banner
Add several types of black and gold decorations to the party area to make it fun and festive. You can use a Hollywood Star Decorating Kit, containing a variety of gold, silver and black decorations, or you can create your own collection of Academy Award decorations with mixture of black and gold hanging decorations.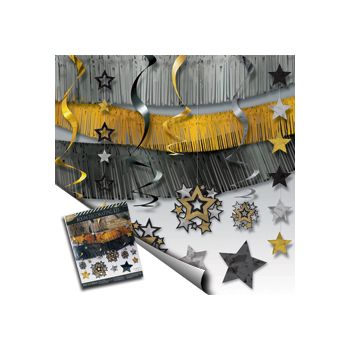 Hollywood Star Room Decorating Kit
Paper Goods
Make sure your guests are satisfied at your Hollywood theme party by serving up small plates of food and snacks. Serve a variety of finger foods that guests can easily eat while watching the awards ceremony. Set out a buffet-style table, covered with a Walk of Fame Stars table runner over a black or gold table cover. Add a few Hollywood themed decorations to the table, such as a Director's Megaphone or clapboard.
Walk of Fame Stars Table Runner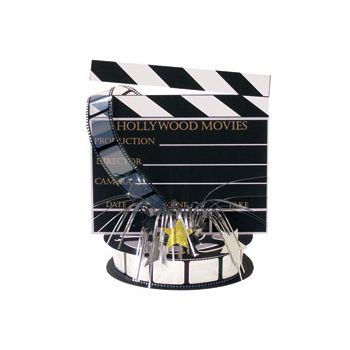 Hollywood Centerpiece
Set out elegant gold and black paper plates and napkins on your snack table that guests can use to eat off of.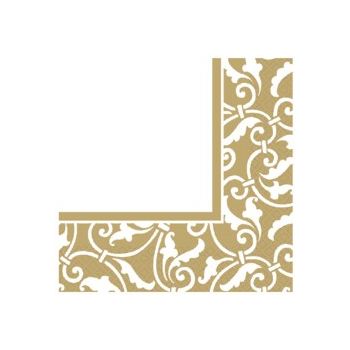 Gold Scroll Luncheon Napkins
Serve a celebratory champagne toast if your favorite actor or film has won an award!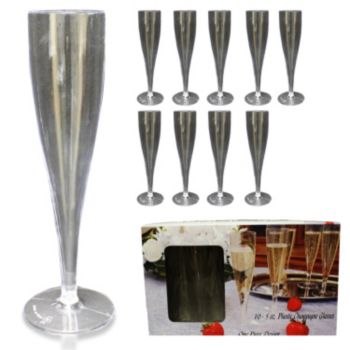 Clear Plastic Champagne Flutes
Party Goods
Before the show begins, have everyone write down their predicted winners for each award category. At the end of the show, give the person with the most correct guesses their very own trophy!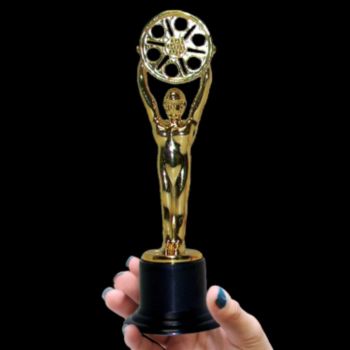 Gold Award Statue
You could also give each guest a pair of award statue sunglasses as a thank you for attending your fabulous party.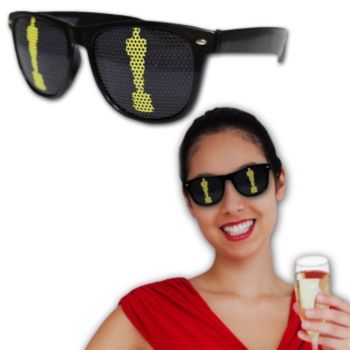 Billboard Award Statue Sunglasses
For tips, questions, help planning an event or for recipe and craft ideas, email our party experts at askanexpert@windycitynovelties.com for your personal party planner!