Marathons and races have always been a popular event to participate in for those who are athletic or wish to accomplish something. However, as of lately, races have acquired themes in order to attract more people. One of these themes is a neon glow, dance theme, such as The Glo Run. The Glo Run is a 5K run that occurs at night in several cities across the country. The course is adorned with glowing neon lights and decorations while electronic dance music plays throughout the entire event. Instead of a timed race, the run is not timed and participants are encourage to run, skip, jog, walk and dance their way through the course in order to promote physical activity in a fun and unique way. Attendees are given a glow-in-the-dark t-shirt, as well as glow accessories in order to match the event's theme. However, participants tend to go all out, wearing head-to-toe neon. Here are some items you may want when participating in The Glo Run!
Neon Wigs
Add more color to The Glo Run by sporting a bright neon wig! Since the event is at night, and is more relaxed, you can wear a wig without becoming too hot. Choose from a variety of vibrant colors, such as hot pink, neon green, blue or neon purple.
LED Headbands
If you are uncomfortable in wigs, you can wear a light-up headband instead. LED headbands come in a variety of shapes. You can choose to wear a giant flashing bow headband, or a funny light-up eyeball headband, among other shapes. The headbands are lit up by battery powered LEDs, and therefore are able to be used again for other purposes!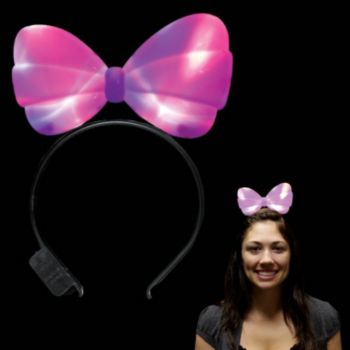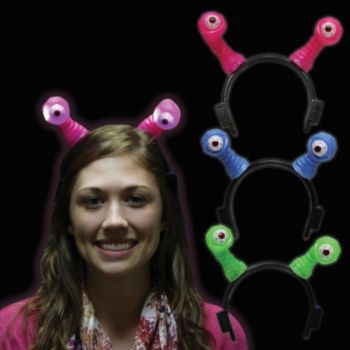 Glow Body Paint
Glow body paint will look especially cool underneath black lights. The paint is non-toxic and extremely safe to put directly on skin. It is a lotion based paint that goes on smoothly and dries with an even matte finish. When in the daylight, it appears as normal body paint. Choose from different glow colors including green, red, pink, yellow and orange.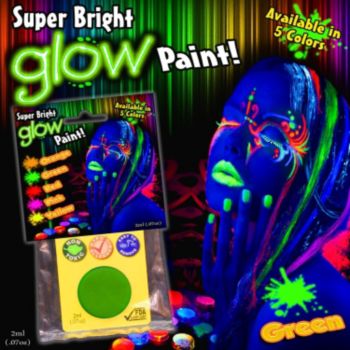 LED Shoelaces
Add some glow to your feet with LED shoelaces! The shoelaces string through your tennis shoes as normal shoelaces would and are attached to a tiny battery pack that includes a switch. The switch allows you to illuminate the shoelaces, as well as change to different modes. The shoelaces can blink fast or slow, and can remain constant.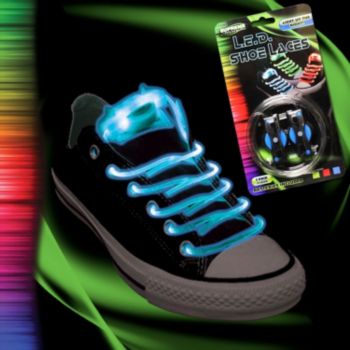 Glow Sticks
Although race participants are provided with glow necklaces, bracelets, and eyeglasses, you can never have enough glow gear! Add some more necklaces or bracelets to your attire. Or mix it up with multi-colored glow pendants!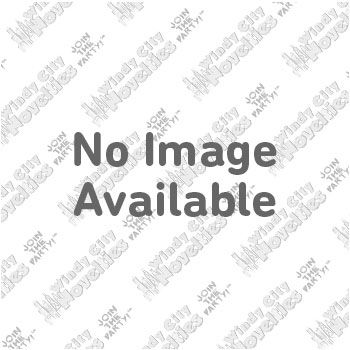 LED Jewelry
Add some bling to your glow running outfit with light-up LED jewelry. Place jelly LED rings on your fingers, or wear LED bangle bracelets in addition to your glow stick bracelets.
For More Information on the Glo Run visit their website: http://www.glowrun5k.com/about.php
For tips, questions, help planning an event or for recipe and craft ideas, email our party experts at askanexpert@windycitynovelties.com for your personal party planner!