It may or not be true that the grass is always greener, but if you are one of those people who has sometimes felt like you were born too late, a decade-themed party is just the ticket to give you a taste of what you think you've been missing.
Roaring 20's Theme Party
Wannabe flappers and fly boys will feel right at home at a Roaring Twenties event. Invite guests to an evening at the Cotton Club with custom musical notes invitations.
Post a V.I.P entrance sign on your front door so guests know they have arrived at a very important party. Once inside, friends will be awed to see a silhouette of the city at night created with a 30-foot cityscape scene setter roll. Jazz trio and musician cutouts will make them feel they have really arrived.
Greet your guests in a flirty flapper dress and be sure to share the secret of where they can find great roaring 20s costumes of their own. Have a supply of feather boas and suspenders on hand for costume-challenged friends.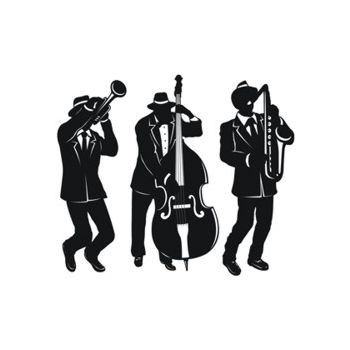 Rock'n'Roll 50's Theme Party
If putting on the Ritz is not your style, trade the breezer in for a hot rod and head on up to the 1950s. Let your friends know that Grease is the word with personalized Rock N Roll invitations.
Whether you are channeling Sandy, Rizzo, or even a beauty school dropout, there are plenty of 50s costumes for everyone. And don't think the guys have been forgotten. A Thunderbird jacket and a pair of jeans make for an irresistible bad boy.
How cool would be it be to have Elvis in the house when the guests arrive? Everyone will want their picture snapped with the King.
Guests will really dig your décor of plastic records and soda shop table props. Hungry boppers will dig your sock hop record plates, sock hop napkins and matching rock and roll cups.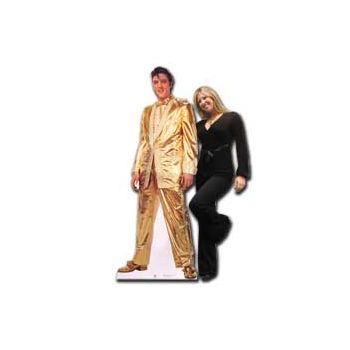 A Groovy 60's Theme Party
Then again maybe you think a 50s gig is pretty lame. There are plenty of choices for those who would rather get groovy with a 60s scene. You could put up posters and hope your friends would see them, but a better choice is to send out feeling groovy personalized invitations.
If the weather's fine and you count musicians among your friends, think about creating a mini music festival in your own backyard. Let friends know a vendor will be on hand with a fresh supply of tie-dye t-shirts. Favors of tambourines and some simple outdoor games will soon have everyone in a mellow mood.
70's Disco Party
Peace and love are great but some people like a little more excitement. Put on your dancing shoes and boogie on over to the 70s for a Disco costume party—the perfect solution for friends who have been missing their leisure suits, white vests, multicolored bell bottom jumpsuits, and platform shoes.
You can't have a Disco party without a hanging disco ball. If you have plenty of room, a Disco ball piñata will give you the right ambiance, along with a fun activity for evening's end.
Adorn the walls of the party space with silhouettes of Disco dancers for an authentic feel. Black streamers and hanging silver twirly whirls will complete the décor.
A silver and black star fringe skirt will look awesome on your refreshment table and for a really far-out touch, serve drinks in light-up L.E.D. wine and rocks glasses.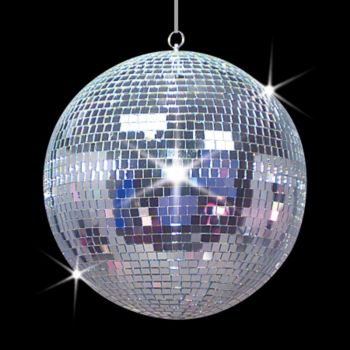 1980's Decade Theme Party
The 80s don't feel too far away yet—in fact to some it seems like only yesterday. But that doesn't mean you can't have a great 80s party – totally.
Whether you are a girl who just wants to have fun or a guy who's hungry like a wolf, there's an 80s costume just perfect for you, from rap star to diva child. (Don't forget the mall bangs).

The line of Totally 80s party supplies includes a custom banner, plates cups, napkins, and more, all featuring familiar video arcade graphics dancing on a black background. A boombox will make a great centerpiece, whether real or a prop. Crisscross the walls with more arcade icon tape.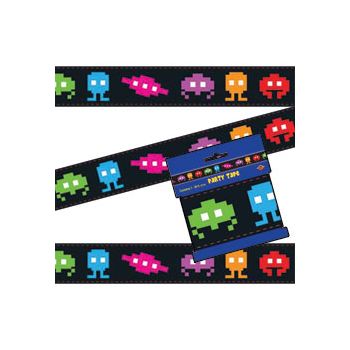 Ideas for food and music are readily available online for every decade. So whether you want to get swanky, shake your groove thing, or boogie down – it's time to party!
For tips, questions, help planning an event or for recipe and craft ideas, email our party experts at askanexpert@windycitynovelties.com for your personal party planner!