While the breeze outside might still be a bit brisk and biting, summer is just around the corner, which means it's time to stock up on some of Windy City Novelties' awesome outdoor items! With all the games, toys, outdoor decorations, and other fabulous items you need to stir up some fun this summer, you'll never have to hear the dreaded words "I'm bored" from your kids' mouths again! Whether you're looking for a few games to keep the kids amused while the adults relax at a summer barbeque, need some flags to make the yard more festive, or think a few blinkie items will light up the night in style, our selection of outdoor items is sure to impress! So take a look at a few of our more popular items and categories and be sure you order enough for everyone because this summer is sure to be one of the best thanks to Windy City Novelties!
- Water Guns - There's no better way to cool off in the hot summer months than a raging water fight and you'll want to be sure everyone in the neighborhood is armed with their own water gun! Whether you go with a classic like the 4" water pistol or need to go full power with a water cannon, our selection has you covered when the riot breaks out!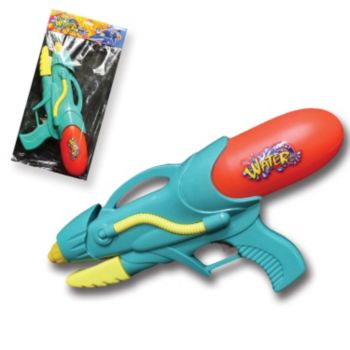 Water Cannon
- Bubble Fun - If you prefer to stay a little drier while playing with the water, then these bubbles will be right up your alley! Kids and adults of all ages can't resist the good old fashioned fun of blowing and popping bubbles, whether you're using a regular bottle of bubbles or a fancy bubble wand!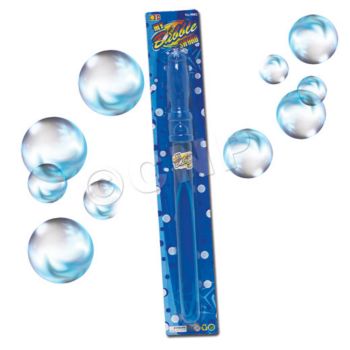 Bubble Wand
- Flying Toys - Get the kids away from the video games and out into the sunshine and fresh air with the lure of flying toys that will get their hearts pumping and feet running! Flying gliders are a hit with boys and girls and make great party favors for those summer birthdays! And no one can resist the lure of a brightly colored boomerang!
16" Plastic Boomerang
- Balls and Toys - Outdoor balls and toys are ideal for your Fourth of July picnic, neighborhood block party, or summer barbeque. Round up the boys for a lively game of soccer or football while the kids try their hand at the bean bag toss and duck fishing game. And nothing says summer like a colorful beach ball or two bouncing through the crowd at a concert!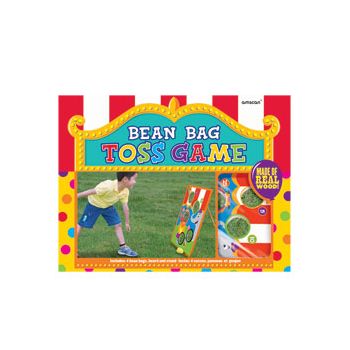 Bean Bag Toss Game
- Miscellaneous Outdoor Accessories - Our selection of outdoor accessories has everything you need to keep cool, dry, and ready for anything during the summer months, with plenty of paper fans, light up fans for nighttime events, rain ponchos, 36-piece buckets of sidewalk chalk so your Picasso-in-training can produce miles and miles of artwork, stopwatches, whistles and game cones so you're ready for race day, and beach mats for those lazy days in the sand.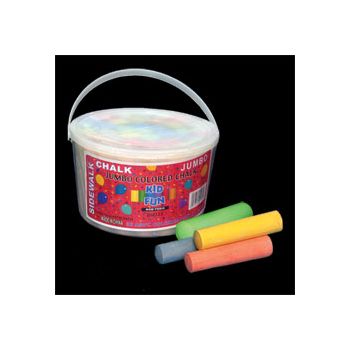 Bucket of 4" Sidewalk Chalk
- Fun Noisemakers - Make some noise at your favorite summer sporting events with our selection of summer noisemakers! Whether your noisemaking tastes lean towards stadium horns, megaphones, or cowbells, these noisemakers are sure to rile up the crowd and help you show your support for any cause!
- Fun and Funky Sunglasses - Let the summer sun shine bright this year! When you've got fun and funky sunglasses to protect your precious peepers, you won't have to worry about sun damage or squinting! Whether you're looking for a wild and wacky pair, like our guitar sunglasses, jeweled crown glasses, or gold disco glasses, or are looking for something a little more stylish, like a cool neon pair, pink polka dots, or hip aviator sunglasses, Windy City can help you look cool while keeping those sunny rays at bay!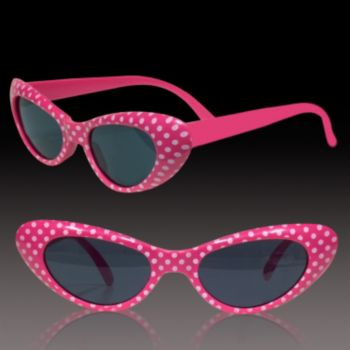 Pink Polka Dot Funky Sunglasses
- Yard Decorations - Once you've stocked up for summer fun you'll want to make sure your yard is in tip-top shape as well! Whether it's cloth American flags you need to line the sidewalk on Fourth of July, checkered flags to kick off the soapbox derby, Italian flags for the garden, or U.S. Army flags for the front yard to show your support for our troops, these cloth flags will add something special to any yard. Add in a few festive wind spinners, like our cute Ladybug or Bumblebee and your garden and yard will be ready for the summer months in no time!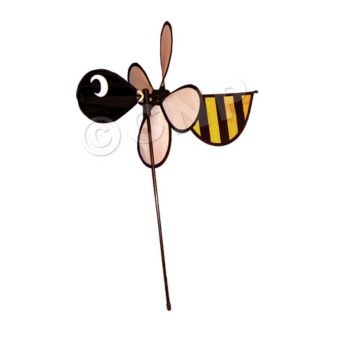 Bumble Bee Wind Spinner
For tips, questions, help planning an event or for recipe and craft ideas, email our party experts at askanexpert@windycitynovelties.com for your personal party planner!