The Winter Olympics are coming up faster than a skier racing down the hill! Time to get ready for the Opening Ceremonies, your favorite events, and other Olympic highlights, and with the help of Windy City Novelties, you can make these events even more fun, whether you're watching them on your own or with a group of fellow Olympic fanatics! Here's a list of some great Olympic Party Supplies that will kick off the games on the right foot.
1.) Be sure everyone knows who you're cheering for while adding a touch of whimsy to your Olympic decor with our Patriotic USA Swirls. Each pack of swirls comes with three 18-inch swirls in red, white and blue, and 15-inch cutouts on the bottom with patriotic designs. With these patriotic swirls, everyone will know you're cheering for the red, white and blue!
2.) You can't have an Olympic party wthout putting the Olympic Rings proudly on display, and with our Olympic Rings Cutout Pack, you'll find 15 rings of varying sizes, allowing you to decorate in fabulous Olympic fashion!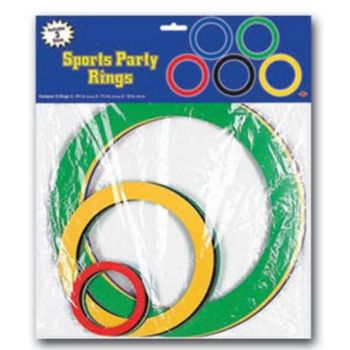 3.) Let everyone know where to go for the viewing fun with our Olympic Stars and Stripes Banner. Made of heavy duty vinyl, this Olympic themed banner can withstand the harshest winter elements and can be customized with the message of your choice. A great way to direct guests to your party, or wish a local athlete good luck, this Olympic banner is bound to make an impression!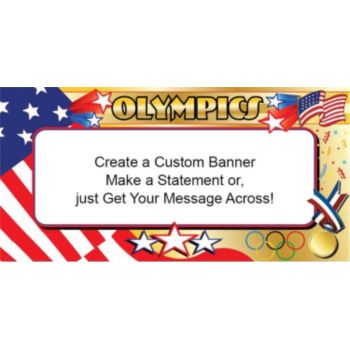 4.) If you're hosting a party so you can watch the Opening Ceremonies with your friends, you'll need plenty of munchies to keep the crowd happy. Set up a buffet table that's as festive as the food is fabulous! Top your table with an International Flag Table Cover so you can make sure every country is represented at your event.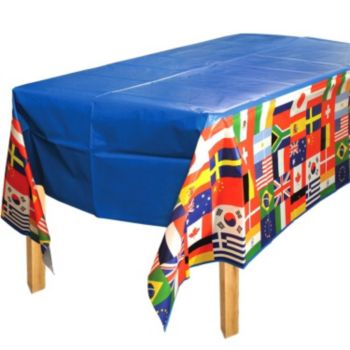 5.) Coordinate your International Flag Table Cover with a festive International Flag Cascading Centerpiece and you'll have a table that looks as great as the athletes duing their walk into the main arena!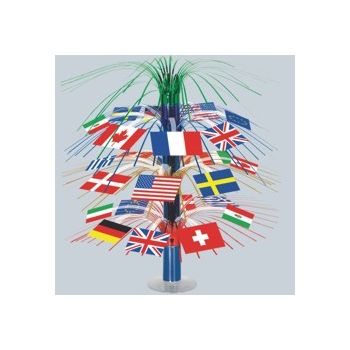 6.) Continuing with the International theme, top off your tasty treats with our International Flag Garnish Picks! This assorted bag of fifty wooden picks topped with various flags from around the world is the perfect way to top off appetizers, drinks, garnishes and desserts. Whether you are serving a buffet with International flair, or good old American favorites, these International Garnish Picks are a great way to round our your Olympics theme.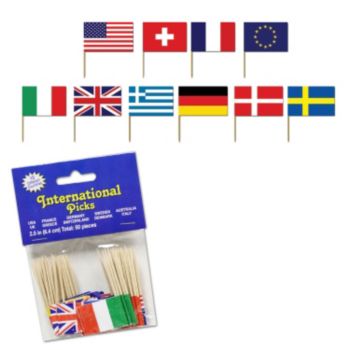 7.) Create your own Olympic events with the help of our Game Day Field Cones! Whether you want to set up an obstacle course for the kids or adults, or use these colorful cones to mark the finishing line, our game cones will add an extra element of fun to any event!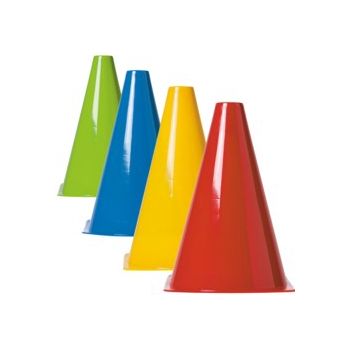 8.) Be sure to award the winner of your Olympic Games with a stylish Gold Medal. Whether you're competing in skiing, sledding, beer pong or poker, once the winner is ready to be announced, you can even hold your own medal ceremony, thanks to our selection of medals! A fun addition to Olympic celebrations or other parties, these medals will help anyone feel like a winner!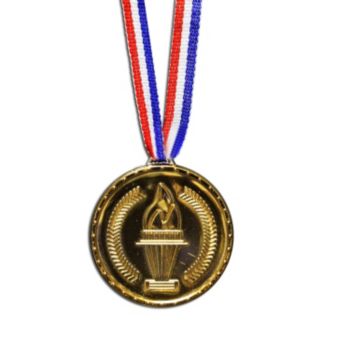 9.) Our Olympic Torch Trophy can be a more significant party favor than our medals, or make a great addition to your table decor. Place these gold torch trophies in the center of your table, add some red, white and blue confetti and a few tea lights, and you've got an easy centerpiece that can be thrown together in minutes!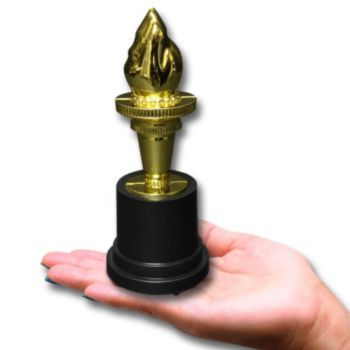 10.) Or, grab some Red, White and Blue Glow Sticks to add a little extra shine to your event. Pass them out as party favors, use them to light up your decorations, or have them turn your centerpieces from boring to beautiful.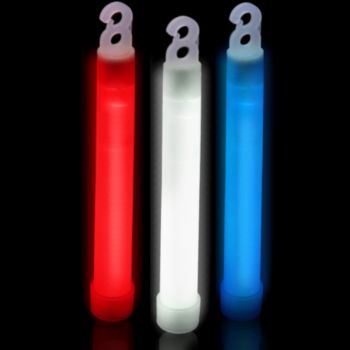 For tips, questions, help planning an event or for recipe and craft ideas, email our party experts at askanexpert@windycitynovelties.com for your personal party planner!