Cool Down from the Summer Heat with a Christmas in July Party!
09/27/17
It's the middle of summer. You're bored. And hot. Here's an idea: cool down from the summer heat with a Christmas in July Party! Everyone loves Christmastime, so they'll be excited to celebrate it twice this year.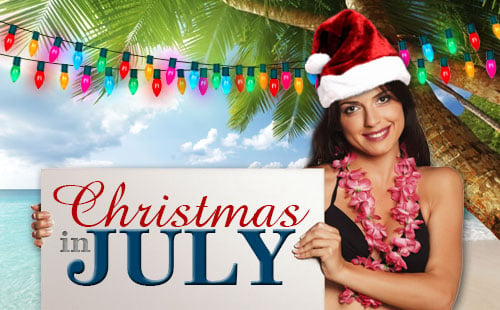 It's unknown how the Christmas in July parties truly began, but some believe the celebrations started in the southern hemisphere where they experience the winter season during the northern hemisphere's summer season. Others say it was made up by retail merchants who had nothing to sell between Independence Day and Labor Day, so they decided to push Christmas in July. However the unofficial holiday came to be, you can celebrate it with loved ones as an out-of-the-ordinary theme party. Here are a few tips and ideas on throwing a Christmas in July Party!
Because traditional Christmas celebrations are typically held indoors, have the location of your Christmas in July Party be outdoors. Let the event double as a pool party, beach party or backyard barbecue and have your guests come in their bathing suits wearing Santa hats. Bust out some of your Christmas decorations and incorporate them into your outdoor entertainment area. Embellish several of the trees or bushes surrounding your outdoor party space with Christmas lights, or wrap them around the stair or deck railing—especially if your party will drift into the evening hours. Drape festive holiday tinsel garland from your deck railing or pool fence. 
If you have a cabana, or some type of overhang, hang a few Christmas-theme decorations from it, such as little honeycomb snowmen from it. Have your kids participate in a fun craft of making paper snowflakes and hang those as decorations at your Christmas in July Party.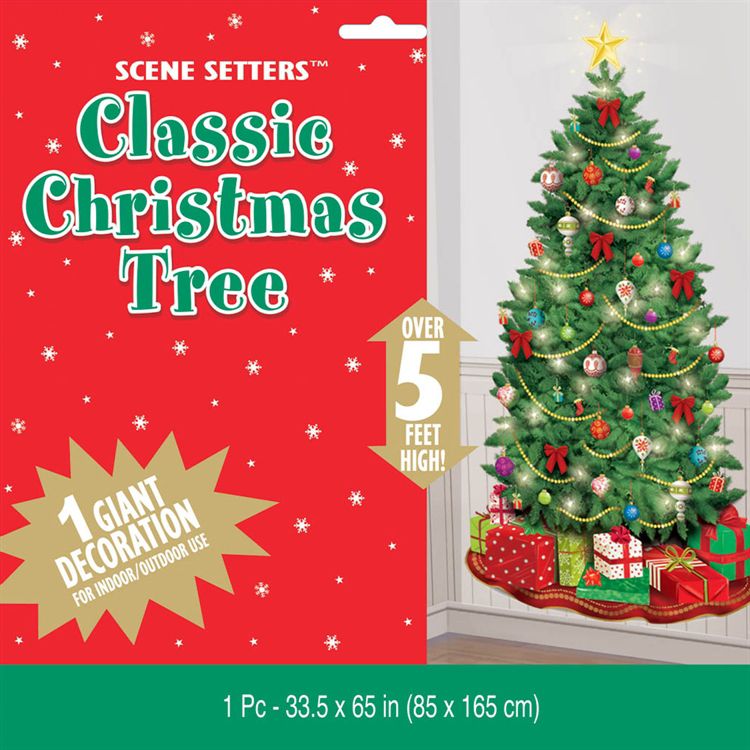 No Christmas party is complete without a Christmas tree! Have one effortlessly appear at your celebration by placing a Christmas tree scene setter add-on to the backside of your home. Place a blanket of fake snow underneath the tree, or allow your guests to sunbathe in the "snow" by placing it underneath their lounge chairs by the pool. You can also hang a light-weight tinsel wreath on the entrance your guests will be using most to welcome them to your Christmas in July party.
Don't forget to decorate your food and beverage area, as well. Place a Christmas-themed table cover over the snack table and set out matching paper plates, napkins and cups for guests to help themselves to. Set up a smaller table that can serve as your bar and use a fireplace cardboard standup to cover the front of it. Stick some Christmas stockings onto it and designate one to each member of the household. 
Once you have a few Christmas decorations set up, you can then incorporate some summer items. For example, toss in some red and green beach balls for guests to play with in the pool. Serve margaritas in red and green margarita glasses. Hand out Christmas-themed sunglasses for your guests to wear at the party. And don't forget to play a few Christmas tunes at your party! 
At Windy City Novelties, it's our hope that this article inspires you to create a fun and unique party for your loved ones. For more helpful tips on organizing your event, email our dedicated party planning experts at [email protected]. You may also subscribe to our emails for weekly party planning ideas, featured products and more at https://www.windycitynovelties.com/customer/account/create/