Comic book fans gather your accessories and get your costumes ready for the biggest comic convention in the world! Comic-Con International kicks off July 18th in San Diego. This convention has been called "The Oscars" of comic books and the TV shows, films and video games they have stimulated, therefore, attendees will want to be the best dressed as whichever character they choose to go as. This is especially true if they plan to enter the costume competition! While there are many other activities and events to attend at these extravagant conventions, you will still want to look your best. Here are the best costumes for this year's Comic-Con!
This Year's Popular Costumes
There are smaller Comic-Con conventions that take place all over the country throughout the year. Some of the most popular costumes at these conventions have been influenced by the recent superhero films that have hit theaters in the past year or so. Iron Man is among the popular costume choices for this year's Comic-Cons, due to the recent debut of Iron Man 3. However, if you go as Iron Man, you'll most likely be competing against a handful of other Iron Man-clad individuals, so you will want an elaborate costume that will blow the others away! Your costume should light up, and you will want an authentic-looking Iron Man helmet as an accessory to your costume.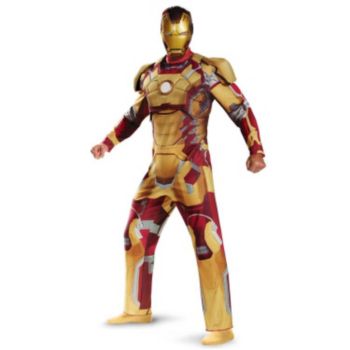 Superman is another popular superhero costumes, thanks to Man of Steel. If you go as Superman, you are going to want an extremely detailed costume showing off all of Superman's muscles, complete with the legendary red cape and boots. Don't forget to make sure your hair is perfectly combed and gelled!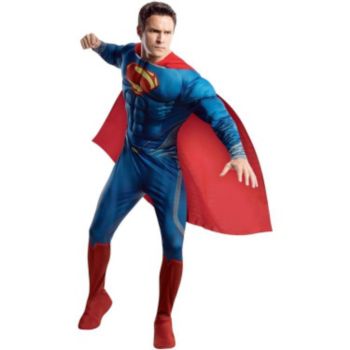 The Dark Knight Trilogy films have also inspired many Comic-Con costumes. While many people dress up as the handsome Batman himself, there are many other characters from these films to choose from. You could join the opposing team and dress up as one of the many villains that appear throughout the trilogy. You could dress up in a ninja-like costume and go as Ra's al Ghul, or don a daunting Scarecrow mask. From The Dark Knight, you can choose to dress up as the infamous Joker, or one of his many masked minions, or Two-Face. The ladies can get in on the action and go as sassy Catwoman, or Ra's deceptive daughter, Talia. And, of course, there is always Bane. Just put on a Bane mask and a bullet-proof vest and you'll instantly look frightening. If you're a huge Batman fan but want to stray from the Dark Knight Trilogy, you can always dress up as Batman--or one of the other characters--as a cartoon version.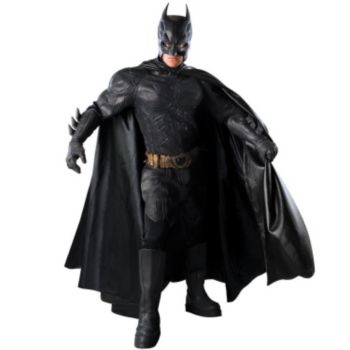 Comic-Con attendees also get their costume inspiration from TV shows. Zombies have been a popular sci-fi creature in recent films and TV shows. The Walking Dead has captured the attention of many, making Walking Dead zombies a great costume choice for Comic-Con conventions. Some zombie looks do not require a full costume. If you gather some old, ripped clothes and other great accessories and put on some bloody makeup, you're an instant zombie!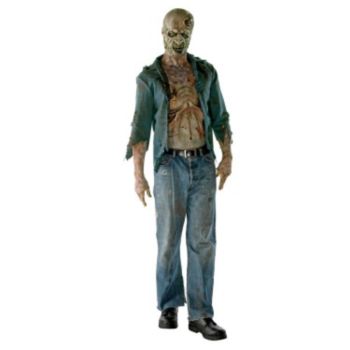 Classics
If you would rather stand out from the crowd a little more, you can always go as one of the classics. Star Wars costumes are great for Comic-Con conventions. Every once in a while, you'll be able to spot a Storm Trooper or Darth Vader in the crowd. This is also a great costume choice for a group of people attending the event together! Or you could always go as one of the characters from Star Trek or Lord of the Rings.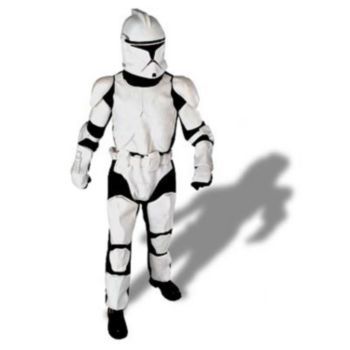 Costume Accessories
To make your costume extra special, you are going to need some great costume accessories. Someone going as The Joker is going to need a green wig with a lot of white, black and red makeup. Women dressing up as super heroines may need a wig and certainly a pair of intimidating black knee-high boots.
Sometimes you don't need a full costume to look great at Comic-Con. You can get creative and go as two characters in one with the help of some great costume accessories!
For tips, questions, help planning an event or for recipe and craft ideas, email our party experts at askanexpert@windycitynovelties.com for your personal party planner!