It's almost Back to School time! Get ready for the 2013-2014 school year with School Events Banners from Windy City Novelties. There are custom banners available for just about any type of school event. Here is a guide to Windy City Novelties' School Banners!
Back To School Banners
Hang up a "Back to School" banner for when the students must come into school during the summer for orientation. Let students and parents know where to go to pick up the supplies they'll need for the upcoming school year. Choose from a selection of Back to School banners and then choose a customizable text to have printed on it.
Welcome Back/First Day of School Banners
Teachers and other school officials can welcome students back from their summer breaks with "Welcome Back" banners in their hallways or classrooms. Teachers can choose to customize the banners by adding an inspiring quote or message for the students so they can make the 2013/14 school year a good one!
School Fundraiser/Bake Sale Banners
Spread the word to other students, teachers, parents, etc. about school fundraisers or bake sales with the help of customizable banners! In the text, include which sporting team, academic club, or other school or university group that is hosting the fundraiser and exactly what the money will go to.
School Store Banners
Let students, teachers and parents know where the school store is located on campus or within the school so they can purchase school spirit gear or other school supplies. The School Store banners are also great for letting everyone know when there is a sale happening!
Homecoming Banners
Hang up a giant banner outside of school to let students, parents and teachers know when the Homecoming festivities are! Include the events leading up to Homecoming, such as the weeknight activities, the Homecoming parade and pep rally, the big football game, as well as the Homecoming Dance. Or customize the text of the banner with the Homecoming theme.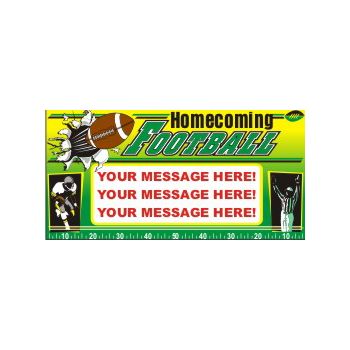 School Tryout Banners
Inform students of tryouts for each sports team with banners. Include the time and dates of the tryouts, along with where they will be held.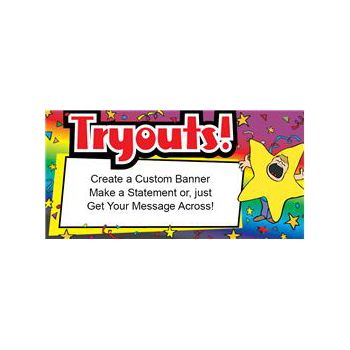 Parent Teacher Conference Banners
When part of the school year has passed and it comes time to Parent/Teacher Conferences, hang up customizable banners to let parents and guardians know where they need to go for their meetings.
You can also find general customizable banners to use for any type of event or occasion. Simply create your own title and message to have printed on the banners.
For tips, questions, help planning an event or for recipe and craft ideas, email our party experts at askanexpert@windycitynovelties.com for your personal party planner!