Spring will be here soon and the arrival of warmer temperatures calls for a celebration. Now would be a good time to urge friends to get off the couch and into the fresh air with a night golf outing. This just-for-fun evening is perfect for lifting spirits after the long, cold winter and offers a great way to get into the swing of things for the regular golf season.
Send out the golf themed invitations
Colorful tee off personalized invitations allow you to make guests aware they are in for a fun, new experience and come with matching envelopes. If you prefer, use one of the many online services to send out an electronic invitation, or shoot friends an email.
Golf decorations
Whether you are going to have friends to your home or party in the clubhouse you will want to let them know where the party starts with a big bunch of balloons. Get the glowing started with light-up golfer Lumi-Loons in a variety of colors, supplemented with a couple of golf ball shaped metallic balloons. It would be fun to mark your walkway with golfer luminary bags lit up by battery-operated tea lights.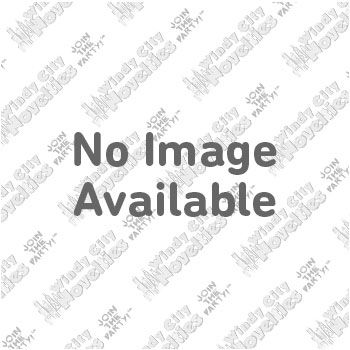 Let the games begin
Divide your guests into teams and assign each group a color. Each player will have a glow necklace in his or her team color. A friendly golf cart decorating contest will kick off the fun on the course. It is important to light up the players and the carts so no one gets accidently bumped from behind. Have a variety of decorations available, including 116-inch strands of glowing el-wire, fringe garland, adhesive-backed circle light shapes, and even more balloons.
With carts and players glowing, it is time to turn your attention to the course. Light up the fairways with 6-inch glow sticks placed every fifty to one hundred yards. Mark hazards with glow sticks in a different color from those used on the fairways. No one will be able to claim they couldn't see the holes if they are lined with glowing cup rings. You will also want to mark your tee boxes and flags with built-in L.E.D. lights that will add to the evening's fun.
Plan on playing a game of 9-hole Scramble which should take around ninety minutes. You don't want to keep guests out on the green too long on a cool evening. In Scramble each player on a team hits a tee shot and then team members decide which shot was best. Every player then plays a second shot from within a club length of where the best shot came down. The process continues until the hole is finished. Prizes can be awarded for longest/straightest drive and longest putt. You could also have a hole-in-one shootout. Award winners with mini flashlights.
Light up golf balls are perfect for a casual game. They come in blue, green, orange, pink, and red, with replaceable light sticks for repeated use. They even float. When the course is all lit up and the glowing balls start flying, players will feel like they are in another world.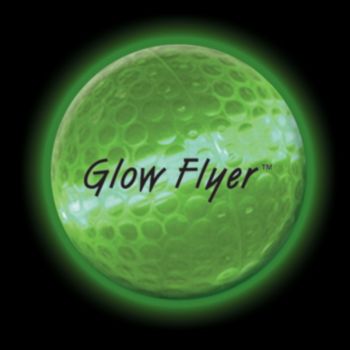 Snacks and food
Golfers are sure to be hungry after their game. Warm them up with tall shots of tomato soup. The food table will look great topped with a plastic green grass cover. Fill a large, clear glass vase with golf balls for a centerpiece, and add golf club square plates and napkins for a great-looking table setting.
Play up the golf theme by serving club sandwiches. Prepare them ahead of time, or have a ham, sliced turkey, tomatoes, cheese, lettuce, bacon, and condiments on hand for guests to make their own. Wrap small pennant flags around pretzel rods and bunch them in glasses. Add a wedge salad, chips, pickles, and olives. Dirt dessert, a cream cheese and whipped topping concoction topped with crushed chocolate sandwich cookies, can easily be made to look like a somewhat beat-up green, or have your favorite bakery help out with a theme cake and round cookies decorated to look like golf balls.
Whether a winner or a loser, everyone should go home with a prize. Purchase small metal buckets at a local dollar store. Fill them with individual bottles of champagne or sparkling cider, gumballs or other sweet treats, and a souvenir glowing golf ball with mini light stick for practicing in the backyard for the next outing.
For tips, questions, help planning an event or for recipe and craft ideas, email our party experts at askanexpert@windycitynovelties.com for your personal party planner!