Having trouble coming up with a Halloween costume idea for this year? Be a cartoon character from your favorite movie or television show! These cartoon costumes are also great costume choices for kids. Here is a breakdown of Windy City Novelties' selection of cartoon costumes:
The Flintstones Costumes
Dressing up as one of the Flintstones character is always a classic Halloween costume choice, and is also a great group costume! Transform your family into the Flintstone family or the Rubble family with Flintstones costumes for all ages. Mom and Dad can dress as Fred and Wilma or Barney and Betty, while the little one goes as Pebbles or Bam-Bam. There is even a Dino costume for the dog!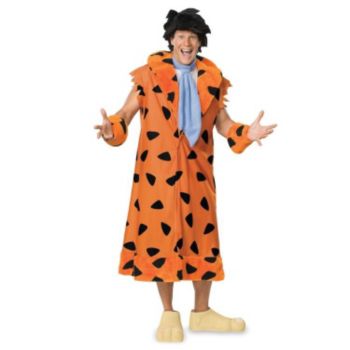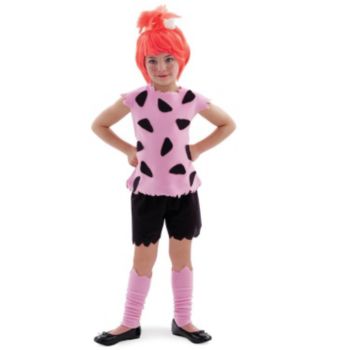 Disney Cartoon Character Costumes
Kids can go as their favorite Disney character with Kids Disney Character Costumes! The wide selection of costumes includes all of the Disney Princesses, Finding Nemo, Wall*E, 101 Dalmations, and some of the Disney show favorites such as Kim Possible and Jake and the Neverland Pirates. And, of course, there is the option of going as Mickey or Minnie Mouse!
Popeye Costumes
Although the Popeye cartoon costumes come in a variety of sizes, Popeye and Olive Oyl make a great couples costume for Halloween! The Popeye costume comes complete with muscles and the Olive Oyl costume is an adorable outfit. The costumes are available in all adult sizes, including plus sizes.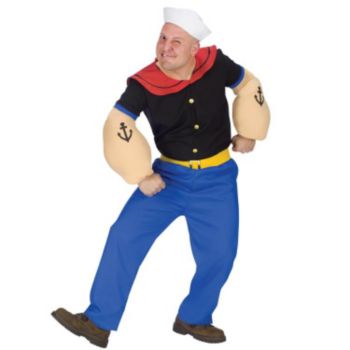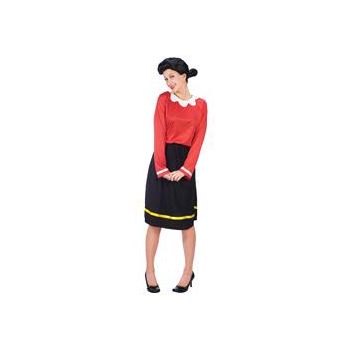 The Smurfs Costumes
Going as a Smurf for Halloween is a great costume choice, especially with the recent release of the Smurfs 2 film! There are Smurf costumes available for both children and adults. You can choose to go as a typical Smurf, Papa Smurf, or Smurfette. There are also Smurf masks and a Smurfette wig available.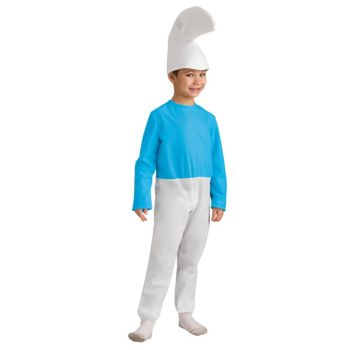 Dr. Seuss Cartoon Costumes
With a variety of Dr. Seuss costumes, kids, and adults, can go as their favorite Dr. Seuss cartoon character for Halloween! They can choose to be one of the characters from The Cat in the Hat, How the Grinch Stole Christmas, Horton Hears a Who, and The Lorax. There are also Dr. Seuss costume accessories for those that want to create their own costume!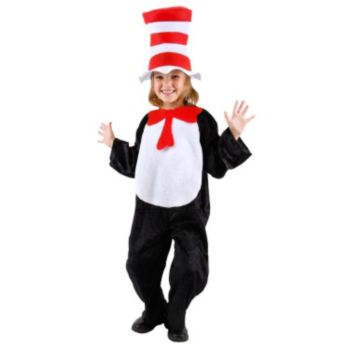 Strawberry Shortcake Costumes
Girls can look adorable on Halloween in child's Strawberry Shortcake costumes! She can choose from different Strawberry Shortcake characters such as Strawberry Shortcake herself, Raspberry Tart, Blueberry Muffin, and Lemon Meringue. Teens and Adults can also get in on the Strawberry Shortcake fun with costumes available in adult sizes!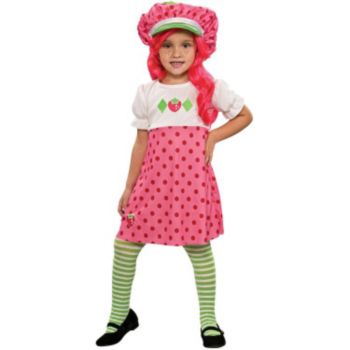 Sesame Street Costumes
Dress up your little one in Sesame Street Costumes this Halloween! There are costumes available for nearly every character, so your little one will have plenty to choose from, including Elmo, Cookie Monster, Abby Cadabby, Kermit the Frog, Oscar the Grouch, Big Bird and Grover. There are costumes available in teen and adult sizes, as well as Sesame Street costumes accessories.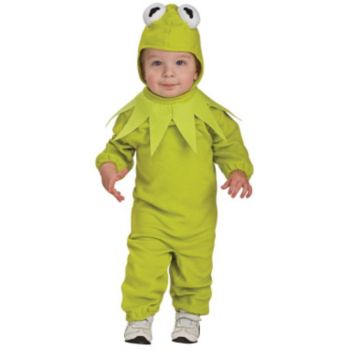 Super Mario Brothers Costumes
Gather up your group of friends for Halloween to go as the Super Mario Brothers characters! Choose between Princess Peach, Mario, Luigi, Wario, Waluigi and Toad. These costumes also make for a great couples costume. You and your significant other can go as Princess Peach and Mario, or Mario and Luigi. These costumes are also available in kid's sizes!
Other Cartoon Character Costumes
Windy City Novelties' Cartoon Character costumes selection is endless, meaning you could go as any cartoon character you wish! There are many other cartoon character costumes to choose from such as Garfield, South Park, Scooby Doo, SpongeBob SquarePants, Betty Boop, and much more. And remember, cartoon character costumes are not just for kids!
For tips, questions, help planning an event or for recipe and craft ideas, email our party experts at askanexpert@windycitynovelties.com for your personal party planner!