It's always fun to go back in time and dress in costumes from another era. This is why decade costumes for Halloween are always a classic and go-to choice, and also a costume that you can play around with and make unique. Windy City Novelties has a wide variety of costumes and costume accessories from notable decades that will make a great Halloween costume choice this year! Decade costumes are available for in men, women and child sizes.
Roaring 20s Costumes
20s style costumes are sure to be popular this Halloween thanks to The Great Gatsby. Guys can go as gangsters in pinstripe suits, while the women dress in flapper costumes. When dressing in 1920s costumes, it is all about the accessories--women need a feather boa, strappy heels, a short bob wig, long pearl necklaces and a feather headband to add to their fringy flapper dresses. Guys' 20s accessories are more simple with a fedora hat and machine gun to top off their suits. Women can also dress as gangsters in female gangster dresses and pantsuits. For a great couple's costume, you and your significant other can go as Jay Gatsby and Daisy Buchanan from The Great Gatsby!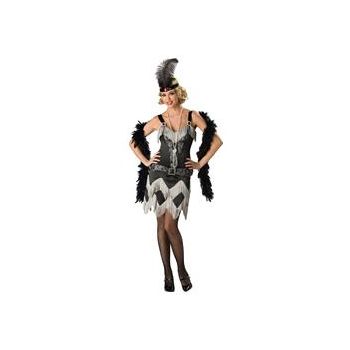 50s Costumes
With many different 50s style costumes to choose from, you will surely stand out from the crowd at your Halloween parties this year! Guys can dress like Danny Zuko and his buddies from Grease or like Fonzie from Happy Days with Greaser jackets or full on costumes. Or, if guys want to go as someone a little more iconic, they can dress as Elvis in an all gold suit and slick back Elvis wig.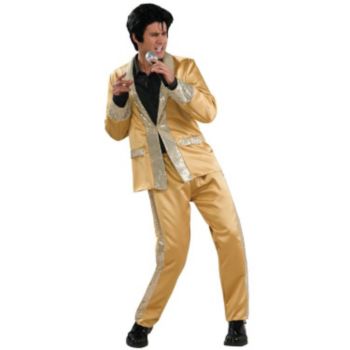 The ladies have many 50s costumes to choose from ranging from Pink Ladies costumes to Poodle Skirts! Get your girlfriends together to go as each character from Grease, or dress as a 50s housewife. A poodle skirt costume is always a classic Halloween costume choice, with the big pink skirts and ponytails.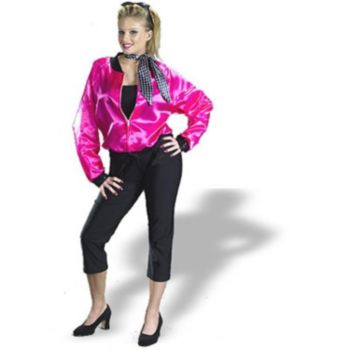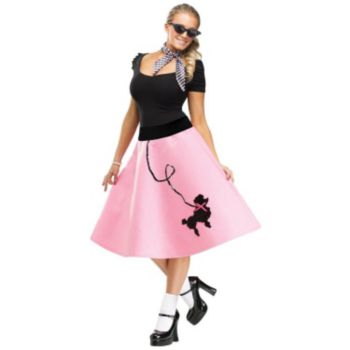 60s Costumes
Wear a comfortable Halloween costume this year by going as a 60s hippie in a tie-dye tee and bell bottom jeans costume! Add a pair of round glasses and a headband and you're set! Guys can also dress in a leisure suit costume for some groovy fun, while the ladies can wear go-go costumes with the short printed dresses and white go-go boots. Grab your significant other and go as the decade's most famous couple with a Sonny and Cher couple's costume!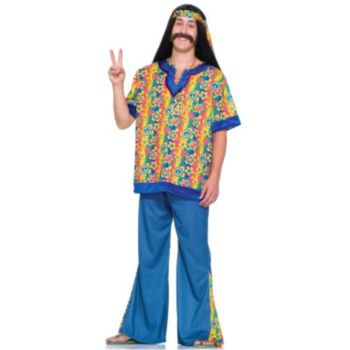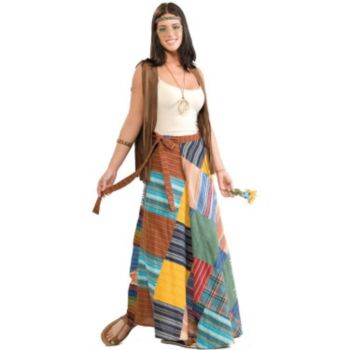 70s Disco Costumes
Get your groove on this Halloween with 70s Disco costumes! Guys can strap on some platform shoes to go with their sparkly, disco costumes and afro wigs. Ladies can rock glittery disco jumpsuits with disco diva afro wigs for a funky Halloween costume.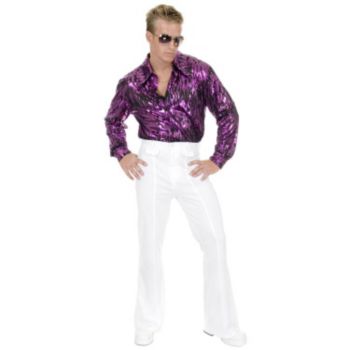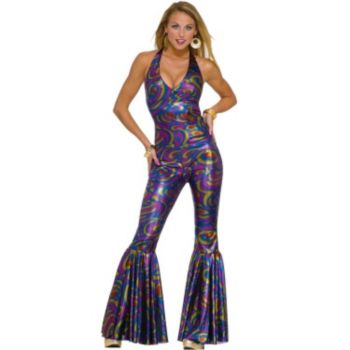 80s Rock Costumes
Rock out this Halloween with 1980s rock costumes! Round up some of your friends to paint their faces and go as the group KISS, or put on your tulle skirt to go as Madonna during her "Material Girl" days. No 80s rocker costume is complete without a big haired mullet wig!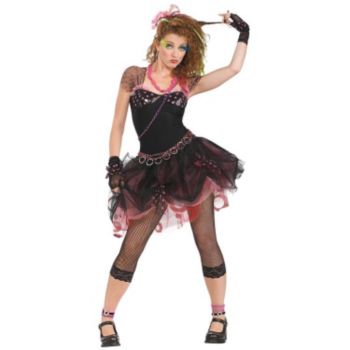 For tips, questions, help planning an event or for recipe and craft ideas, email our party experts at askanexpert@windycitynovelties.com for your personal party planner!