Party Ideas
Windy City Novelties is party planning central! We can provide you with the inspiration and all the right tools to create the ultimate party experience from start to finish.
Prepare for Your Breast Cancer Awareness Event with Pink Ribbon Party Supplies
October is Breast Cancer Awareness Month, a collaborative campaign held by various charities and organizations with the purpose of raising awareness and offering support for a common disease that affects a large number of individuals, including men. According to nationalbreastcancer.org, one in eight women will be diagnosed with breast cancer in their lifetime. Therefore, various events are held nationwide in order to encourage women, and men, to take control of their health in efforts to prevent further stages of the cancer, as well as to collect funding for additional research on the matter, prevention techniques, treatment, and ultimately a cure.
Some of these charity events include walks or races where individuals participating must raise money for the event's charity. Because the pink ribbon is the international symbol for Breast Cancer Awareness, charity events are decked out in pink, as well as the participants. Check out these ways you can decorate for your event, or decorate yourself while participating in one of these events in order to support a great cause.
Pink Ribbon Decorations
Breast Cancer Awareness charity events should be drenched in pink and pink ribbon decorations. Oftentimes, balloon arches are used in the entranceways of these events to welcome guests, but if you have a low budget, a pink ribbon banner and bundles of white and pink balloons on the sides of the entranceway should make enough of a statement! This will also let participants know where they need to sign in or sign up. Include the name of the event on the banner, as well as the charity or organization in which all donations will be given to.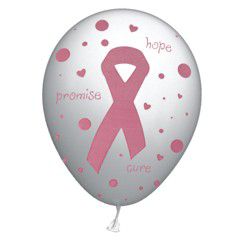 Section off your event area with pink ribbon pennant bannersor garland. You can also use these pink ribbon decorations to signify the starting line or finish line of your race. They'll also give life to your event's décor!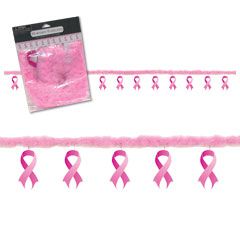 If you have a sign-up or food area at your event, covered by a tent or canopy, add a few pink decorations to it. You can easily create a curtain look using a mixture of white and pink crepe paper streamers. Tape them along the inside of the tent or canopy, draping the streamers that hang at the front of the tent or canopy to the sides, securing them with ribbon.
Pink Ribbon Tableware
Use matching table covers to place over your sign-in tables or snack tables. Mix and match pink ribbon table covers with solid pink table covers to add some variety at a large event.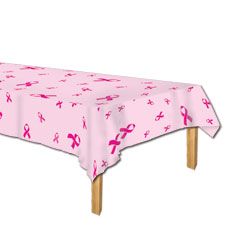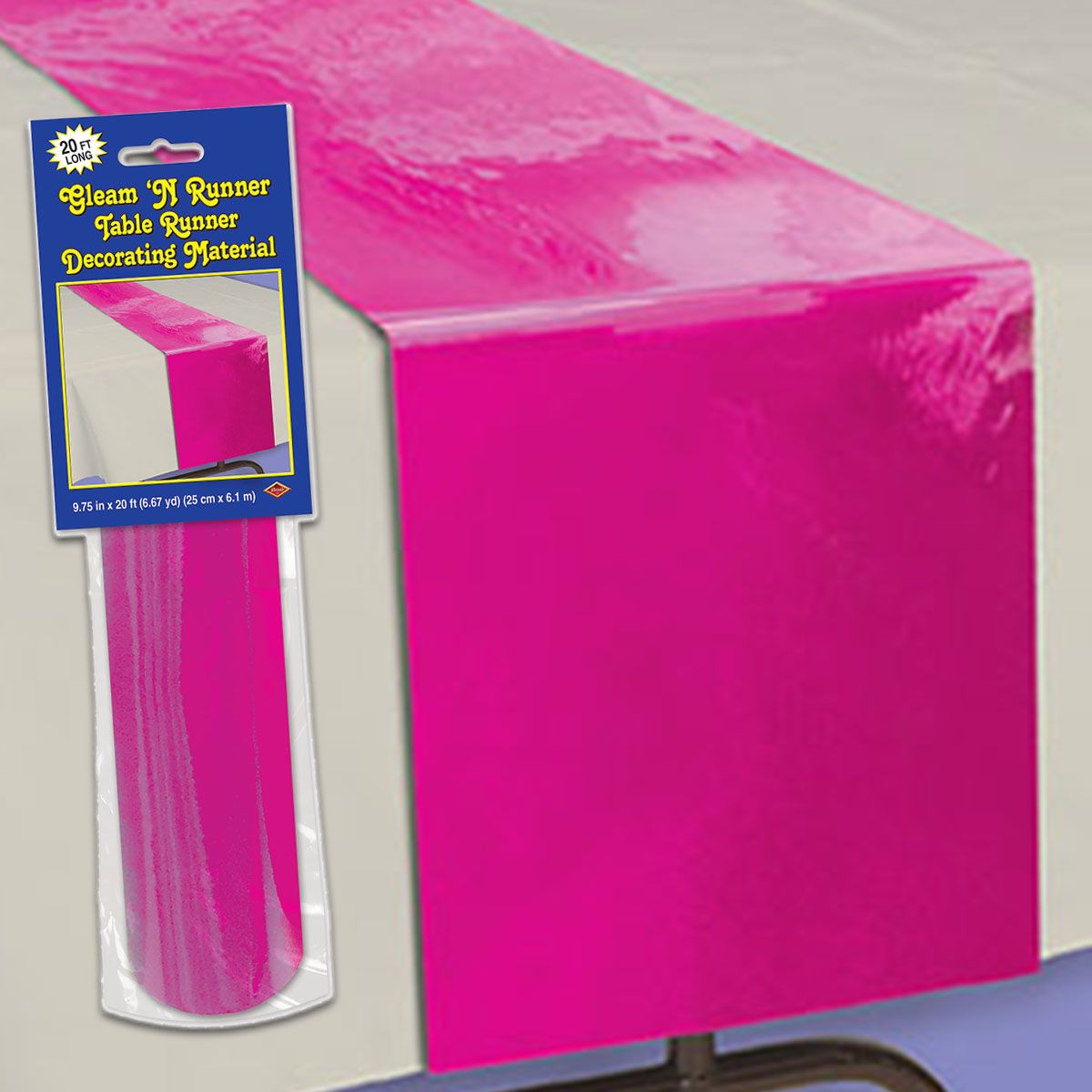 Top each table with a few table centerpieces. Line the center of the table with pink tissue decorations and small vases of pink and white flowers. Or, set a variety of pink ribbon cutouts down the center of the table, adding a few votive candle decorations into the mix. You can also use bundles of balloons tied to balloon weights as a table decoration, as well!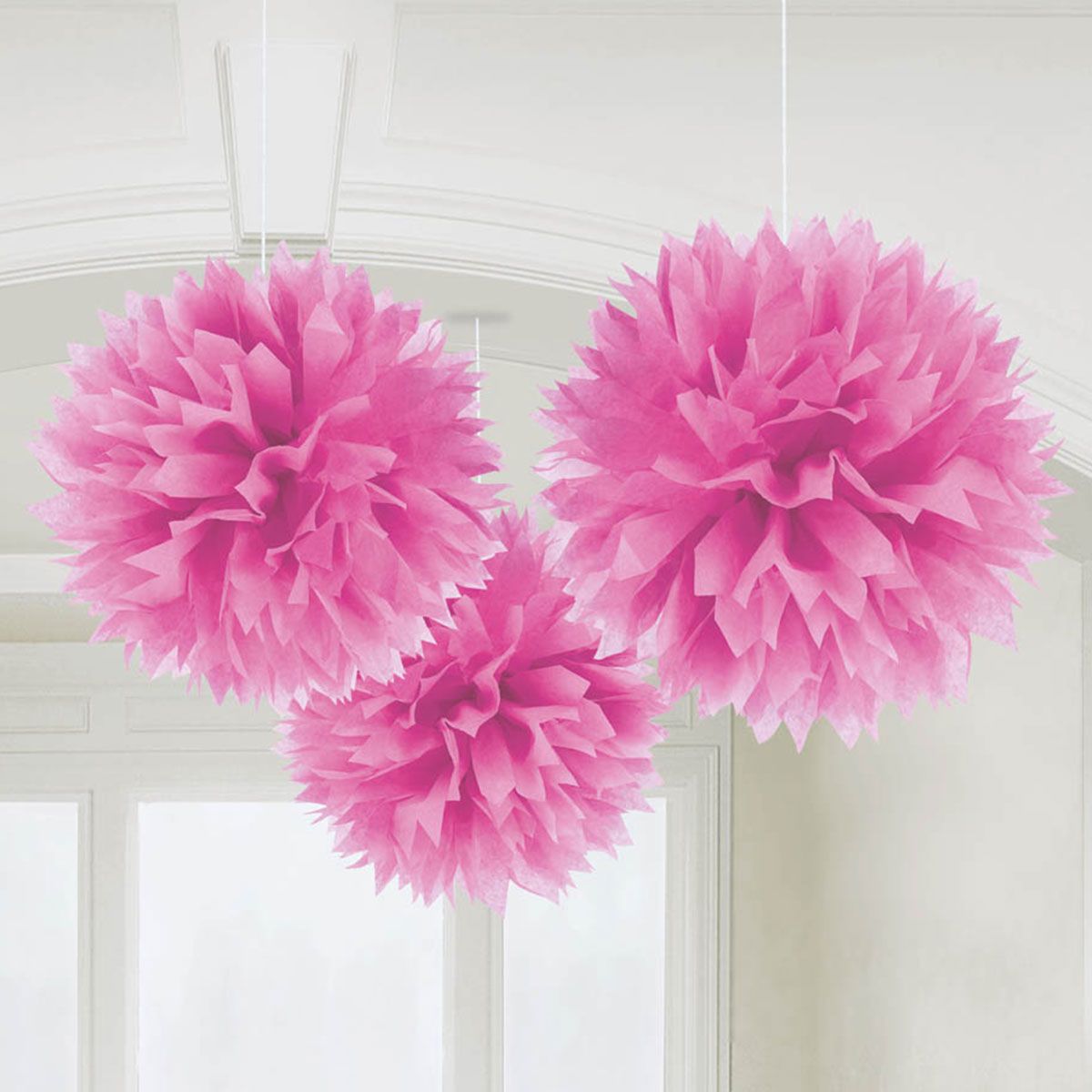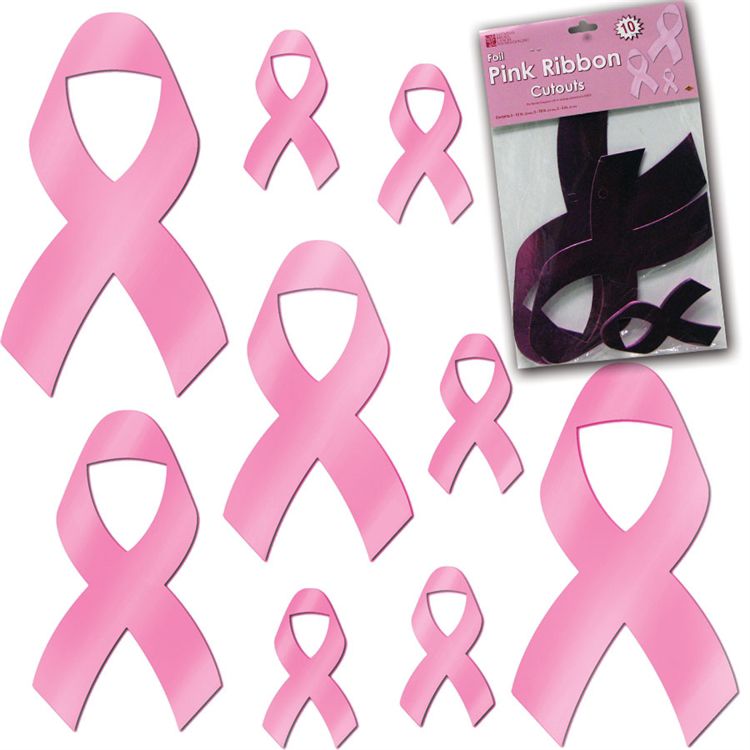 If you're offering food or snacks at your Breast Cancer Awareness event, you'll also need to provide pink paper plates and napkins for guests and participants to eat off of.
Pink Ribbon Party Accessories
If you are participating in a Breast Cancer Awareness walk or race, you'll need a few pink ribbon accessories to wear during your race. Support the cause by donning pink ribbon sunglasses while standing in the crowd. You can also cheer for your family member or friend participating in the race with fun pink ribbon clappers.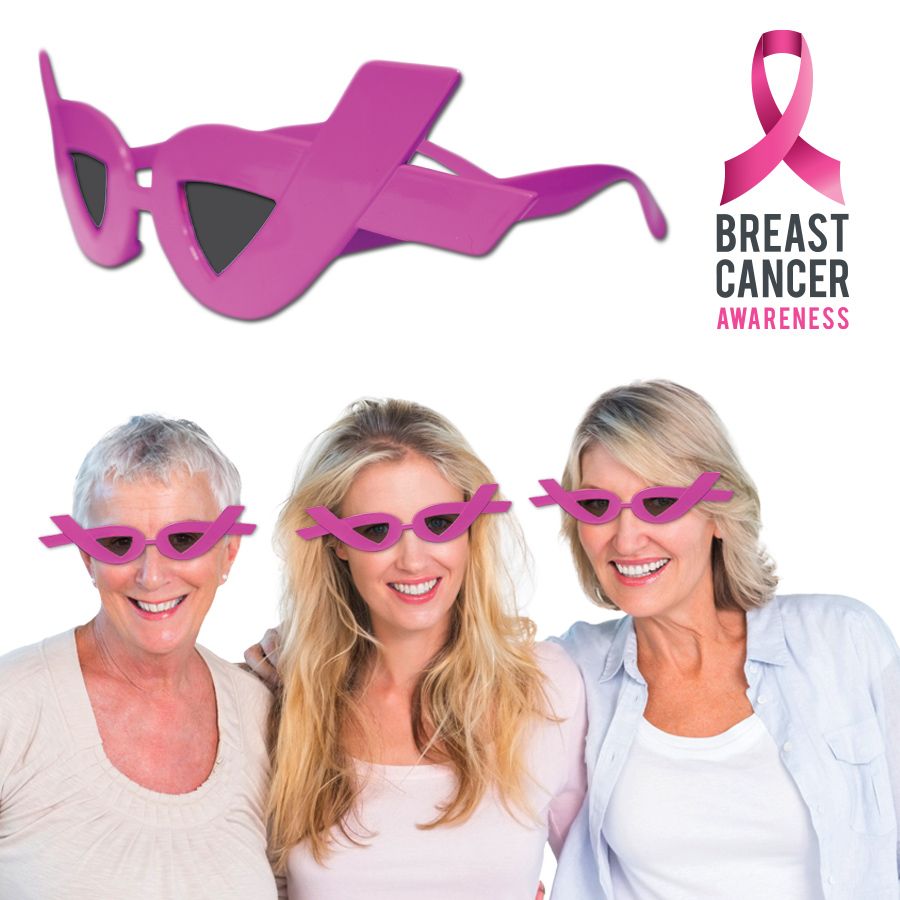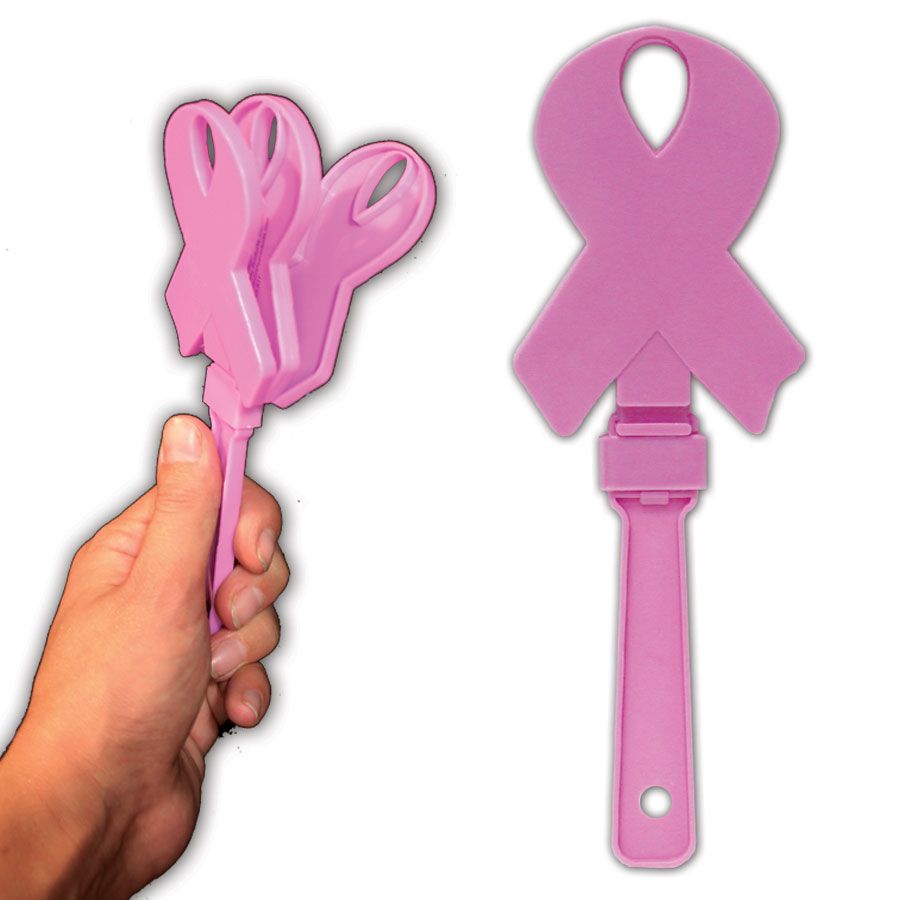 If you're participating in a nighttime Breast Cancer Awareness race, pin a pink ribbon blinky on your clothing to show support for the cause. You can also wear pink glow necklaces or pink ribbon LED necklaces.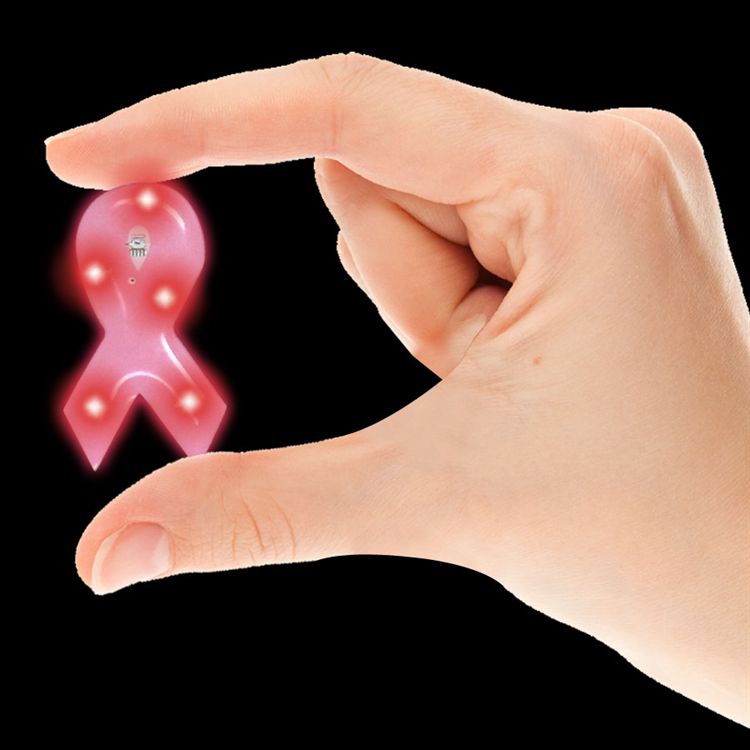 If you're participating in a daytime event, some participants tend to go all out by dressing head-to-toe in pink accessories. Sport a pink sequin fedora while you run or walk, or wear a fun and daring hot pink wig! 
At Windy City Novelties, it's our hope that this article inspires you to create a fun and unique party for your loved ones. For more helpful tips on organizing your event, email our dedicated party planning experts at [email protected]. You may also subscribe to our emails for weekly party planning ideas, featured products and more at https://www.windycitynovelties.com/customer/account/create/