Windy City Novelties Top 10: Top 10 4th of July Decorations
09/27/17
As Fourth of July draws near, you'll start to notice your neighbors showing their patriotic pride as houses become draped in red, white, and blue and businesses start to decorate for the holiday.  Whether you're planning your own Fourth of July celebration or you just want to add a few decorations to the front of the house so everyone knows you'll be celebrating the spirit of America, finding the perfect patriotic decorations will be a breeze when you follow our Top 10 list of Fourth of July Decorations!
1.) For those of you who have decided to toss together a Fourth of July party at the last minute, or just need decorations that are hassle-free, our Patriotic Metallic Starburst Decorating Kit is sure to please. Featuring metallic fans and stars in red, blue and silver colors, this decorating kit takes the stress out of the decorating process. Whether you're decorating indoors or out, this decorating kit makes it easy to make your party space fun and festive! 
2.) Whether your home falls along the parade route or you want to support the troops on this special day, with a Bunting Fan Garland hanging on the front porch, everyone will know that you've got some serious American pride! This plastic bunting is also a great way to add a little red, white, and blue pizzazz to your deck railing for a backyard barbeque. 
3.) Add some whimsy and wonder to your backyard decor with Patriotic Honeycombe Tissue Balls. These cute little balls in red, white, and blue will look great hanging in tree branches or dangling from the roofline. 
4.)  String Red Paper Lanterns between the house and trees to add a pop of color to your Fourth of July decor.  Also perfect for an indoor party if Mother Nature decides to rain on your parade, these colorful paper lanterns will look great hanging in doorways or along the mantle.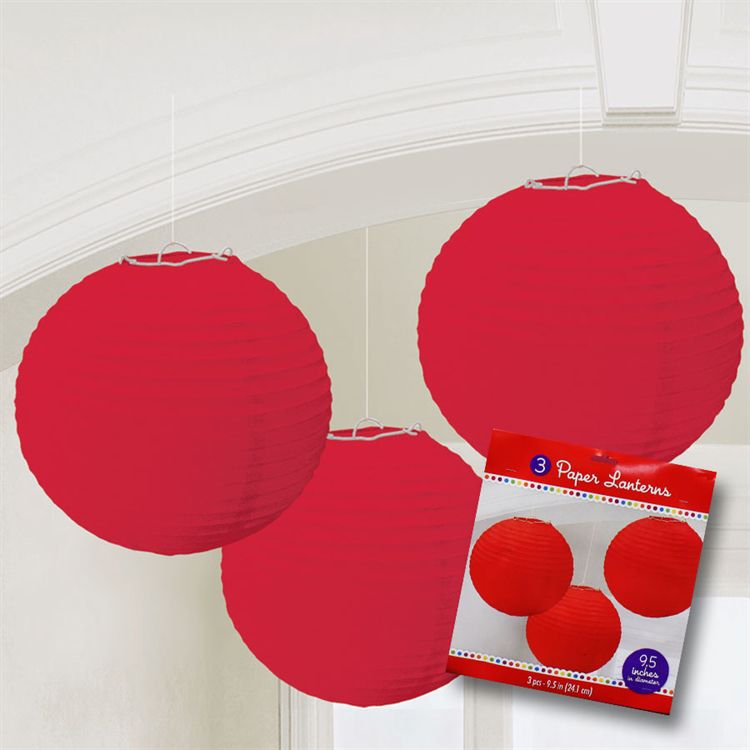 5.)  Add a touch of Americana to your Fourth of July festivities with American Summer Fans. With three sizes of fans included in every pack, these fans, with their red, white, and blue designs, will complement any decor, whether they're adding some color to your front porch or hanging from the light fixtures in the kitchen!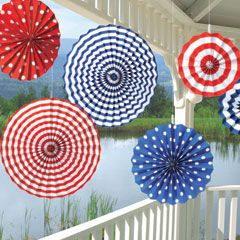 6.) Our Patriotic Flag Garland will look great adorning the front bushes, wrapped around a stair railing, or gracing the deck railing. With it's fun flag design, this garland will be making a statement wherever you use it!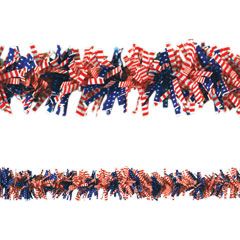 7.) Indoors or out, our Patriotic Star Stringers will add a festive touch to any decor! Measuring 6 ½-feet long, these patriotic stringers work great as a way to separate your party space from the rest of the house or as a festive door fringe when you buy multiple stringers!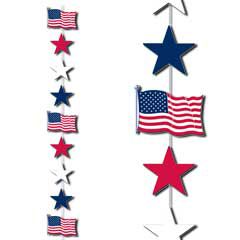 8.) Get the kids in on the Fourth of July fun by letting them decorate the front windows with Patriotic Window Clings. With an easy-to-use pull-and-peel design, these window clings can be used and reused, which allows the kids to go decorating crazy when the mood hits them!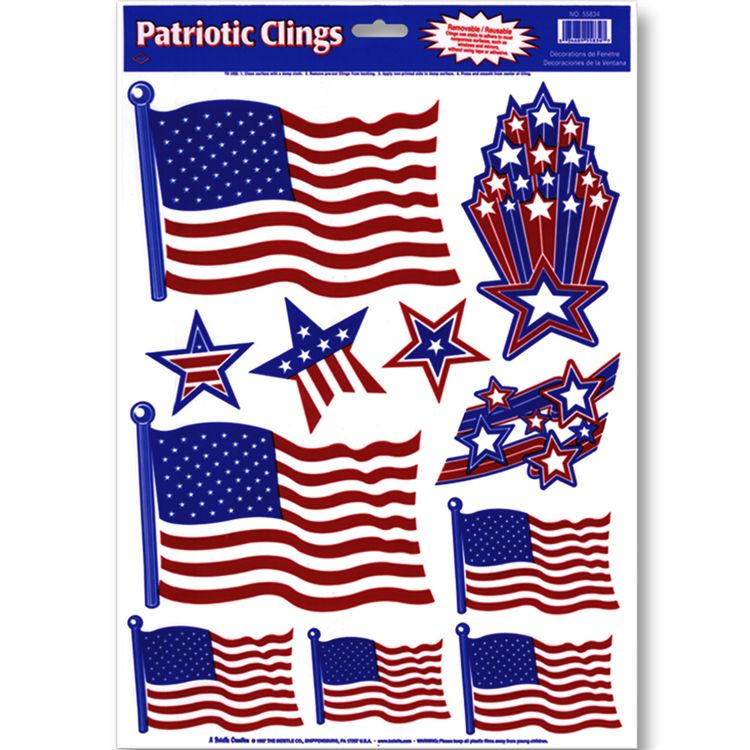 9.) Ensure your party is looking festive with a Patriotic Party Kit. With each kit containing paper cups, small paper plates, large paper plates, patriotic bead necklaces, red, white and blue glow items, and derby hats--enough for eight people, as well as one bunting, one centerpiece, and patriotic fans.  With this kit, your party will be decorating with style, whether you're serving beer and brats or steaks and wine! 
10.) With all the possible uses for our Patriotic Buckets, they may be one of the most versatile decorations in your party arsenal! Fill them with sand and a votive candle for a festive centerpiece, use them as loot buckets filled with party favors for the kids, fill them with different kinds of candy for your sweets table, or add some ice and use them as personal beer coolers for each table!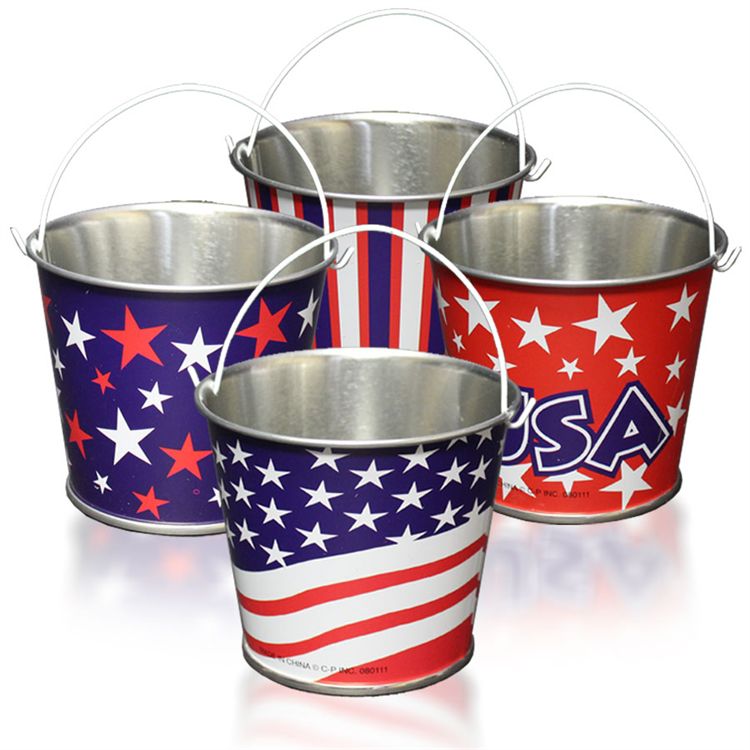 At Windy City Novelties, it's our hope that this article inspires you to create a fun and unique party for your loved ones. For more helpful tips on organizing your event, email our dedicated party planning experts at [email protected]. You may also subscribe to our emails for weekly party planning ideas, featured products and more at https://www.windycitynovelties.com/customer/account/create/