Windy City Novelties Top 10: Top 10 Girls Costume Picks
09/27/17
Halloween is one of the most exciting times for kids thanks to the candy, the costumes, and the excitement of a night spent running from house to house while visions of witches, warlocks, and other things that go bump in the night scare them silly!  But perhaps one of the most difficult things about the holiday is having to chose a costume that will help them stand out from the crowd.  Lucky for you, Windy City Novelties is here to help with a Top 10 list of popular girl's costumes to make the choice a little easier when your little angel wants to find the perfect Halloween costume!
1.) The Fiber Optic Fairy Tale Princess Toddler Costume is sure to be a hit with any little princess!  This adorable costume includes a white tea length "gown" made of white satiny fabric with gold accents, sheer ¾ length sleeves and light pink ruffle at the squared neckline.  What truly sets this cute costume apart is the light up pale pink fiber optic insert within the gown.  Light Up costumes are always a hit for Halloween or any dress up party!  Add a tiara and princess shoes and you've got a full princess costume your little one will love!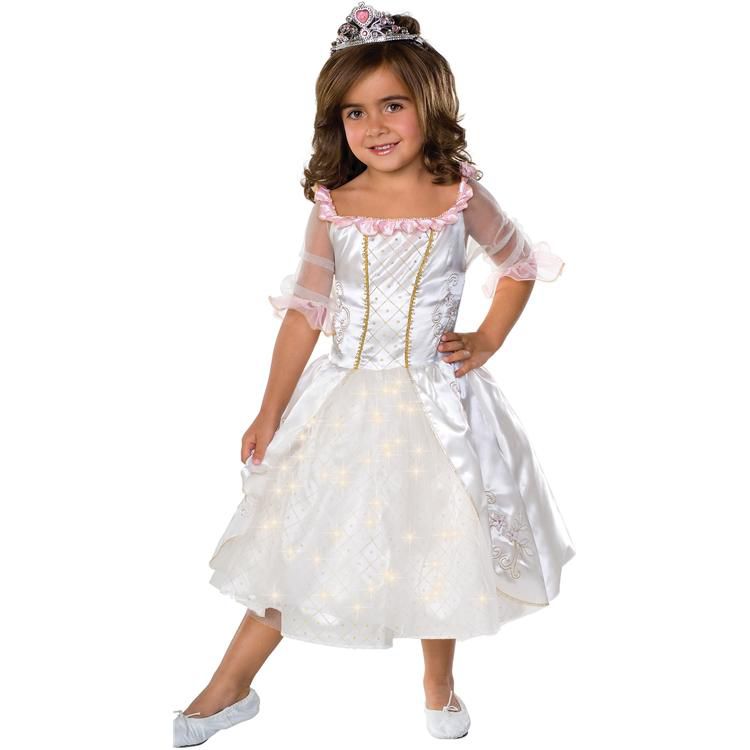 2.) The Twilight Fairy Costume will give any tween with a punk style a great way to incorporate her personal style into her Halloween costume!  With a short black and blue dress with petal skirt with silver accents, and black lacy wings, this dark fairy costume is sure to be a hit with any girl who wants to give the traditional fairy costume an unexpected twist.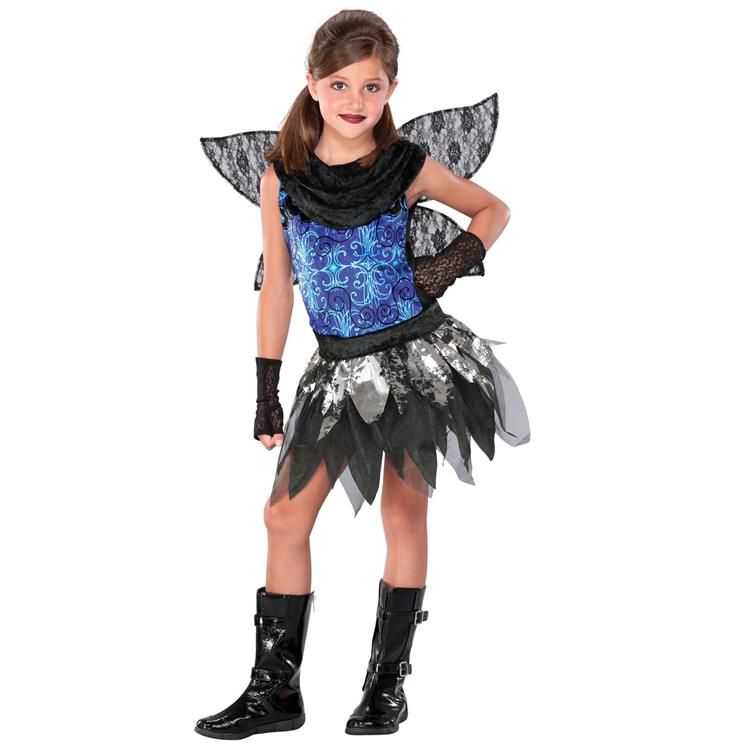 3.) Not every girl dreams of a wedding with a big white dress, so why not let your daughter dress up in a Monster Bride (Green) child costume this Halloween?  This adorable outfit includes a black dress with lace-up bodice and bright green tulle underskirt and white cap sleeves and green top hat with black accents.  You'll be a proud mother-of-the-bride when your girl walks down the sidewalk to meet her monster groom in this getup!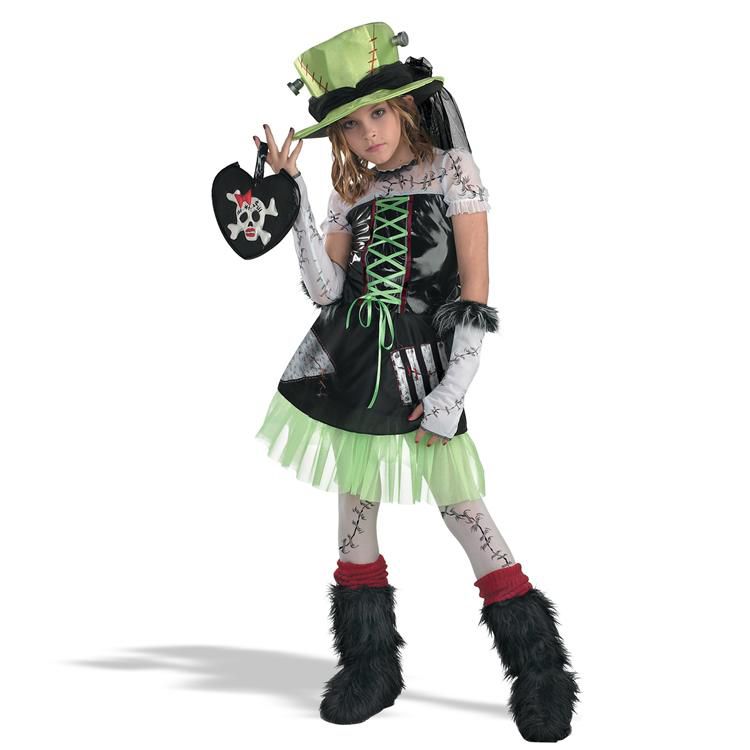 4.) The Batarina Child Costume will be a surefire hit with any girl who is looking for something different when it's time for the trick-or-treating festivities.  Half-bat, half ballerina, this costume consists of a purple and black ballerina-styled bodice and purple tulle skirt, complemented by a headpiece with bat ears and sheer purple bat wings.  Your daughter will be pirouetting and flying her way to fun when the sun goes down tonight!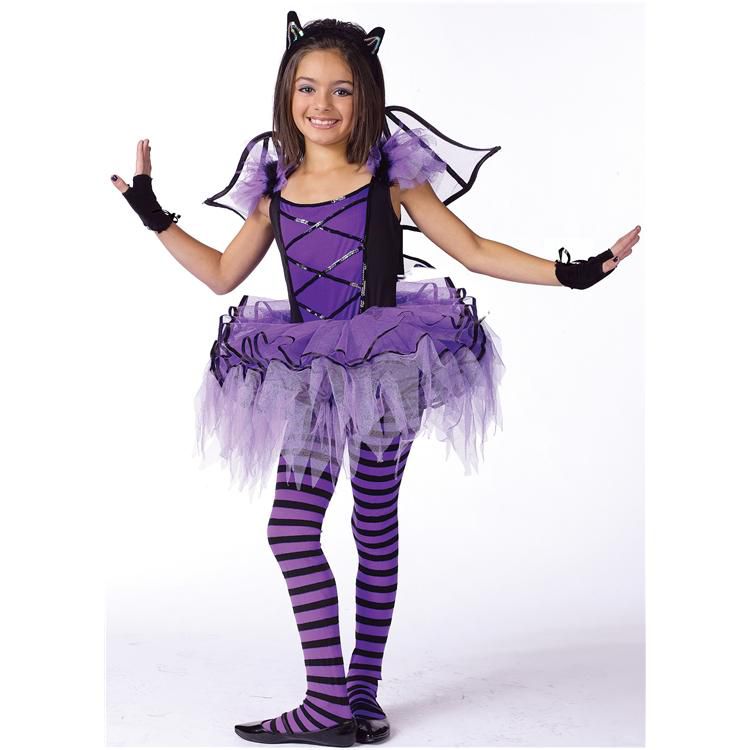 5.) While Monster Brides and Twilight Fairies are fun for the older crowd, when it comes to little girls, nothing beats a frilly pink dress, and that's exactly what the Cupcake Fairy Toddler Costume has to offer!  The pink dress with its poufy pink skirt that's perfect for twirling features black accents that look like cupcake icing and whimsical cupcakes.  Pair it with a set of pink wings and a fairy wand for Halloween or leave the costume as it is for an adorable birthday dress and your little sweetie will look as sweet as can be!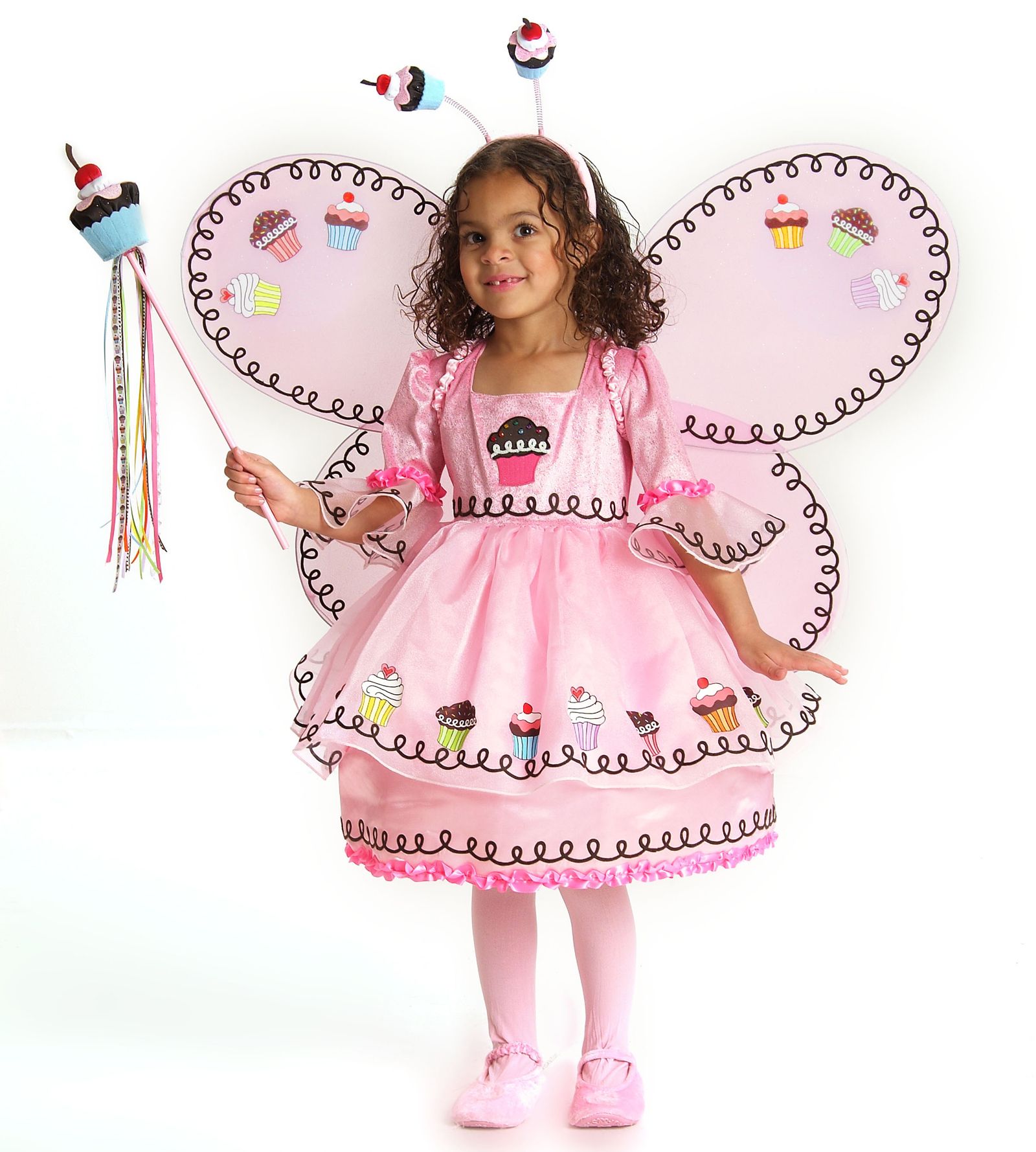 6.) Your girl will be tickled pink with the 3-in-1 Renaissance Princess/Ballerina/Flower Fairy child costume.  With a pale pink leotard, hair bow, long slit sleeves, flower headpiece, convertible dress, fairy wings, sleeve puffs, flower wand, and choker, this costume has so many possible combinations that your daughter will be wearing it long past Halloween!  Whether it's for an afternoon tea party, a trip to the Renaissance Fair, or a game of dress up on a rainy afternoon, the possibilities for this three-in-one costume are only limited by your child's imagination!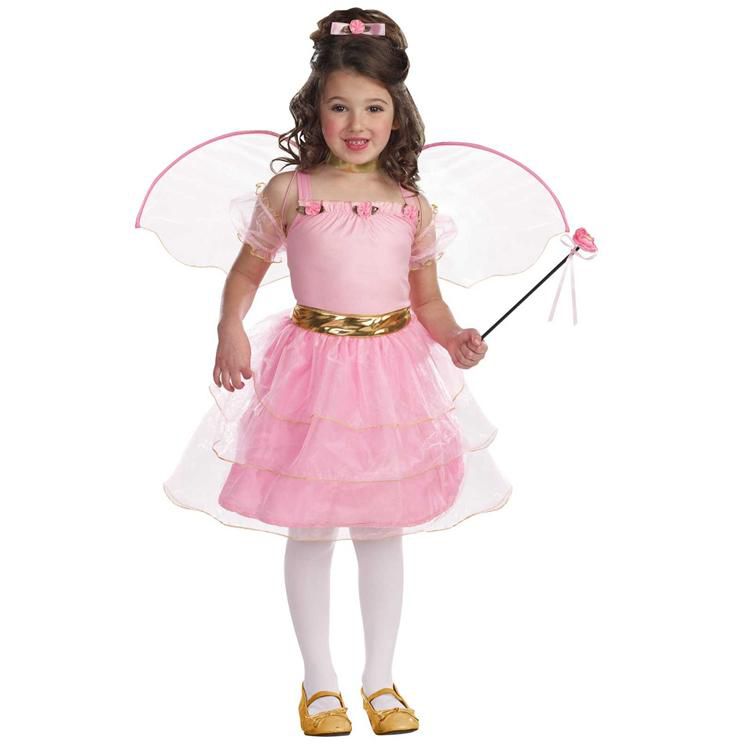 7.) While hippie chic may not be the popular style choice these days, peace is always popular and with the Peace Baby!  Light Up Child Costume your little girl is sure to stand out this Halloween!  This 60's inspired costume features a dress with a pink top with light up peace symbol design and attached vest, skirt with colorful retro flowers,   and belt, headband, and sunflower.
8.) Every little girl loves to twirl and dance  and the colorful Rainbow Ballerina Toddler/Child Costume will let her do that in style!  This costume comes with a dress with white top and pastel puff sleeves and a pastel colored skirt with bright fiber optic lights that make the skirt shine, especially when she's twirling at top speed.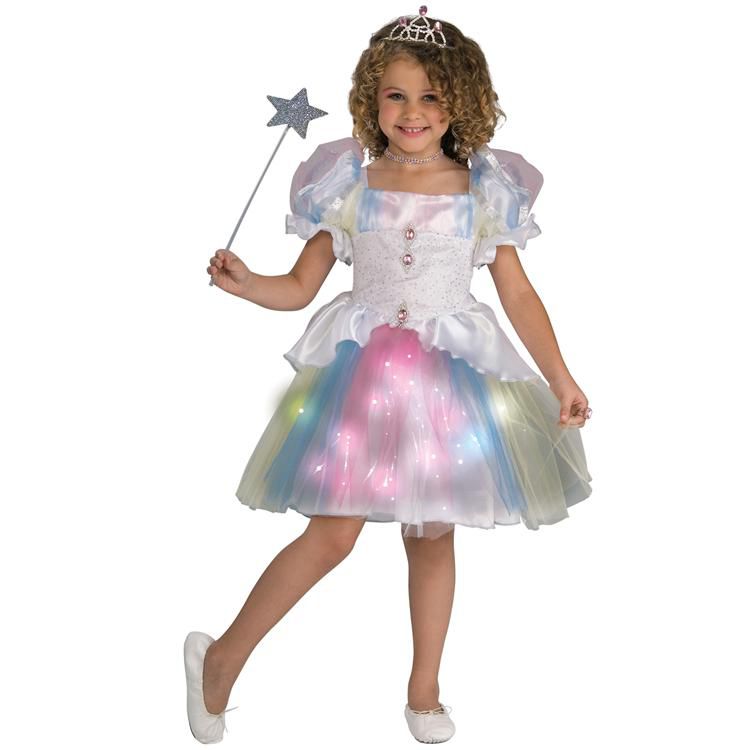 9.) For the Disney fan who doesn't want to go the traditional route of dressing their darling like a Disney Princess, the Mickey Mouse Clubhouse Minnie Mouse Cheerleader toddler/child costume is the perfect compromise!  This adorable costume comes with a pink and white cheerleader-inspired outfit, a pair of pom-poms, and a headband with mouse ears and matching bow.  Even if Halloween is over, she'll be ready for the next football game or a visit to Disney World with this adorable ensemble!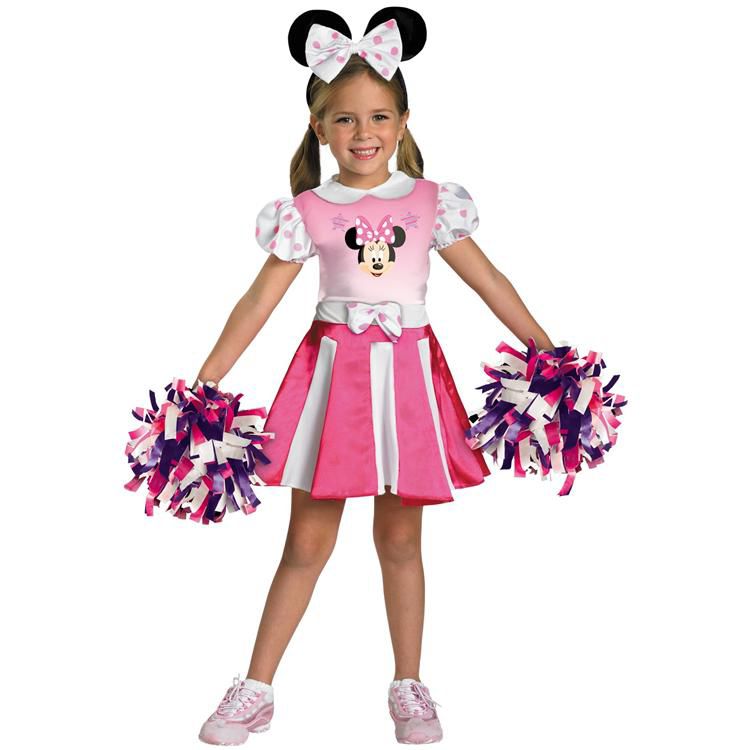 10.) Prove that witches don't also have to be scary with the Trick or Treat Witch Dress with Hat Kids Costume.  This costume features plenty of autumn colors that are sure to pop against the fall foliage while trick-or-treating!  With a dress featuring a design made of varying autumn colors and decorative matching hat, your witch will be pretty as a picture!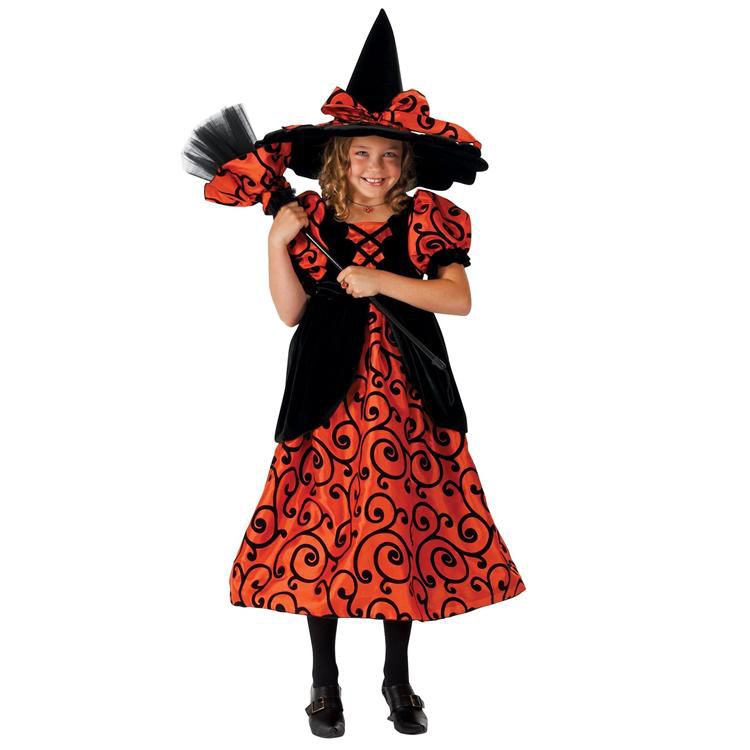 At Windy City Novelties, it's our hope that this article inspires you to create a fun and unique party for your loved ones. For more helpful tips on organizing your event, email our dedicated party planning experts at [email protected]. You may also subscribe to our emails for weekly party planning ideas, featured products and more at https://www.windycitynovelties.com/customer/account/create/