Windy City Novelties Top 10: Top 10 Labor Day Party Decorations
09/27/17
Labor Day traditionally marks the end of summer, which means it's time to throw an epic end-of-summer bash!  And to do that, you'll need some festive Labor Day party supplies to ensure your celebration is patriotic, memorable, and fabulous!  Whether you're actually paying tribute to the many American workers the holiday is meant to honor or just marking the long weekend with your friends, a few Labor Day decorations, paper goods, and other party essentials will make your party all the more fun for everyone!  So check out Windy City Novelties' Top 10 Labor Day Party Supplies! 
1.) Patriotic Paper Lanterns will help you spice up your party decor.  Hang these red, white, and blue paper lanterns from the trees in your backyard or from the porch roof to add some patriotic color to your yard.  Sold in packs of 6, these lanterns come in varying sizes to add visual interest to your decorations. 
2.) Patriotic Mini Fans will add a pop of color to indoor and outdoor decorations, whether your hanging them along the deck railing or hanging them in the front window.  With 5 6-inch fans in each pack you can decorate your home in red, white, and blue beauty!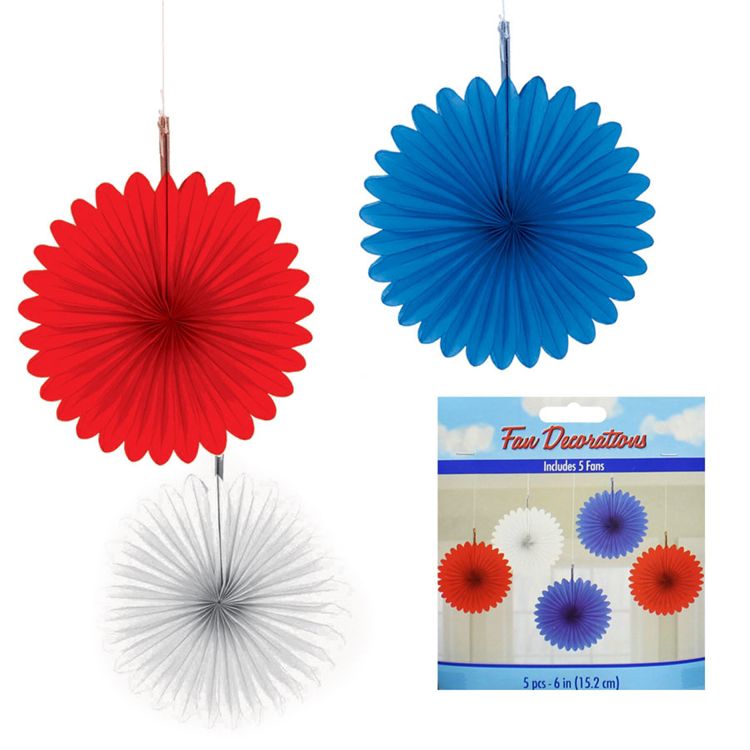 3.) American Summer Fans offer a festive twist on the red, white, and blue twist with polka dots and stripes adding an extra touch of fun to your party decor!  Use them indoors or out when your kicking up the decor before the big Labor Day barbeque!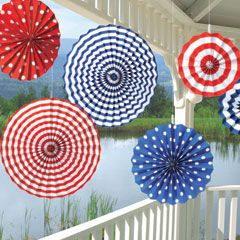 4.) USA Flag Picks will dress up your food, whether you're using them to top a cupcake, decorate your fruit skewers, or dress up your appetizers.  One bag of 144 picks should keep your party platters perfectly patriotic!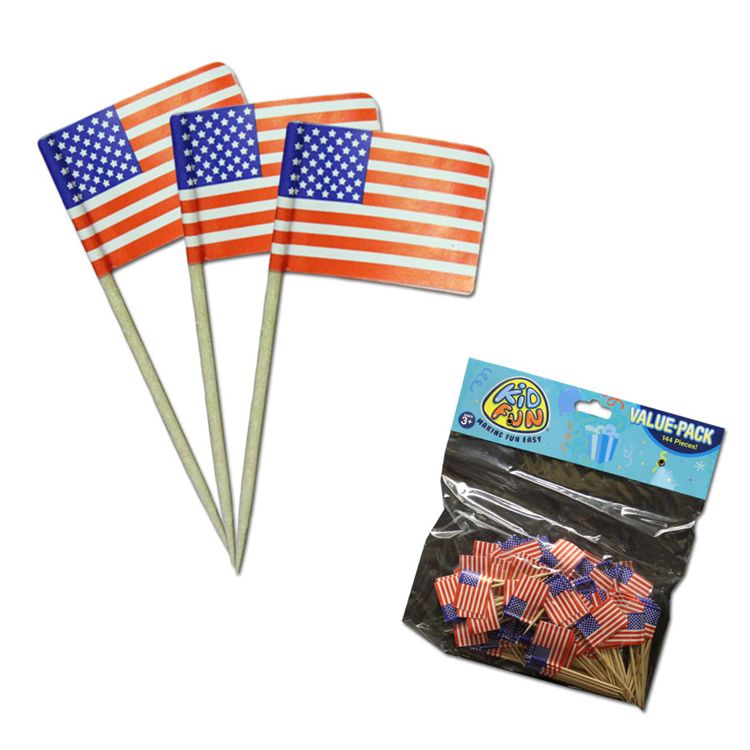 5.) Keep your drinks cool and your guests hydrated with a 26 ½-inch Inflatable USA Cooler!  The perfect way to keep your sodas, bottled water, and other beverages ice cold, this cooler is the best complement for any patriotic party. 
6.) Red, White, and Blue Lited LED Ice Cubes will also keep guests' drinks cool while giving them a festive glow!  These ice cubes are lit from within by an LED light that can be set to steady on, fast flash, or slow flash, giving cocktails a bit more excitement and ensuring your guests an enlightening drinking experience! 
7.) Serve up some tasty treats on American Flag paper plates!  These patriotic paper goods are great for handing off those burgers and brats you'll be cooking up on the grill and strong enough to handle your famous ribs and coleslaw as well! 
8.) Star Shaped Plates will give your buffet table a festive flair.  In red, white, and blue, these patriotic dishes are perfect for everything from garnishes and side dishes to sweets and appetizers.  Sold six to a pack you'll need plenty to keep your party tables well stocked! 
9.) No summer party is complete without a few boxes of Bang Poppers!   These noisemakers come fifty to a package and will be a great hit with kids and adults alike.  Hand them out to all the guests and watch the hilarity ensue! 
10.) American Flag Luminaries will help light up the night in patriotic style!  Line your front walk, place them around the deck, patio, or pool, or use them as centerpieces for your backyard barbeque.  These patriotic luminaries make awesome decorations for your Labor Day party, which is sure to last well past sundown since no one wants the last  summer party to end! 
At Windy City Novelties, it's our hope that this article inspires you to create a fun and unique party for your loved ones. For more helpful tips on organizing your event, email our dedicated party planning experts at [email protected]. You may also subscribe to our emails for weekly party planning ideas, featured products and more at https://www.windycitynovelties.com/customer/account/create/