Whether you plan to attend a parade, party or pub crawl on St. Patrick's Day, you are going to want some green accessories to go with your St. Paddy's Day getup. St. Patrick's Day is a holiday where everyone gets into the holiday spirit by dressing in festive clothing and accessories—some more so than others. Create the perfect St. Patrick's Day outfit with the help of green accessories! Here are some ideas for your luck-of-the-Irish apparel:
Hats and Headwear
Top off your St. Paddy's Day look with a green hat! Wear a green top hat, just like the leprechauns do, and choose from a variety of different ones to stand out from the crowd, such as glitter, felt or plastic.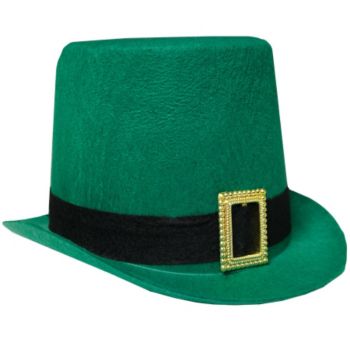 St. Patrick's Day Felt Top Hat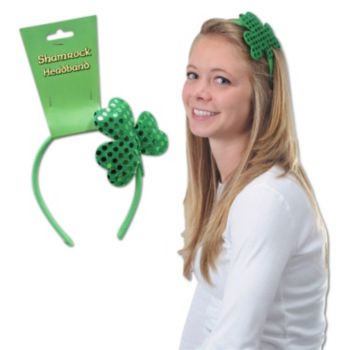 Shamrock Headband
Apparel Accessories
Add some apparel accessories to your St. Patrick's Day outfit to make it more festive, such as knee-high socks, suspenders, or a tie or bow tie.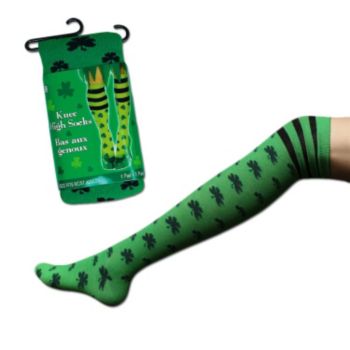 St. Patrick's Day Knee Socks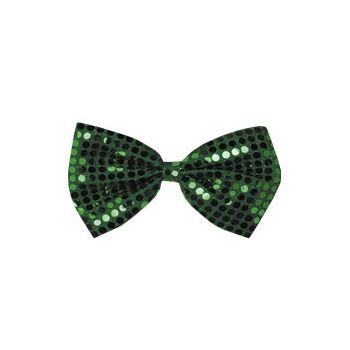 Green Sequin Bow Tie
If your celebration is going to be outdoors, or you just want to look cool, wear a pair of St. Patrick's Day themed sunglasses!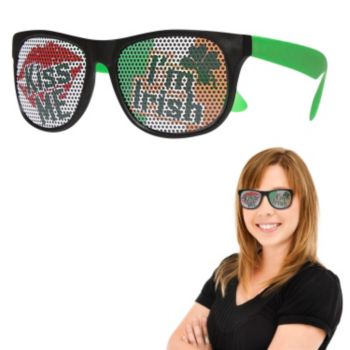 Kiss Me I'm Irish Billboard Sunglasses
Jewelry
Ladies, add some green jewelry to your St. Paddy's Day costume! Wear strands of shamrock beaded necklaces around your neck or St. Patrick's Day rings on your fingers. Hang a shot glass necklace around your neck so you'll never lose your shot glass!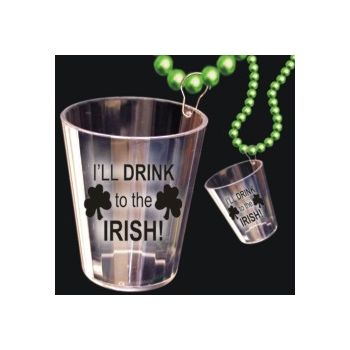 Irish Shot Glass Bead Necklace
Green Glow Items
Extend your St. Patrick's Day celebration into the night with green glow items! Wear green glow necklaces to your outdoor St. Paddy's Day celebration, or wear green glow bracelets to the bars.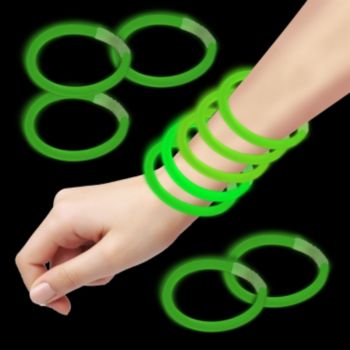 8 Inch Green Glow Bracelets
Costumes
Go all out for your St. Patrick's Day party by showing up in full costume. Dress as a leprechaun with our selection of St. Patrick's Day costumes. There are costumes available in both men and women styles and sizes.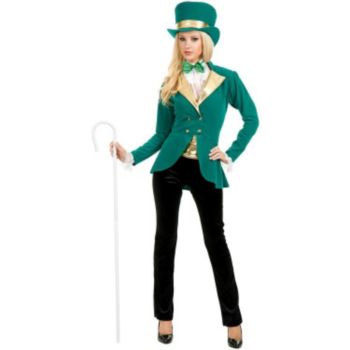 Pretty Saint Patt Adult Costume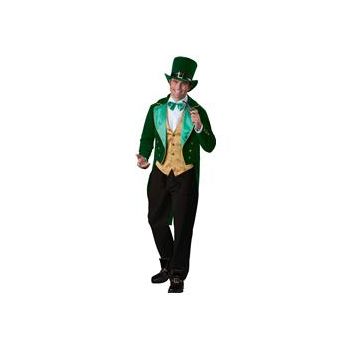 Lucky Leprechaun Adult Costume
For tips, questions, help planning an event or for recipe and craft ideas, email our party experts at askanexpert@windycitynovelties.com for your personal party planner!