The 70's were a fun decade so hosting a 70's themed party will guarantee your guests a great time. For those guests that have lived through that era, it will bring back many memories and they'll have a great time reliving that part of their lives. Here are some tips on hosting a 70s theme party!
Invitations
Let everyone know about your awesome disco party with bright and fun invitations! Send your guests a disco dance floor bordered invitation informing them of the place and time and to hint at the fact they will need their dancin' shoes.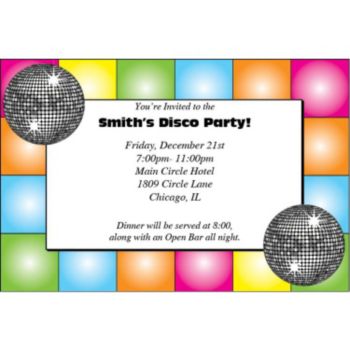 Decorations
After you've decided when your party will be and have sent out all the invitations, you'll need some 70s decorations to transform your party area into a disco-dancing nightclub. No 70s dance floor is complete without a disco ball, so you will need one hanging from your party space. You can also find disco balls on a rotating stand so you won't have to go through the extra work of hanging something from your ceiling. If you really want to get into the dance floor scene so guests can boogie all night long, or are hosting your party at a large venue, you can add flashing colored lights or strobe lights, black lights, and a fog machine.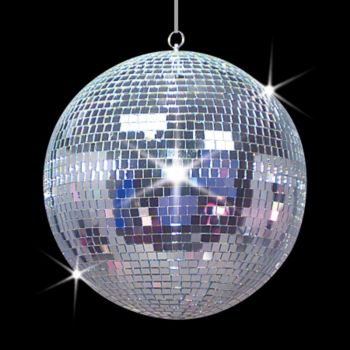 The walls need 70s decorations to really transform your party space into a 70s flashback. You can continue with the disco dance floor theme by adding disco lights scene setters to the walls, or get the party started with disco dancer props. Some of the 60s styles carried over into the 70s, so if you want some variety within your party decorations, you can add some 60s décor. Hang some peace sign danglers from the ceiling or place retro flower and smiley face cutouts to the walls.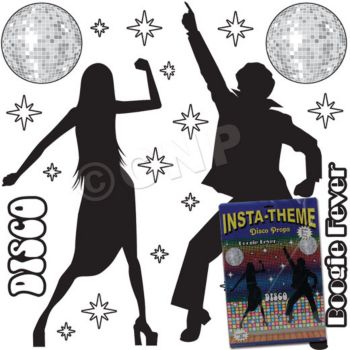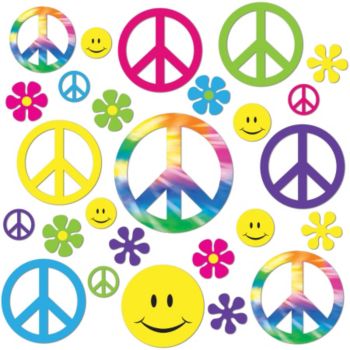 During the 70s, doorways were often adorned with ceiling to floor beads. Welcome your guests with a beaded door curtain hanging in one of your doorways to let them know that this party is going to the max!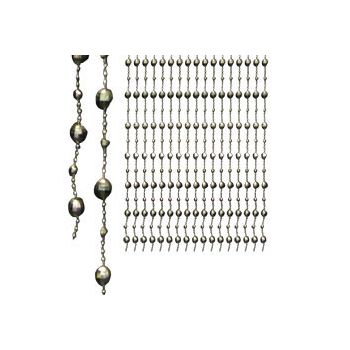 Activities
Dancing was a popular thing to do in the 70s, so get guests to join in on a dance party at some point in the night. Put on the best of the 70s and have guests bust out their favorite 70s dance moves, such as the funky chicken, or get everyone together to do the hustle. You can also hold a karaoke contest and have guests sing their favorite 70s songs.
To add to the disco club atmosphere, serve up cocktails in glow or light-up barware. Put out foods that were popular in the 70s. For example, for appetizers and snacks, you could put out cocktail weenies or pigs in a blanket, deviled eggs, Chex mix and crackers with cheese wiz. Fondue also became popular in the 70s, so if you want something a little more sophisticated put out cheese fondue with bread and vegetables for an appetizer. For dessert-type snacks, put out Jell-O that was set in a Jell-O mold, and serve up some carrot cake. For easy cleanup, put out disco themed paper plates and matching napkins.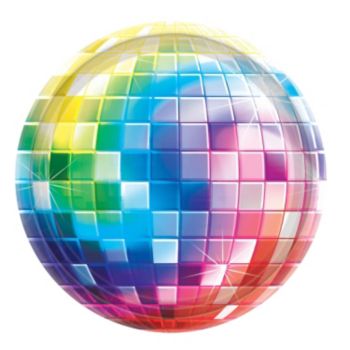 Costumes and Accessories
Don't forget to mention in your invitations that everyone needs to dress up in their best 70s outfit! Most disco outfits consisted of bell bottoms, platform shoes, and large collared shirts, for both men and women. Girls can also wear shift dresses and Go-Go Boots. Afros were also popular in the 70s, so tell your guests to bring their afro wigs. As mentioned earlier, the 60s carried through the 70s, so party-goers can also wear tie-dyed shirts, round glasses, and headbands.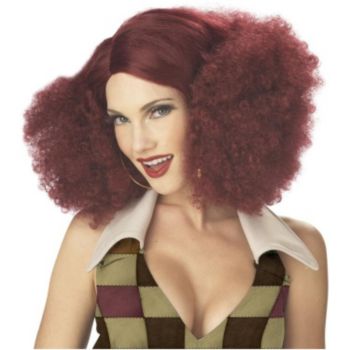 For tips, questions, help planning an event or for recipe and craft ideas, email our party experts at askanexpert@windycitynovelties.com for your personal party planner!