College basketball fans are getting ready for their favorite time of the year: March Madness. The "madness" will begin on Sunday, March 16th—Selection Sunday—when the tournament-qualifying schools will be announced, allowing March Madness fans to fill out their 2014 brackets. If you are a huge college basketball fan, invite friends and family members over to watch some of the basketball games! The Elite 8 games will take place on Saturday, March 29th and Sunday, March 30th, making these days ideal for hosting a March Madness get-together. You can also invite guests over for the Final Four games on Saturday, April 5th. Serve some game-time snacks and beverages and enjoy the company of your friends and loved ones while rooting for your team(s) to win! Here are some tips on throwing a March Madness watch party:
Invitations
Invite friends to your March Madness gathering the formal way with basketball themed invitations!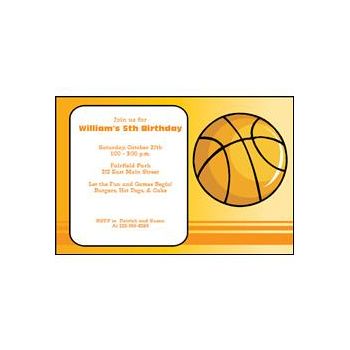 Hoop Dreams Invitations
Decorations
Add a few basketball decorations to your entertainment area to make your get-together festive. Place basketball cutouts on the walls, or hang basketball whirls from the ceiling.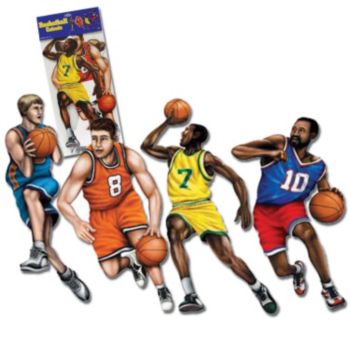 Basketball Player Cutouts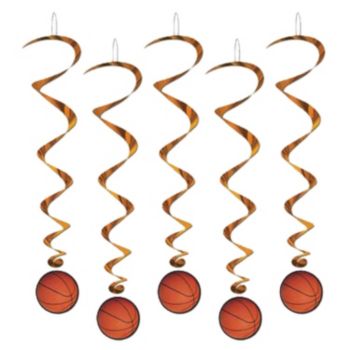 Basketball Whirls
If you attend or work at one of the schools playing in the tournament, congratulate the team or a particular team member with a customizable basketball banner! Add an inspiring message to cheer them on or congratulate them.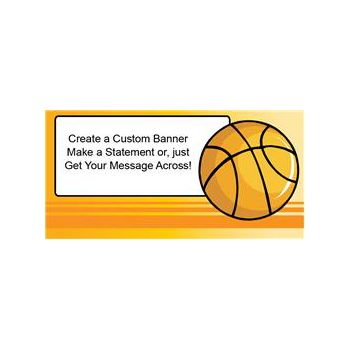 Basketball Game Custom Banner
Snacks and Beverages
Set up a buffet table with a variety of food and drink that guests can walk by and help themselves to. Cover your table with a basketball table cover and set out basketball paper plates and napkins. Make foods such as nachos or nacho dip, chicken wings, mozzarella sticks, spinach dip, and other appetizer-like snacks. Set out some desserts as well, such as brownies, cookies or cupcakes.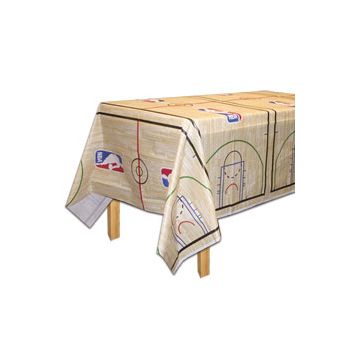 Spalding Ball Table Cover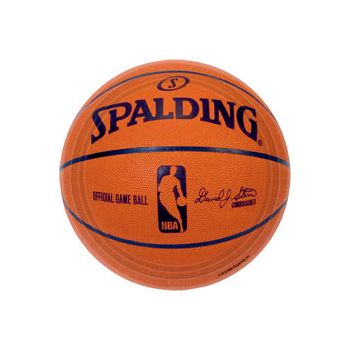 Spalding Ball Plates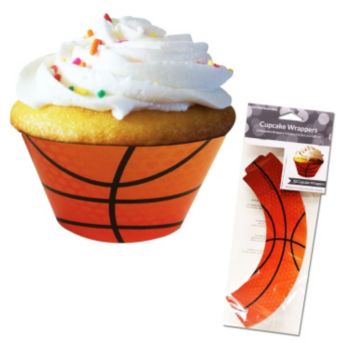 Basketball Cupcake Wrappers
Set out an assortment of beer, soda and water bottles in a basketball cooler so guests are able to grab a new drink when necessary.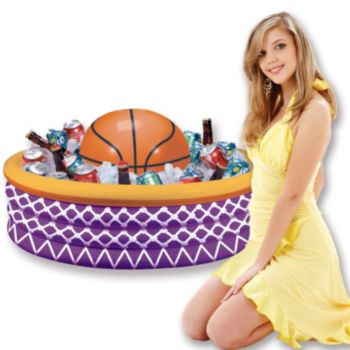 Inflatable Basketball Fan Cooler
Activities
Keep up to date with the tournament standings by writing them on a giant bracket banner. You can also print your predictions onto the bracket banner and compete with your friends to see who is correct.
If kids are attending your March Madness watch party, keep them entertained with a basketball piñata! Fill it with candy and small toys and have them take turns hitting it until it cracks open.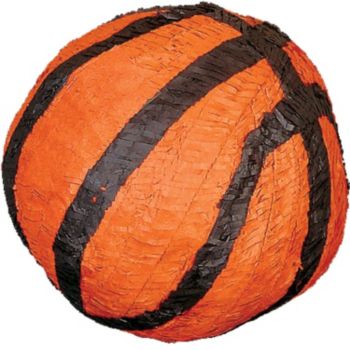 Basketball Pinata
For tips, questions, help planning an event or for recipe and craft ideas, email our party experts at askanexpert@windycitynovelties.com for your personal party planner!