The summertime is full of parties and celebrations—graduations, weddings, barbecues, etc. After awhile all of the parties start to feel somewhat repetitive. Spice up the summer and throw a party that people will be talking about long after it's over when you add a Western theme to an, otherwise, traditional and ordinary backyard barbecue! Do something different with your annual barbecue and add a fun and unique Western theme to it. Convert your backyard entertainment area into a scene from an old western film, serve up some tasty treats with a little western flair and have a hog-killin' time with friends and family. Here are some tips and ideas on throwing your very own Western BBQ!
Start your Western BBQ off right with some western-themed invitations. Be sure to include the small details of your party, such as the location (outdoors), so guests can come prepared for weather conditions. It would also be fun to have guests come dressed in their best Wild West attire, so state in the invitation that costumes or western apparel is highly encouraged!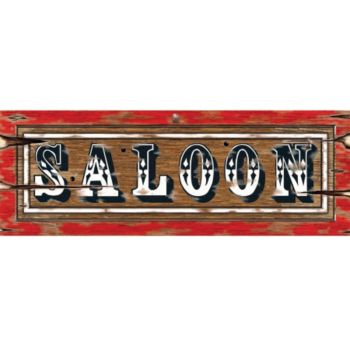 Once the invitations have been sent and the RSVPs have been received, you can really begin the party planning! Start thinking of ways you can turn your backyard into a western scene with the help of a few western-themed decorations. Create a Saloon out of your outdoor bar area, or make your own bar area by setting up a table and a few chairs. Hang a rustic sign over the area that says "Saloon" to let people know where to wet their whistle. Serve your drinks, such as beer, whiskey cocktails, iced tea and more in tin mugs and mason jars. To add an elegant and more feminine touch to the bar area, or the party space in general, hang a few country-themed paper lanterns from an overhang, or attach them to some cowboy rope to drape all along the area. These lanterns will be especially great if your party will extend into the evening hours.
In the other areas of your party space, display additional Western decorations on the walls or side of your home. Hang a few Wanted Posters with photos of some of your guests along your deck or stair railing. Have a cowboy greet your guests near the entranceway by propping up a jointed cowboy cutout. Place a western swinging door cover on front of the door that your guests will be using most, to make it appear as if they are walking through wooden swinging doors. Direct them to the bathroom by hanging an "Outhouse" sign above or near the bathroom door.
To really get the full Western effect, set up a few barrels of hay that guests can sit on during the party. When the get-together lingers into the night, you can set up a bonfire and have everyone join around by sitting on their hay barrels.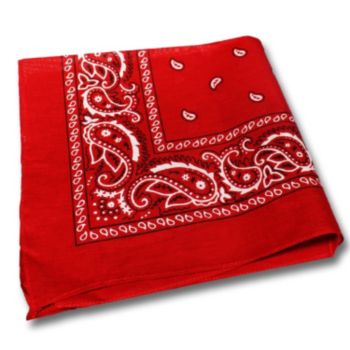 Because this little get-together is a barbecue, the main focus of your party will be the food, so your buffet or dining table must be decorated. Set up an eating area—wooden tables would work best, but any type of table will do. If your tables aren't wood, place a red bandana table cover over them, and if they are, use actual red bandanas as placemats. Next, lay a cow-print table runner down the middle of the table.
Since you are already using tin mugs or mason jars to hold your beverages, use pie tins as your plates. You can use actual silverware as utensils, or, for easy cleanup, the fake plastic silverware. For napkins, use cow-printed paper napkins to match your cow-print table runner.
Again, to add a touch of femininity to the dining area, place candles in mason jars all down the table (on top of the cow-print table runner). You can also choose to add a centerpiece or two to the table(s). Little toy horses along the center of the table would make for cute table decorations. If kids are attending the party, they can play with these and take them home as party favors!
While your Western BBQ may be decorated to perfection, you still need to entertain your guests with some exciting Wild West activities. Have them participate in a game or two of horseshoes during the cocktail hour, while the kids play Pin The Tail On The Donkey. After dinner, have everyone gather together on the "dance floor" to do some line dancing! And, as previously mentioned, close out the evening with a bonfire and some delicious s'mores.