The weather is beginning to warm up and the snow is beginning to melt. To anyone, this means that Spring is just around the corner, but a baseball fan knows this is the first sign of baseball season. Opening Day will soon be here, and if you're a baseball fan, you will want to be celebrating it! Whether you're attending Opening Day or not, you can celebrate the start of baseball with a small get-together of your closest, baseball fanatic friends. Use baseball decorations to jazz up your party space and serve your guests ballpark-friendly foods and snacks. Use these baseball party tips to put together a winning baseball bash!
Invite friends to your event with baseball-themed invitations.
What better way to invite friends and fans than with a baseball invitation? Customize your invite with the party details, including the place, date, and time. Encourage guests to wear their favorite team's colors, hats or jerseys--especially if you are attending a game! Be sure to have some face paint on hand to really get people in the spirit of the game.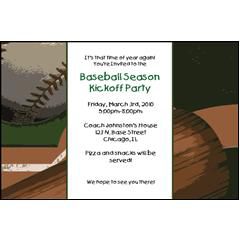 Decorate your party space with baseball decorations or your team's colors.
You'll need to embellish the party area with a few baseball themed decorations. If you are unable to attend the game, hang up a few stadium seating scene setters around your home to make it look and feel as if you are actually at the ball game! If you are heading to the game after your get-together, set up a nicely decorated snack table that guests can grab snacks from during your party. Create a background for the snack table using paper streamers and baseball paper lanters. Use your team's colors for the streamer paper, and hang each piece vertically from the top of the ceiling behind the snack table. Hang the baseball lanterns in front of the streamers, suspending them at different lenghts. You can also create a pennant banner to hang above or off of the snack table that reads "CONCESSIONS" or the name of your MLB team.
image via joliejoliedesign.com
Place a green grass table cover over your snack table that will look like grass straight off of the baseball field. Add a few decorations to the table before placing the food on it. Take a few cylinder glass vases and fill them with several baseballs. If you don't have enough real baseballs, or don't want to spend the money buying them, use baseball stress balls to fill the vases, instead! Additionally, place some of your team's items around the table as decorations, such as a pennant, a baseball hat or a jersey.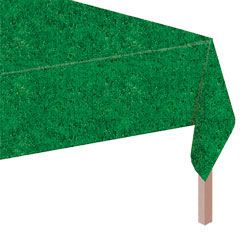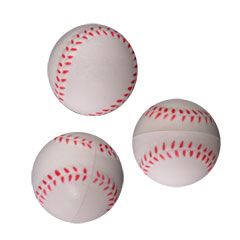 Provide your guests with ballpark snacks.
Offer your guests baseball snacks at your pre-game party or watcah party. Serve anything that you can find at a baseball game, including peanuts, popcorn and cotton candy. Warm up hot dogs in a crock pot and set out a variety of hot dog toppings that guests can choose to add to their hot dog. You could also create a nacho bar where guests can customize their own nachos. Set out a cooler full of water, beer and soda, and choose a few other beverage choices to serve, such as lemonade and cocktails.
Set out baseball paper plates on the snack table for guests to eat off of. Use napkins in your team's colors and coordinate them with your plastic silverware.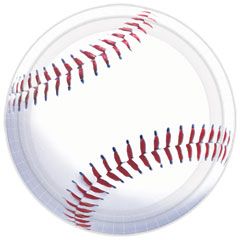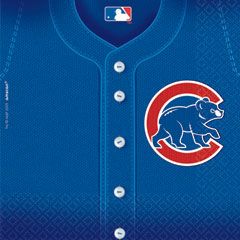 Partake in baseball themed activities.
Of course, watching the game is going to take up a majority of your party time. However, a baseball piñata is the perfect activity for the Seventh Inning Stretch. Let guests take a swing to express their joy, or ease their frustration, with the way the game is going. There are plenty of fun facts on the internet and in books if you want to hold a baseball trivia contest. Compile a list of quotes from well-known players and coaches and have guests match the quote with the speaker. Winners could be awarded their very own baseball trophy!
At Windy City Novelties, it's our hope that this article inspires you to create a fun and unique party for your loved ones. For more helpful tips on organizing your event, email our dedicated party planning experts at askanexpert@windycitynovelties.com. You may also subscribe to our emails for weekly party planning ideas, featured products and more at https://www.windycitynovelties.com/customer/account/create/