10 Necessities for a Picnic
09/27/17
Summer is winding down and it won't be long before it's Christmastime and the ground is covered with snow. Since August happens to be National Picnic Month, do your patriotic duty and get your family and friends together for a fun day in the great outdoors! A picnic is also a great way to spend Labor Day Weekend. Make your picnic planning fun and easy with some special items from Windy City Novelties.
1. Food Baskets are a practical and reusable alternative to paper plates. The oval-shaped, red plastic baskets are 9" long, approximately 6" wide and 1 1/2" deep in the middle. Line them with napkins or parchment paper squares and you are ready to serve hot dogs, burgers, chips, and other favorite picnic fare. When lunch is over, just toss the scraps and paper in the trash, stack your baskets, and clean-up is done! The food baskets are sold in packages of four.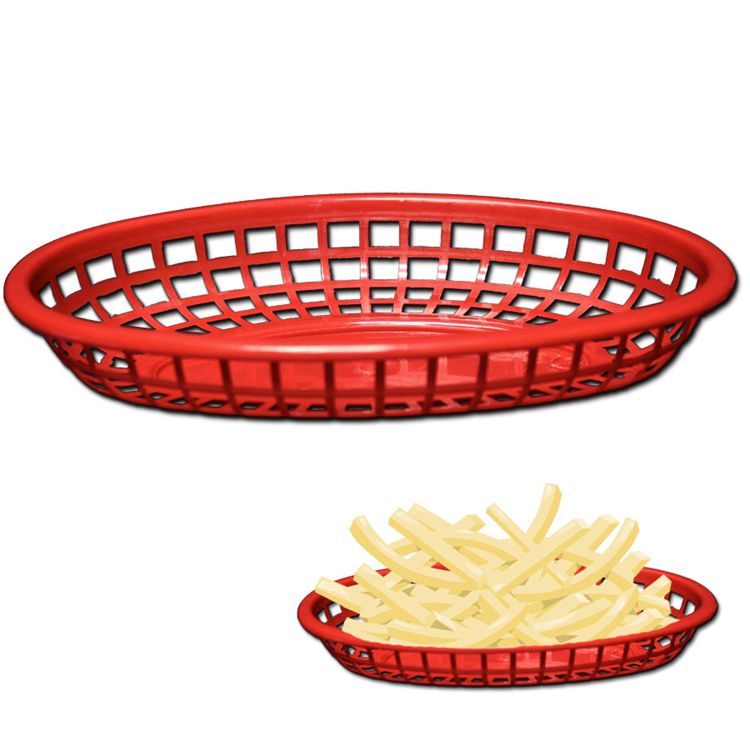 2. Dress up outdoor picnic tables with a Red Bandana Table Cover. If you are in a public park, it may not be possible to do as good a job as you might like wiping down the picnic table. The red bandana table cover will give you the clean surface you want, while at the same time providing a fun and decorative touch to your event. The table cover is sold by the piece.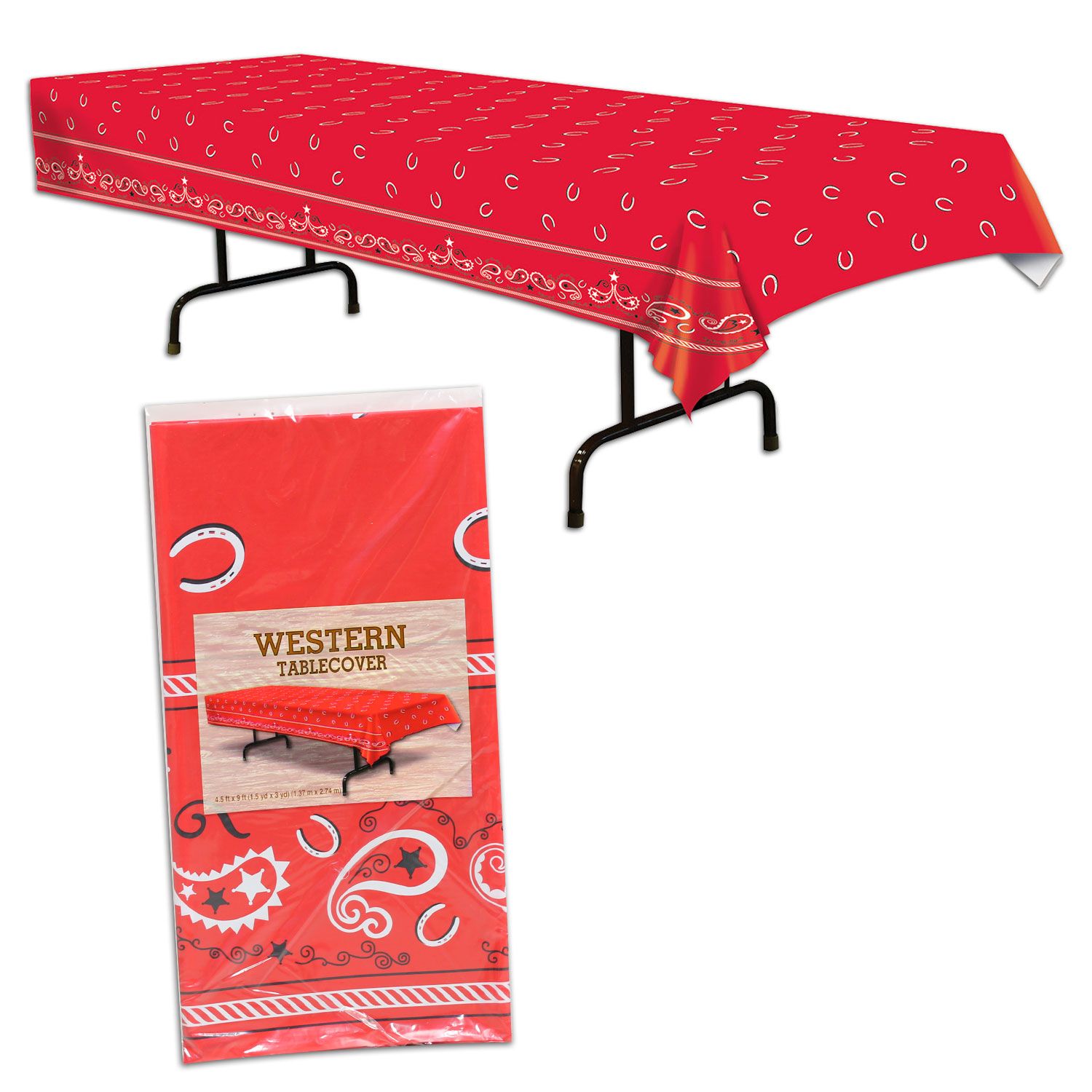 3. Napkins are a necessity at picnics, and nothing screams picnics like red and white checks. The Red Gingham Lunch Napkins, combined with the red baskets on the bandana table cover, will create a festive and traditional picnic-scape. Just imagine a watermelon bowl, brimming with fruit, sitting in the middle of that table! The red gingham lunch napkins come in packages of 16.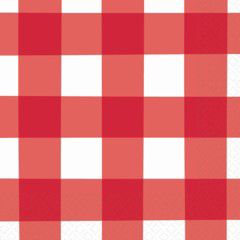 4. Picnicking is thirsty business, so you will want to have cups that don't need constant refilling. The 16 Oz. Outrageous Red Plastic Cups allow for generous servings, and can even be rinsed out and used again. Take along a permanent marker to write people's names on the cups so they can use the same one all day. The cups also make great holders for your spoons, forks and knives. The Outrageous Red Plastic Cups are sold in packages of 20.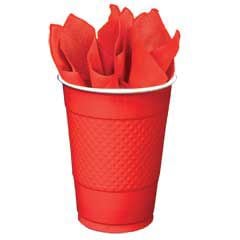 5. Why risk losing your heirloom silver service when you can use plastic forks, knives and spoons at your picnic, instead? Pack along some silverware that you can toss once the party is over. 
6. Of course there is more to a picnic than eating! The Game Field Cones are perfect for setting starting lines, marking relay race lanes, and will even stand in for bases during a softball game. The heavy plastic cones are 8 inches tall, and come in a set of four, including one each in red, yellow, blue, and green.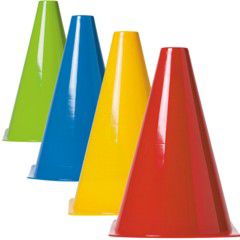 7. Keep the sun out your eyes with colorful Foam Visors. The foam visors, which are sold in color assortments of one dozen, can be used to identify teams or family groups at large reunions. The unadorned visors also make a great starter for a craft project – just pack some feathers, sequins, markers, and glue. The foam visors with stretchable backs fit most heads.
8. There's not a lot of air conditioning in the great outdoors and sometimes the heat leaves active picnickers panting. When there's not a breeze to be found, make your own with a Handheld Mini Fan. The 3.75-inch mini fans are a convenient size for purses, glove compartments, and picnic baskets. The fans have foam blades and run on two included AA batteries. The handheld mini fans, which can be custom imprinted, are available by the piece in white, blue, black, and pink.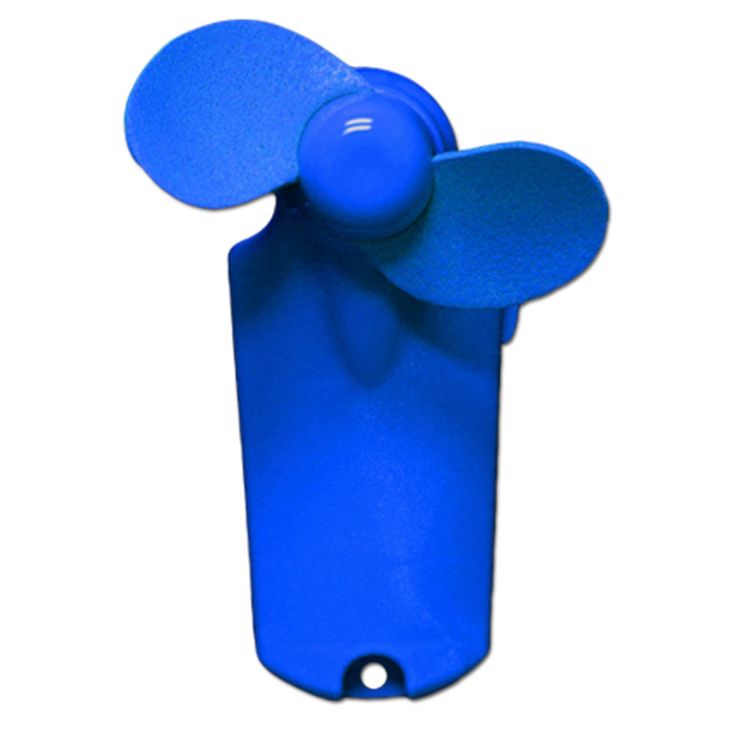 9. If there is a possibility your picnic will still be going strong after dusk, or you are planning a bonfire and marshmallow toasting, bring along a Tie Dye Lumiton Baton for each guest. The soft foam lumiton baton is 16 inches long and is fitted with a tie dye patterned sleeve that looks amazing when you flip the switch to turn on the built-in white LEDs. The lights can be set to fast blink, slow blink, or constant on. The tie dye lumiton comes with batteries included and installed.
10. Everyone expects there to be ants at a picnic, so just to be sure no one is disappointed, grab a couple of handfuls out of your handy bag of Ants by the Gross. The 1.5 inch black plastic ants are guaranteed to elicit a few squeals from guys and girls alike. Oh come on, you know it's funny!