10 Ways to Decorate Your Office or Classroom this Holiday Season
09/27/17
The holiday season is a joyous time, with all of the decorating, giving and selflessness, and being able to spend quality time with loved ones. Although it may be cold outside, most individuals tend to be in a happy mood around the holidays. Spread some of that holiday cheer into the office or in your school classroom by decorating with fun holiday decorations! Coming into work to merry and bright holiday decorations will surely make Monday mornings better. Here are 10 ways you can decorate your office space or classroom this holiday season:
1. Transform your office or classroom door into a giant snowman.
Welcome students or employees into your classroom or office with a happily decorated door! To create a snowman, use a solid white table cover at the body, or base, of the snowman. Add large black paper plates as eyes and smaller black paper plates as buttons. Use a red feather boa as a scarf. Cut a top hat and carrot nose out of construction paper, and add any other festive details where you see fit! 
via Pinterest
2. Add that fireplace you've always wanted and/or needed in your office.
If you're always cold at work, add a fireplace scene setter to your office or classroom wall to trick yourself into feeling warm. It also makes for a cheery holiday decoration. Have your students make their own stockings with their name on it to hang onto the fireplace, or read to them next to the "fire."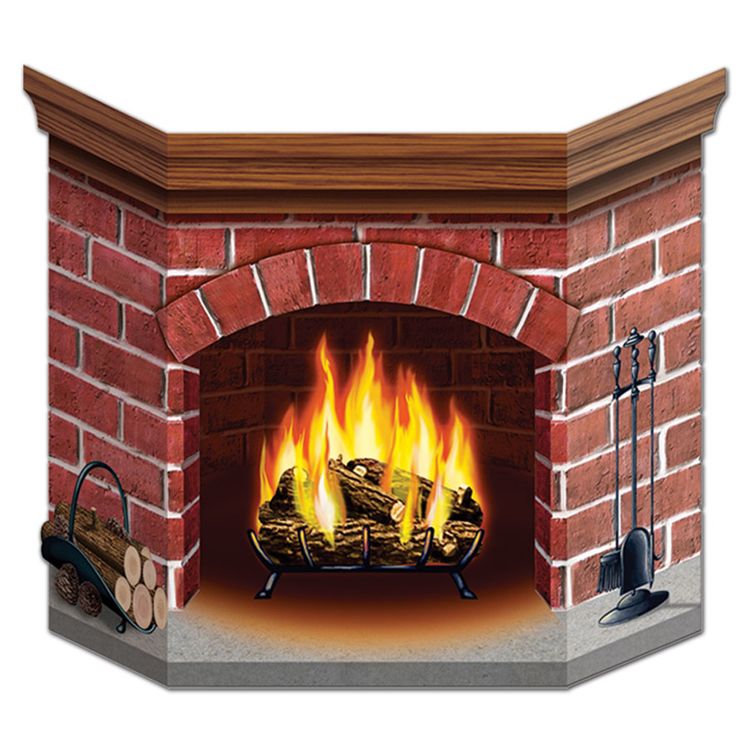 3. Or, convert your monitor into a warm and cozy fireplace.
Search around your home for a few extra cardboard boxes. Cut all of the flaps off of one of the cardboard boxes, and then continue to cut the shape and size of your desktop monitor out of one of the sides. Wrap in brick wall wrapping paper (if you can find it) or color the box to look like a brick fireplace. Wrap with wrapping paper, or draw on, one of the other boxes to make it look like the fireplace mantel. Use the last box as the chimney, matching it to the larger box used as the base of the fireplace. Once your "fireplace" is all set up on your desk, decorate with paper stockings, garland and even Christmas lights!
via frybreadquilts.wordpress.com
4. Embellish your window by hanging holiday cutouts.
Hang a few Christmas cutouts against your window to really make them stand out. Attach string to such decorations and simply hang from the blinds or top of the window. You can garnish with some festive garland if you prefer!
via midwestliving.com
5. If you don't have a window, hang ornaments from the ceiling tiles above you.
Use ribbon to hang some of your favorite Christmas ornaments above your work space. Those ornaments may remind you of some fun family times and can instantly turn your mood around on a bad day!
via flickr.com
6. Create a blizzard every time someone walks through your door.
Make your own blizzard door curtain by hanging several snowflake stringer decorations from the top of your doorway.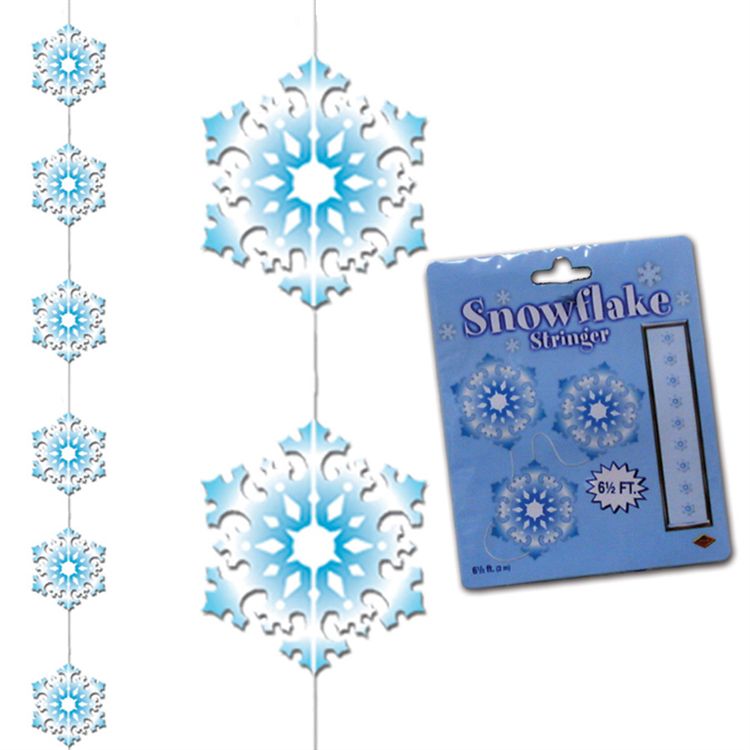 7. Add to the winter wonderland feel with a blanket of snow.
Plop a fake blanket of snow on the floor of your office, cubicle or desk to add to your winter wonderland effect.
8. Stay healthy (and festive) with SANTAtizer.
We all know the holiday season is also cold and flu season. The holidays are no fun when you're sick, so stay healthy and germ-free with a bottle of SANTAtizer on your desk. Dress up a bottle of hand sanitizer with a Santa suit (make your own with red and black construction paper and cotton balls) and add a little "Santatizer" gift tag to it. Your coworkers will get a kick out of it!
via disneysuitsme.blogspot.com
9. Construct your own giant Christmas light strand.
Light up your office or classroom with a giant strand of Christmas lights. To make, simply take a few light-up balloons, a stack of green paper cups and green ribbon. First, hole-punch two holes at the bottom of each green paper cup. Once the balloons are blown up and lit, attach them to the green paper cups—you can do this by stringing the balloon stem through the bottom of the cup. String the "bulbs" together with the green ribbon and hang from the ceiling or drape from your desk as a lovely, homemade Christmas decoration!
10. Turn picture frames into Christmas gifts.
If nothing else, add some festivity to your desk by covering your picture frames with Christmas wrapping paper and ribbon to look like Christmas presents. Your family members won't have to know that you are hiding their faces for the holiday season. ;) 
At Windy City Novelties, it's our hope that this article inspires you to create a fun and unique party for your loved ones. For more helpful tips on organizing your event, email our dedicated party planning experts at [email protected]. You may also subscribe to our emails for weekly party planning ideas, featured products and more at https://www.windycitynovelties.com/customer/account/create/