How to Throw a Make Your Own Pizza Party
09/27/17
Bored this winter? Or just bored in general? Give your next dinner party an Italian twist by having a Make-Your-Own-Pizza Party!  The perfect way to spice up a normal get-together or keep the kids amused at your child's next birthday party, making personal pizzas is easier than you think and will ensure your next party is one to remember.
Invite Your Fellow Chefs 
Invite your fellow chef's to join you for a night of pizza and playtime with personalized "Itza Pizza Party" invitations.  You can personalize your invitations with all the party details, letting your guests know they'll be making their own pizzas for the meal!  You might want to warn them things could get messy, so unless you're planning on providing chef hats and aprons, they should plan on wearing clothes they can get dirty in, as they could end the night covered in marinara and cheese if the pizza tossing gets a little out of hand!  Include a firm RSVP date so you can ensure you have enough supplies for everyone.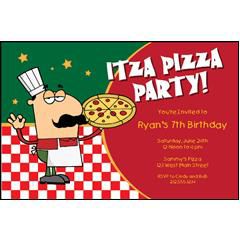 Pizza Party Decorations
Unless you're planning your Make-Your-Own-Pizza Party as a birthday party, there's no need to decorate, unless you're feeling particularly festive. If you're looking for a way to kick your party up a notch, you can add some Italian accents to your decor.  List the ingredients you have available on an Italian menu board and hang it prominently in the kitchen.  Spice up your kitchen decor by hanging a "Viva Italia" fringe banner in the entryway, or somewhere in your kitchen area.  Set your tables like an authentic pizzeria, including red checked tablecloths, candlesticks stuffed into empty wine bottles, and simple flowers in tiny glass vases.  Turn down the lights and turn up the ambiance with candles on every surface in your dining area in votive and tealight holders. However, make sure there is plenty of light in the kitchen where you'll be making your pizzas!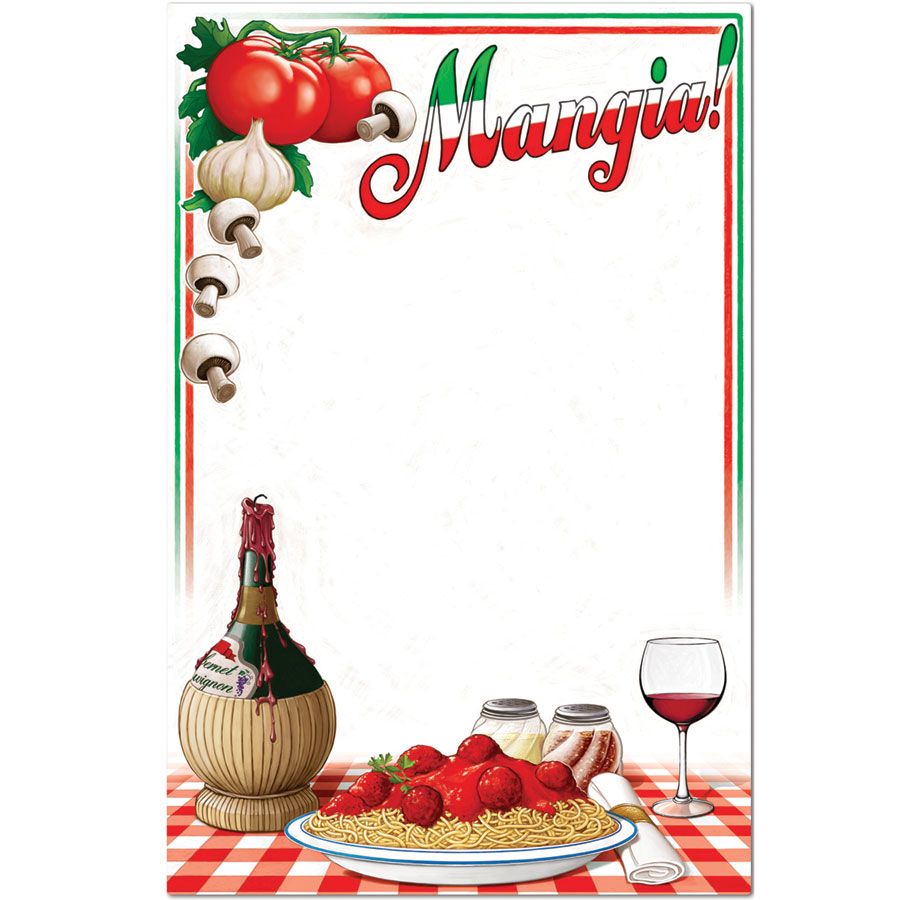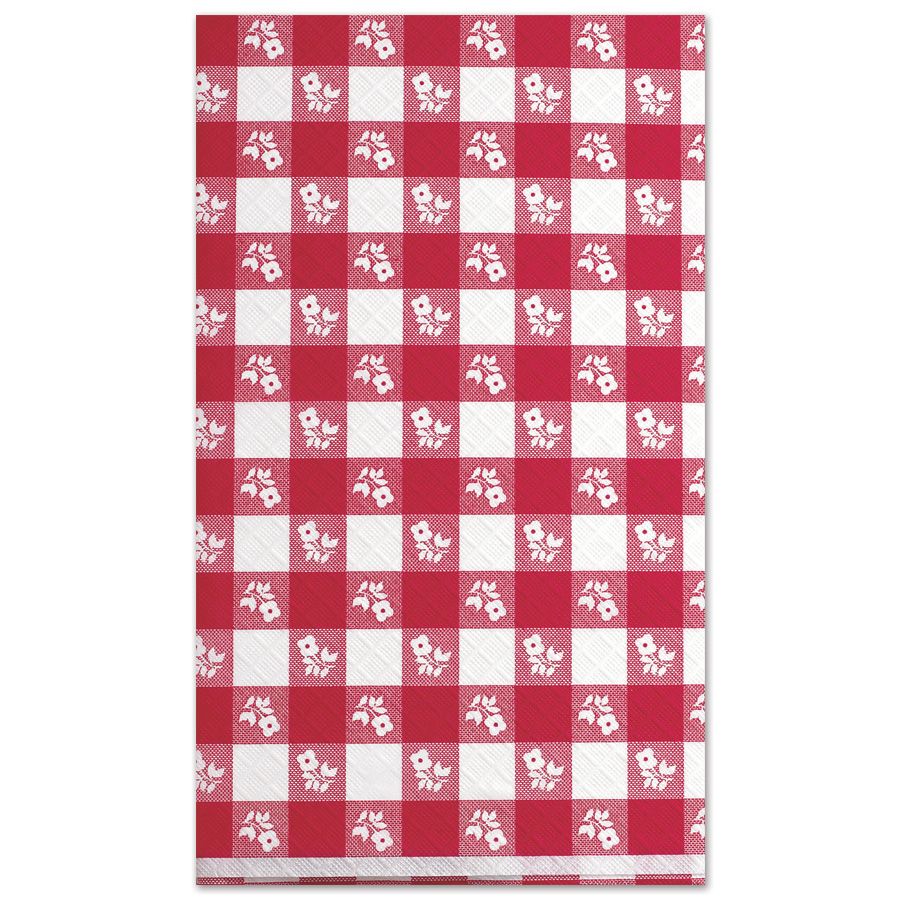 Setting up the Prep Area
Setting up your pizza prep area ahead of time will save you stress and time once your guests arrive.  If you're an experienced chef, and are only expecting a few guests, try tossing your own pizza dough.  Find a good recipe online, try a test batch beforehand to work out any kinks in the process, and then let your guests give it a whirl!  For larger parties and younger crowds, you might want to stick with precooked pizza dough.  You can find them at the grocery store in a personal pizza size--perfect for your party.  Check the cooking instructions beforehand to be sure you have everything ready and the oven preheated to the right temperature. 
Set out a long table for an assembly line buffet so guests can dress their pizza however they like. Cover the table with a plastic red, white and green table cover that you can toss once the party is over for easy cleanup. To start off the pizzas, provide your guests with basic marinara sauce.  For variety, you can also offer pesto, alfredo sauce or olive oil as base options. Just be sure to provide plenty of Italian seasoning and minced garlic!
Set out bowls filled with various toppings, with spoons or tongs to make it easy for guests to top their pizzas.  Some topping suggestions include cheese,  pepperoni, Italian sausage, ground beef, bacon, ham, onions, green pepper, olives, pineapple, sun dried tomatoes, anchovies, and mushrooms.  Have extras of popular toppings so you won't run out before everyone has finished creating their masterpiece!  Once everyone has topped their pizzas, pop them in the oven, pour the drinks, toast good friends and mingle while the pizzas are baking. Once the pizzas have cooked, serve your creations on red, white and green paper plates. 
Whatever the occasion, whether you're celebrating a birthday or just another Saturday night with friends, turning your party into a Make-Your-Own-Pizza Party will add an extra element of fun, so don a festive pizza hat and get ready to enjoy America's favorite food with your favorite friends!
At Windy City Novelties, it's our hope that this article inspires you to create a fun and unique party for your loved ones. For more helpful tips on organizing your event, email our dedicated party planning experts at [email protected]. You may also subscribe to our emails for weekly party planning ideas, featured products and more at https://www.windycitynovelties.com/customer/account/create/