Guide to our Halloween Glow Accessories
09/27/17
Adding glow accessories to Halloween costumes makes for a unique costume that kids will surely enjoy. However, it is also a good idea to add glow items to your child's costume to ensure their safety. Many areas of the country have trick-or-treating hours that extend into the night when it is dark and the sun has already set. By wearing glow accessories, motorists and other pedestrians will be able to see children in the dark. It will also help parents or guardians to spot their children. Here are some glow items your child can add to their Halloween costume this year:
Light Up Halloween Costume Accessories
You can add light-up accessories to your child's Halloween costume to make their outfit visible in the dark. If your little girl is dressing up as a princess, have her wear LED light-up gloves or a LED bangle bracelet. If she is dressing up as Minnie Mouse, replace her bow headband with a light-up bow headband.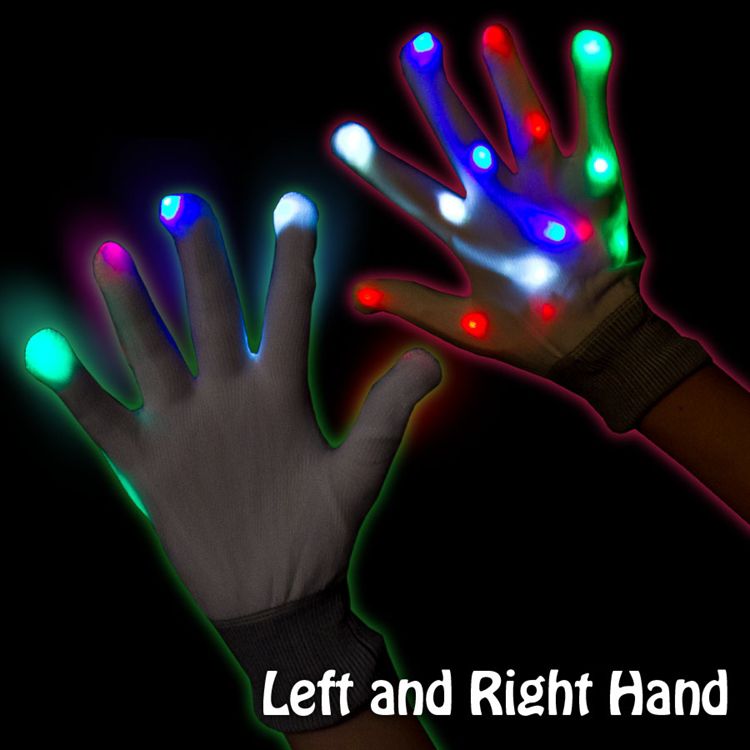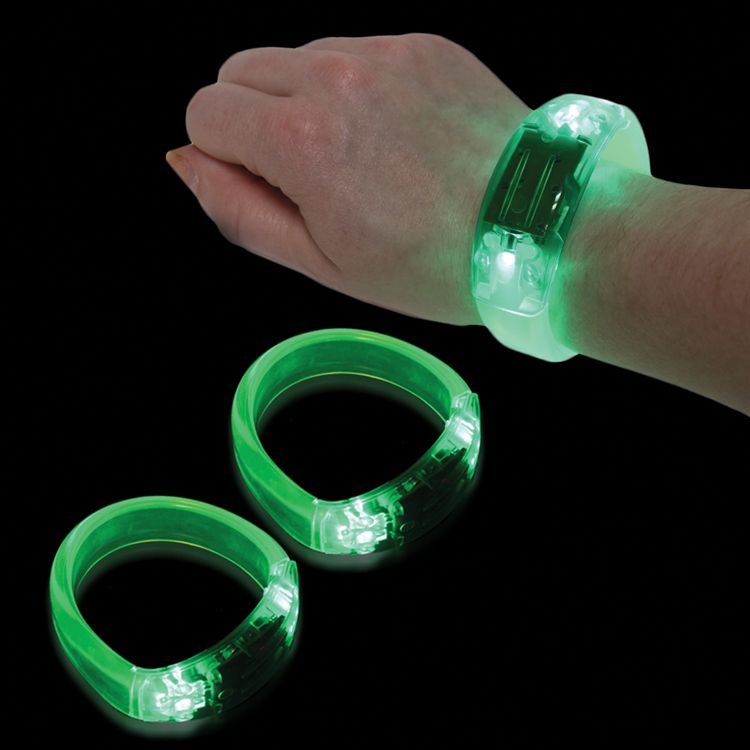 If your little one is dressing up as a monster or devil, have them wear LED eyeball headbands or LED devil horns instead of their non-light-up costume accessories so you can easily spot them in the dark.
If they are dressing up as a Star Wars Jedi or a pirate, have them carry a light saber or light-up sword as part of their costume. You can also have your little princess carry a glow-in-the-dark wand. They may enjoy the light-up accessory over the regular one, anyway!
Blinkies
If light-up accessories don't exactly go with your child's costume, you can stick a small Halloween blinkie on them. Blinkies are tiny broach-like items that flash LED lights. They come in a variety of shapes and sizes. This Halloween, add a pumpkin blinkie to your child's costume!
LED Bracelets and Necklaces
Instead of a blinkie, you could also have your child wear a LED bracelet or necklace. They can sport a Halloween light up necklace, or a LED Halloween bracelet!
Safety Lights
For safety measures, you can have your child wear a safety glow stick around their neck. This is so guardians and motorists, as well as other pedestrians, can spot children in the dark on Halloween night.
Glow Sticks and Necklaces
Children can also wear ordinary glow sticks or glow necklaces. Windy City Novelties provides glow sticks in Halloween colors, or that have Halloween shapes on them, such as pumpkins, ghosts and "Happy Halloween." There are also ordinary glow necklaces, as well as bracelets, available to add to any costumes or Halloween outfits.
At Windy City Novelties, it's our hope that this article inspires you to create a fun and unique party for your loved ones. For more helpful tips on organizing your event, email our dedicated party planning experts at [email protected]. You may also subscribe to our emails for weekly party planning ideas, featured products and more at https://www.windycitynovelties.com/customer/account/create/