How to Host a Summer Movie Night in Your Backyard
09/27/17
Lights, camera, action! What better way to spend a summer evening than watching one of your favorite flicks with your loved ones? Invite friends, family and neighbors over for a night of movies, popcorn and snuggling when hosting a Summer Movie Night! Create a comfy viewing space with blankets and pillows, adorn the area with movie-themed decorations, and serve movie theater snacks to your guests while they enjoy a showing under the stars. Use the following tips to help you prepare for a Summer Movie Night!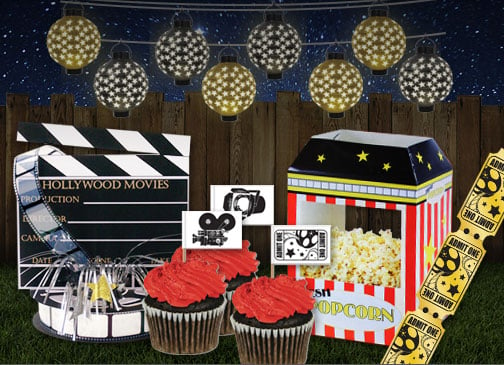 Set up an outdoor viewing area for your party.
Be sure you have enough room in your backyard to accommodate the number of guests you are expecting. First, find a place to project the movie. If the siding of your home is white, you can use that as your giant screen. You can also create a screen out of a white sheet and secure it to the side of your home. Or, you can get crafty and create your own movie screen stand using a white sheet and either PVC pipes or wood! Next, make your space comfortable using blow-up mattresses, blankets and pillows. Inflatable kiddie pools even make for comfortable movie-watching, so blow up and set a few of those out if you have them! You can even turn your large trampoline into a comfortable snuggling space by adding pillows and blankets. 
Style your viewing area with decorations.
Now that you have a space for your guests to comfortably enjoy the movie, you can embellish the area with decorations. Create an entryway to the party area using movie-themed decorations. If you have a fenced-in yard, attach a few foil ticket cutouts to the outside of it. Hang a Hollywood banner above the entranceway and personalize the text to say "Now Showing…" with the title of the film you plan to show. If this party is to celebrate a particular occasion, you can display that on the banner, as well.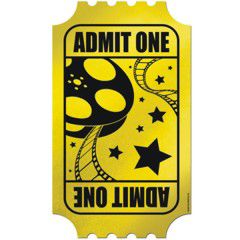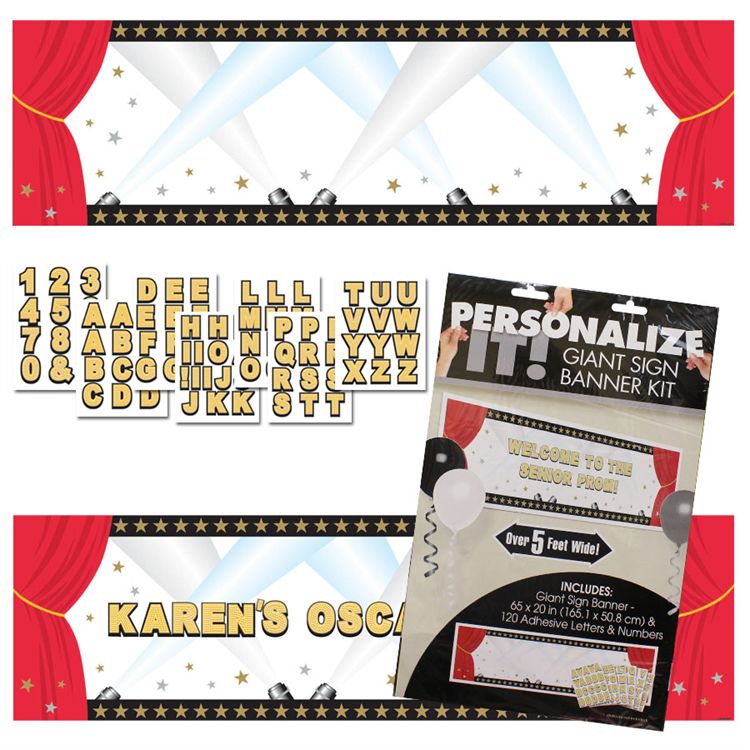 Build a walkway into your "movie theater" using a red carpet floor runner. Instead of using your typical red rope stanchion set, string white lights from stakes or pipes that you can stick into the ground. This will give your party area a little romantic flair, and will also provide extra light so your guests can see in the dark. For an easier walkway option, place LED tea lights into white luminary bags and line them along the red carpet.
image via celebratemag.com
Make a curtain to surround your projector screen. You can easily do this using two red sheets or three red plastic table covers. Use one table cover as the top section of the curtain, while you use the remaining two as the sides of the curtains.
Add a few more decorations to your party area by hanging a film decoration across your party area. Mix in a few light-up star lanterns to add a tad more light. Simply string them above the party area. These should complete your summer movie night viewing area!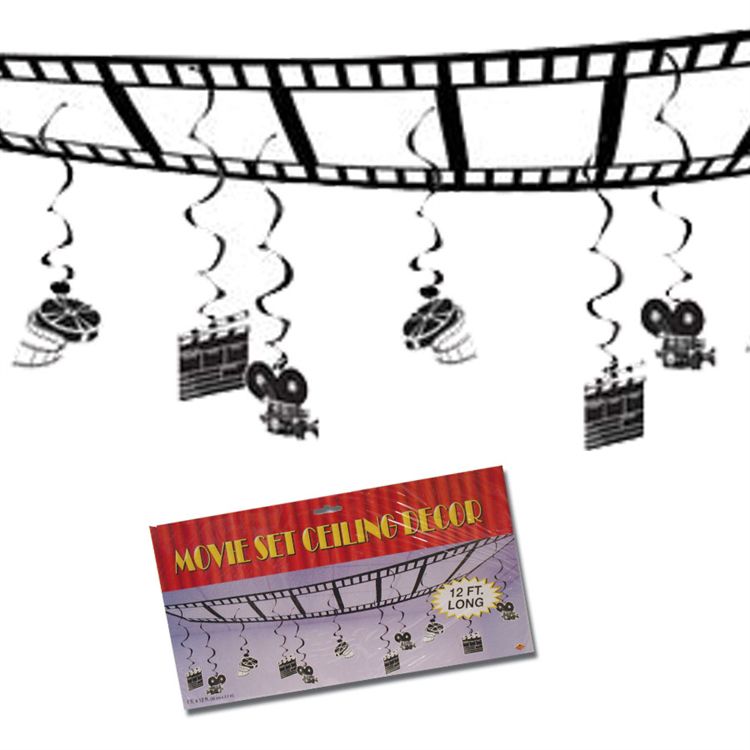 Make movie theater favorites to snack on.
You can't watch a movie without popcorn! Set up a popcorn bar in which your guests can make their perfect popcorn combination. Set up a snack table with a popcorn table cover. Cook a large batch of popcorn and serve it in a large bowl. Set out a variety of snacks your guests can add into their popcorn, such as M&M's, white chocolate chips, gummy bears, caramel syrup, pretzels, gold fish crackers, etc. Give each guest a popcorn bag to eat their popcorn mix out of. Serve other snacks, including mini sandwiches or sliders, pretzel bites with cheese and mustard, and nachos. Set out solid red plates and napkins to match the rest of your party décor. Offer a variety of sodas and serve them in matching popcorn paper cups. If you have the time, whip up a few frosty's or smoothies to serve to your guests while they enjoy the movie! Serve them in light-up cups so guests will be able to spot their beverages in the dark. 
images via babble.com and twopeasandtheirpod.com
 At Windy City Novelties, it's our hope that this article inspires you to create a fun and unique party for your loved ones. For more helpful tips on organizing your event, email our dedicated party planning experts at [email protected]. You may also subscribe to our emails for weekly party planning ideas, featured products and more at https://www.windycitynovelties.com/customer/account/create/