How to Throw a Pirate Themed Party
09/27/17
Talk Like a Pirate Day is a just-for-fun holiday, created by two regular guys who thought it would be hilarious to speak in pirate accent and lingo for one entire day. The talk like a pirate concept caught on rather quickly, and before you know it, it was a national celebration, falling each year on September 19th—because, who doesn't love pirates? While there are still some individuals that are unaware of the awesomeness that is Talk Like a Pirate Day, others celebrate by dedicating their whole day to pirate dialect. There are even some who go the extra mile and dress up like pirates!
This year, invite friends over for a Pirate-themed get-together to celebrate all Talk Like a Pirate Day has to offer. Or, if you can't wait until then, use these party tips to throw a pirate-themed birthday bash! Decorate your party space with pirate decorations, come up with some fun pirate-themed activities for your guests to participate in, and serve pirate-themed fare. Here's how to throw a pirate-themed party! 
Invitations
Start your Pirate Party off right with some cool invitations that will surely grab the attention of your friends and family. Instead of your typical invitation, send them a rolled up treasure map. X marks the spot where the party's at! Include details, such as time and place, along with "pirate attire required." You can write these details directly on the treasure maps with a black ink pen or marker, or type them out on a separate piece of paper and roll it up inside the map. Finish off your treasure map invitations with a piece of twine, tied in a bow.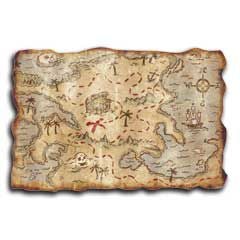 Decorations
Set the party scene with pirate-themed decorations. The color scheme should be red, black and white. Stripes are encouraged, as well!
via suburble.com
If you have old cloth lying around that fits in pretty well with the color scheme, go ahead and drape that along the walls or from the ceiling as a background setting. Pirates have large, draped sails on their ships, so these draped cloths will slightly resemble that. If you don't have cloth, you can hang or drape red and white crepe paper streamers along your party space. 
The pirate symbol is a skull and crossbones, so these need to be placed around your party area. You can hang a skull and crossbones pennant banner over your entranceway, above your snack table, or drape it along the front of your snack table. You can also hang skull and crossbones flags around the party space! They would look great at the entrance, or on either side of the food/beverage table.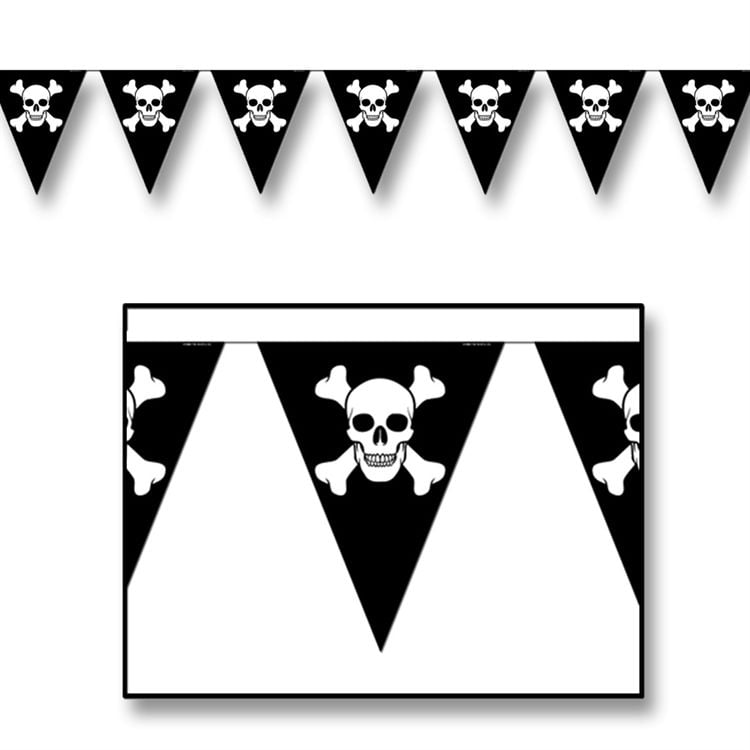 Crates and barrels are items often associated with pirates, and would look great placed around the party space. However, sometimes these objects are hard to find or are a tad too expensive to purchase. You can get the same look for less by using cardboard cutouts with images of powder kegs.
Decorate your snack or beverage table, as this will be a major focus at your Pirate Party! Use a red or black table cover, or, you can opt for a fun treasure map table cover. Although the treasure map doesn't match the color scheme, it surely fits in with the theme of the party! Place some items around the table for added decoration, such as a treasure chest (you can even use treasure chest as a dish to hold dips or snacks) some eye patches, small plastic pirate swords, gold coins, etc. Use pirate theme paper plates and cups to serve food and drinks.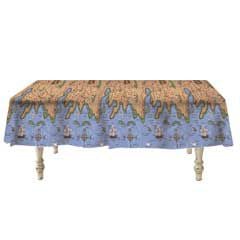 Party Favors
Once you have the pirate party décor planned out, think about handing out some pirate party favors. This is a must if kids are attending the Pirate Party! Gather fun party accessories like eye patches, gold hoop earrings and pirate masks that guests can wear at the party to add to your pirate affair. For the kids, find typical goodie bag items, such as pencils, bracelets, small games, etc.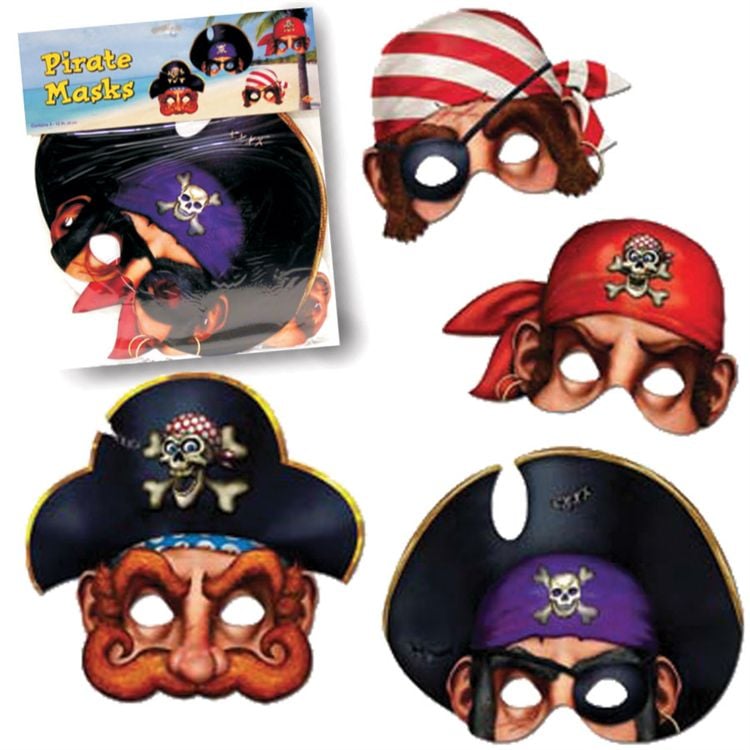 Activities
Other than speaking in pirate tongue the entire party, you can create your own ring toss game--pirate edition. Find a piece of plywood (about 3' tall and 2' wide will do) and nail or glue plastic pirate hooksonto it in no particular order, making sure they are evenly spaced from each other. Find large gold hoops that you can toss onto the pirate hooks. You can choose to paint the wood board if you'd like. Red, black, white and black stripes, or black and red stripes will fit in perfectly with the color scheme.
via japrilrotolo.blogspot.com
Snacks
Make a few pirate-themed snacks, or foods that pirate themselves may eat. Cook your favorite meatball recipe and label them "cannonballs." Set out a dish of those chocolate gold coins for a sweet snack. Make some sort of seafood appetizer, such as shrimp so small pieces of your favorite fish on crackers with cheese and other garnishes. If kids are attending the Pirate Party, set out some fish sticks that they can easily eat. When serving drinks, form the garnishes into little pirate sail boats by cutting them into small wedges and sticking a toothpick with a pirate flag into them. 
At Windy City Novelties, it's our hope that this article inspires you to create a fun and unique party for your loved ones. For more helpful tips on organizing your event, email our dedicated party planning experts at [email protected]. You may also subscribe to our emails for weekly party planning ideas, featured products and more at https://www.windycitynovelties.com/customer/account/create/