Ideas on Throwing a JAWSome Party for Shark Week
09/27/17
Discovery Channel's most-watched television program, Shark Week, is streaming through TVs all across the country. The week-long special presents a series of informational, as well as entertaining, programs about the sea's majestic creatures. Shark Week is highly anticipated each year, and gains an extensive amount of popularity, making it an ideal occasion to celebrate! Invite friends over to watch these intriguing programs and make a party out of it. And not just any party—a shark-themed party! Gather friends, family, neighbors and the like for a wacky and fun shark party. Serve shark-themed fare, partake in shark-themed games and activities, and enjoy the summer with the people you care about! Here are a few tips on throwing your very own shark-themed party! 
Start the party off right with awesome (jaw-some) shark invitations. The better the invitation, the more inclined your guests will be to attend your party! The party should fall sometime during Shark Week, but shark-themed parties are not limited to a certain time of the year. You can add a shark theme to any special occasion or event at any time during the year! 
Your get-together for Shark Week doesn't need to be a big production, either. You can host a small, shark-themed happy hour after work, or a shark-themed pool party on the weekend for a little summer fun in the sun.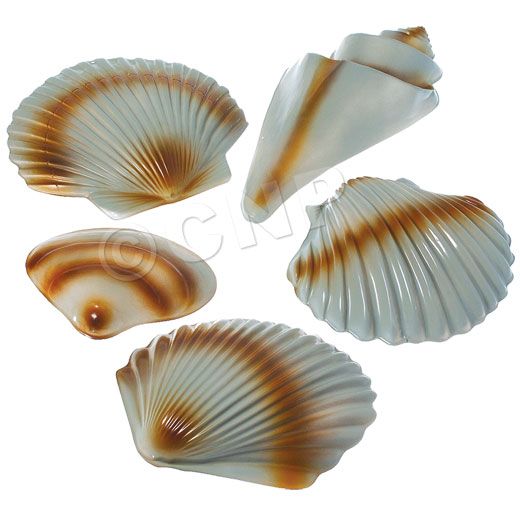 While the focus of your party is sharks, your party décor can incorporate an under the sea or nautical look and feel. For example, use a fishing net as a party decoration by draping it over your snack table, or hanging it on the wall and attaching plastic shell decorations to it. You can also use the net as garland to hang off the edge of your deck or fenced in swimming pool. 
Create the feeling of being submerged under the sea by placing a giant under the sea backdrop on an open wall in your party area. The scene setter will also double as a photo booth where your guests can take silly pictures of themselves. And, of course, place shark cutouts or props all around the party area. It would be hilarious to hang one or two from the ceiling in front of the backdrop for photo opportunities! 
You'll need to serve a few snacks at your party, so set up a buffet-style table that guests can walk over and help themselves to. Use a white, blue or aqua colored table cover to match the rest of your party décor. Set out a stack of shark-themed paper plates and napkins. Instead of regular and boring bowls, serve your chips, pretzels, and other snacks in sand pails, using the shovels as the scoops. 
Keep your guests entertained at your get-together by having a Shark Week viewing area. For those guests that don't particularly care to watch the shark program and are just here for the fun, allow them to swim in your swimming pool, play yard games in your backyard, or mingle with other guests on your patio or in the kitchen/dining area. Be sure to set out a few board games and cards, as well. 
At Windy City Novelties, it's our hope that this article inspires you to create a fun and unique party for your loved ones. For more helpful tips on organizing your event, email our dedicated party planning experts at [email protected]. You may also subscribe to our emails for weekly party planning ideas, featured products and more at https://www.windycitynovelties.com/customer/account/create/