Minnie Mouse Birthday Party Ideas
09/27/17
If your little one has a love for all things Minnie Mouse, give them a special birthday celebration they'll never forget by throwing a Minnie Mouse Birthday Party! Invite their fellow Minnie Mouse fanatics to enjoy an afternoon of sweet treats and exciting activities in a fully decorated Minnie Mouse wonderland. With an assortment of black and pink polka dot decorations, plus a few polka dots and bows, you can easily turn your party area into a Minnie Mouse sanctuary. Follow these party ideas to help you arrange the perfect Minnie Mouse Party!
Create your guest list and send out the perfect Minnie Mouse theme invitations.
When planning for your Minnie Mouse Birthday Party, first figure out the details of your party. Once you have those details locked down, you can build your guest list and send out invites. Be sure that your invitations encompass the whole theme of the party to give your guests an idea of what to expect. Send out pink polka dot birthday invitations with Minnie Mouse stickers plastered on them. Add the party details, as well as any information you think the parents should know.
Continue to prepare for your party with pink and black decorations.
As mentioned earlier, the color scheme for your party décor should be pink and black, with a touch of polka dots and bows—seeing as the bow is Minnie Mouse' signature accessory. So to begin your decorating process, start by setting up a table for the snacks and/or birthday gifts. Start by placing pink bunting around the edges of the table, rather than a table skirt. The pink bunting will give a more pleasing appearance. Additionally, take one of the pink bunting pieces and fashion it into a giant pink bow that you can secure in the center of the table for a cute finish!
Use a combination of pink, white and black crepe paper streamers to hang as a backdrop behind the gift/snack table. You can also use the steamers to create a curtain in the doorway. You could also choose to hang pink polka dot paper lanterns from the ceiling in the party area or above the snack table.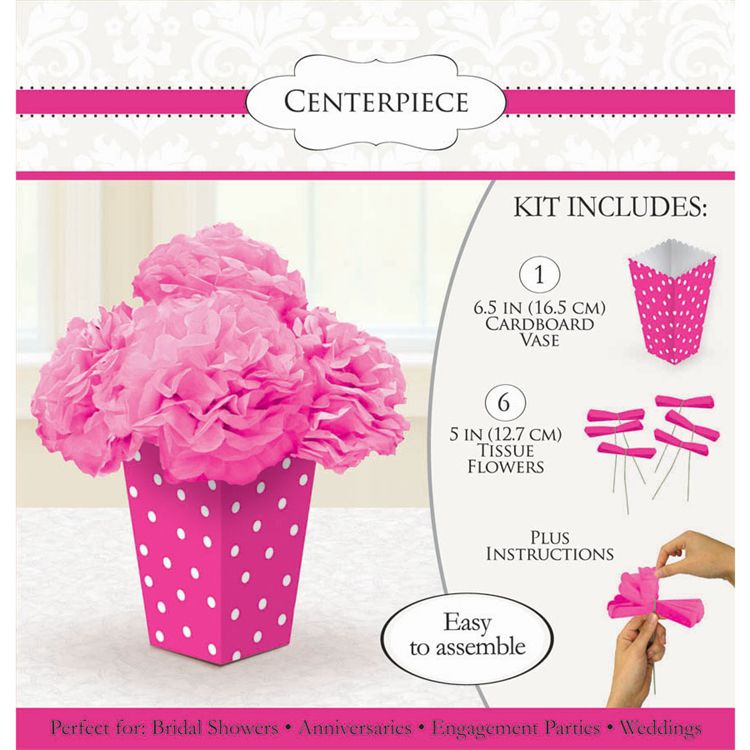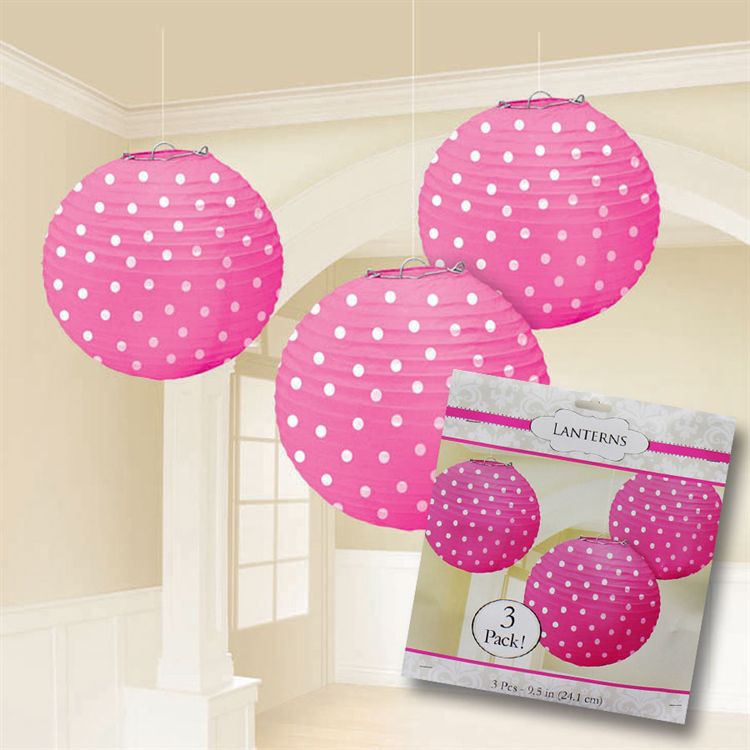 Next, decorate your dining table where the kids will be eating cake and other goodies. Use a white or pink table cover to place over the table, then place a black table runner down the center of the table. If you didn't use the paper streamers as a backdrop of in your doorway, hang a few pink and white polka dot streamers off of the back of each chair at the dining table.
Line pink flower and polka dot centerpieces down the center of your table, and attach black polka dotted balloons to each centerpiece so that they float above the table. Create each place setting by starting off with a large pink paper plate as a charger, and placing a smaller, black paper plate on top of that. Craft your own Minnie Mouse ears and bow using black and pink construction paper, and attach to each plate.
image via blog.hwtm.com
Provide your guests with sweet treats and party favors.
Make sure your guests enjoy themselves by giving them plenty of snacks to munch on. Serve a Minnie Mouse shaped cake, or give each guest an individual serving in the form of a chocolate cupcake with pink frosting, topped with a pink polka dotted bow. You should also give them party favors to use during the party or to take home with them. LED polka dot bow headbands are the perfect party favor for a Minnie Mouse Birthday party! The kids will want to wear them instantly, and it's a great item for them to take home with them and wear again in the future. You can also gift them with your typical goody bag favors, such as bracelets, nail polish, stickers, candy, etc. 
At Windy City Novelties, it's our hope that this article inspires you to create a fun and unique party for your loved ones. For more helpful tips on organizing your event, email our dedicated party planning experts at [email protected]. You may also subscribe to our emails for weekly party planning ideas, featured products and more at https://www.windycitynovelties.com/customer/account/create/