Oktoberfest Party Guide
09/27/17
One of the world's largest festivals, Oktoberfest in Munich, Germany, begins towards the end of September and continues for 16 consecutive days. This Bavarian festival consists of beer drinking, eating German food, music and dancing. While it is difficult to travel all the way to Munich to attend this exciting festival, you can participate in smaller festivals or events in a town near you, or, throw your own Oktoberfest!
Although the festival began in the early 1800s as a wedding ceremony--and then an anniversary party of the wedding in the years following--between a Bavarian Prince and a Princess, through the years the festival has been heavily surrounded around beer drinking. So, if you are planning to have an Oktoberfest party at your home, be sure to provide a lot of beer! Invite friends over to sit outside in your "beer garden" and drink German beers while snacking on German foods. Here are several tips on throwing your own Oktoberfest!
Invite Friends
Inform friends of your Oktoberfest party with Oktoberfest invitations. If you'd like to, have friends dress up in Bavarian costumes, just let guests know in the invitation that they need to arrive in costumes!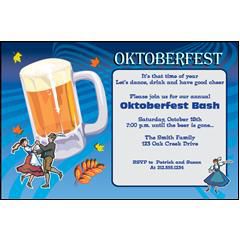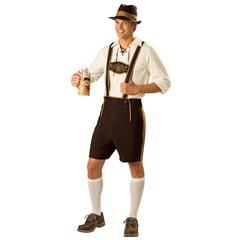 Create a Beer Garden
Construct your own beer garden outside on your patio, deck or yard, where you and your guests can sit and enjoy each other's company. To really create the feel of Oktoberfest, place a canopy, or two, over your outdoor entertainment area that everyone can sit under. String white lights—or beer mug lights if you want to be funny—across the canopy as they do at the festival. You can also hang an Oktoberfest pennant banner along the canopy or along the railing of your deck. Place a "Beer Garden" sign over the entryway to your outdoor entertainment area.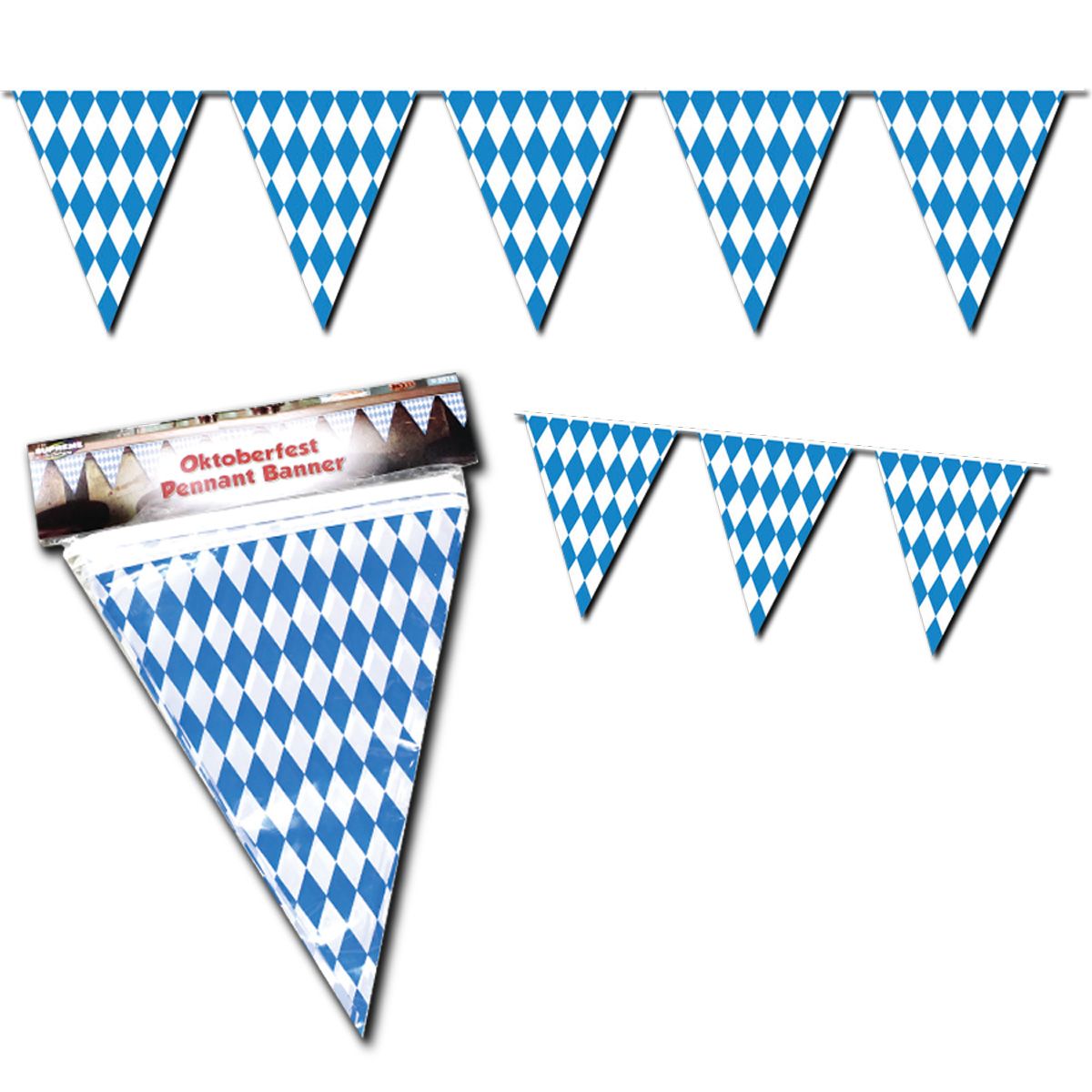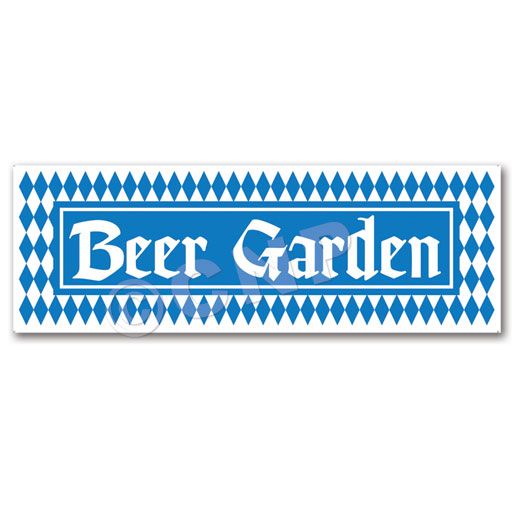 If you wish to add more decorations, you can add any type of white and blue decorations, such as tissue ball decorations, or paper lanterns to create more light. You can also add a few fall decorations! Place real corn stocks, hay, pumpkins and gourds around the area. Or you can place fake cardboard cutouts of these items on the outside of the house near the party area.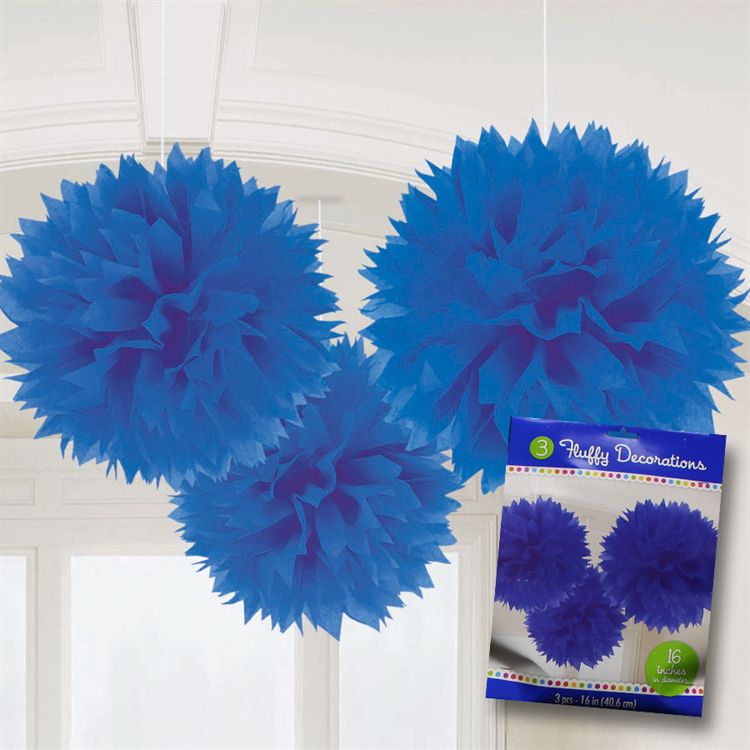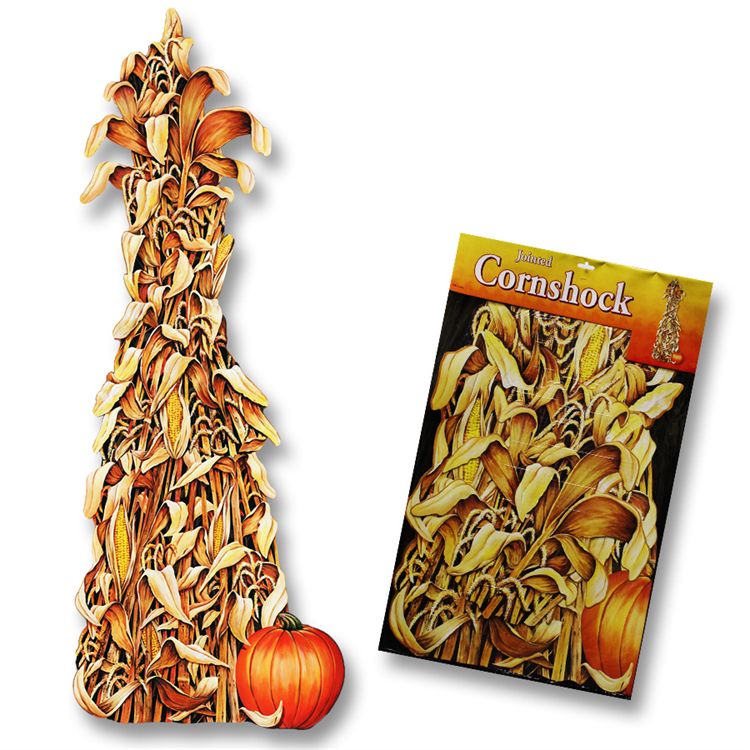 Serve Oktoberfest Food and Drinks
Place Oktoberfest blue and white checkered table covers or table runners over your patio table or picnic bench(es). For more decoration, scatter fall leaf cutouts around the table. You can also add mini pumpkins and gourds to the table, as well.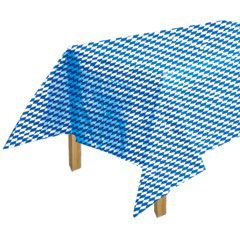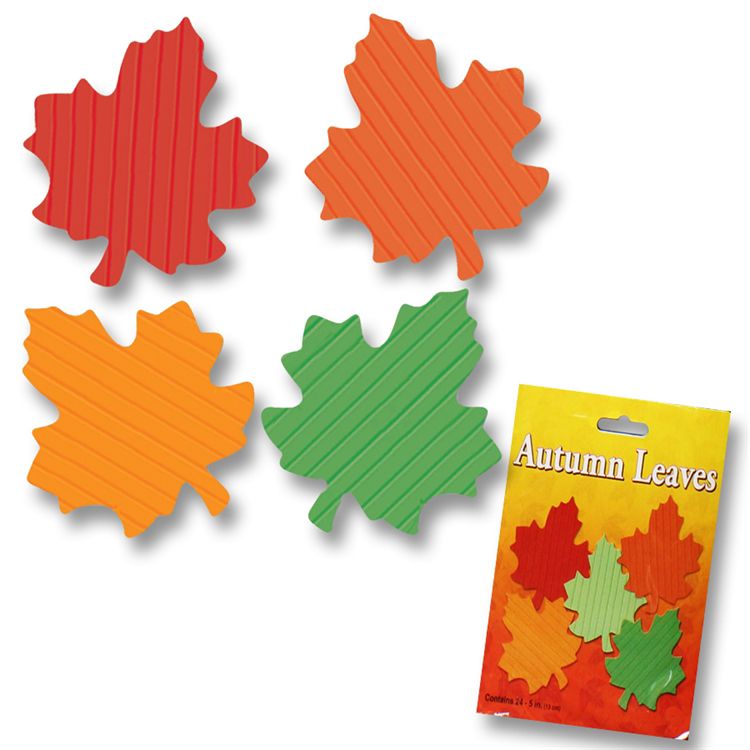 Get a keg of Oktoberfest or German beer so guests can help themselves. You can also make and serve spiced cider drinks (cider, spiced rum and cinnamon) or regular hot cider. Have guests drink their beverages out of beer steins.
Serve American versions of the German foods served at Oktoberfest on Oktoberfest-themed plates. For an appetizer, you can make a cheese and beer fondue and have pieces of bread and soft pretzel pieces, along with vegetables or anything else you may want, to dip and eat. For the meal, grill brats and other types of German sausages on the grill. Provide toppings, such as sauerkraut, relish, grilled onions and mustard. For side dishes, you can make a hot potato salad and sautéed red cabbage. For desserts, serve apple strudel or German chocolate cake.
Have a Great Time!
Other than eating, drinking and catching up with friends, you can set up a few drinking games. Set out a table for guests to play beer pong, or any other type of drinking games. Play Polka music or German drinking songs. Once the sun goes down, you can setup a bonfire that everyone can sit around and keep warm.
At Windy City Novelties, it's our hope that this article inspires you to create a fun and unique party for your loved ones. For more helpful tips on organizing your event, email our dedicated party planning experts at [email protected]. You may also subscribe to our emails for weekly party planning ideas, featured products and more at https://www.windycitynovelties.com/customer/account/create/