For a break from the winter blahs, invite your friends to join you at your exclusive speakeasy for a night of fun and festivity at a Roaring 20s winter party, complete with bootleg liquor, gangsters, flapper dresses, and intrigue!
Roaring 20's Personalized Invitations
Set the stage for your Roaring 20s party by sending out musical notes personalized invitations complete with all your party details. Since your party has a specific theme, costumes should be required so encourage the women to don their best flapper dresses and the guys to dust off their gangster suits. If you think your guests might need a little inspiration for their 20s themed attire, include a long white faux pearl necklace or some casino armbands with the invitations! You'll have to send the invites in a padded envelope but the creative touch will be appreciated by everyone. Remain true to the Roaring 20s theme by including a secret password with your invitations that guests will need to know to gain admittance to the party. Back in the day, the only way to get into a speakeasy was to know the password-no password, no party!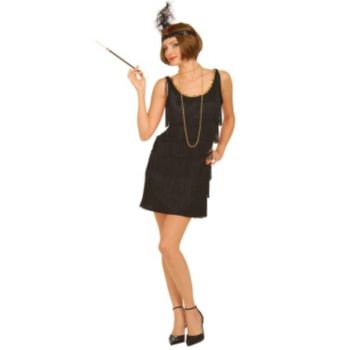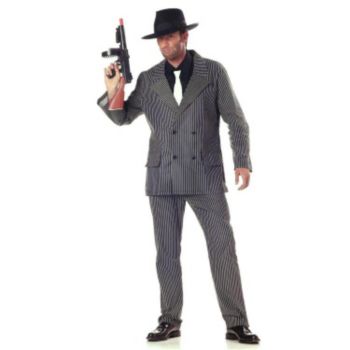 Transform Party Space into a Speakeasy
When the time comes to transform your home into an authentic speakeasy, you'll need to have plenty of Roaring 20s party supplies on hand. Use a brick wall scene setter to turn your party space into a back alley entryway for your speakeasy. Set up red rope stanchions for crowd control and post a guard at the door to ensure no one gets in without the proper password! Class up your tables with black metallic fringe table skirts and white chair covers but keep your centerpieces simple. Basic glass vases with a single rose or lily look great, and, since goldfish were all the rage in the 20s, you can have one swimming in the vase for a whimsical touch! A single votive candle on each table will look classy and elegant while keeping your decorating budget down. For an extra element of fun, you can always add some music note confetti to your tables as well! Stick with basic black paper plates to keep your decor simple and elegant. If you have the room, you can also set up a small dance floor so your guests can show off their moves. Hold a contest to see who knows how to do the Charleston or load up your MP3 player with plenty of jazz hits from the era so your friends can dance the night away.
Stocking the Bar
When you're stocking the bar of your speakeasy, fill some wooden crates with shredded paper and have bottles of wine or liquor peeking out. Or, you can always go for an authentic touch and fill the bathtub up with plenty of ice and drinks! Be sure you have plenty of martini glasses and wine glasses on hand so the drinks can flow all night long! You can also create a signature cocktail for the event and serve drinks that were popular during the 20s, like Mint Juleps or martinis.
Roaring 20's Themed Costumes
As the host of a Roaring 20s party, you'll need to make sure you've got your own Roaring 20s costume perfected long before the party night arrives! Whether you want to dress up as Bugsy Malone or a Gatsby Girl, with the right accessories, you can be sure you win the costume contest for best dressed! You might want to have some extra accessories on hand to help your friends beef up their own costumes if they're feeling a little under dressed. Feather boas, gangster hats, felt fedoras, sequined suspenders, and feathered headbands will add some flair to any attire! At the end of the night, be sure you have your guests vote on who is the best dressed guest in the speakeasy!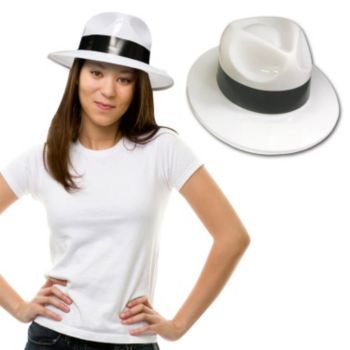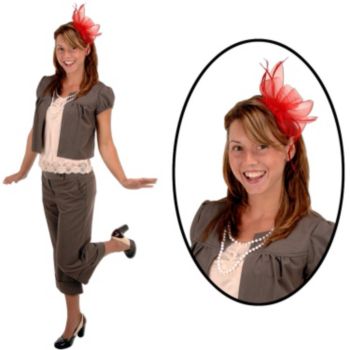 When it's time for the party to wind down and the guests to head home, stage a raid by the prohibition agents who often shut down the speakeasies! Your guests will have a memorable end to their evening and you'll have closed down your party in style. A Roaring 20s winter party gives everyone a chance to let their hair down for the evening, escape from the stress of everyday life, and travel back in time to an era of intrigue and elegance.
For tips, questions, help planning an event or for recipe and craft ideas, email our party experts at askanexpert@windycitynovelties.com for your personal party planner!