Add some fun to your next party by inviting a celebrity--in the form of a life-size cardboard stand up! Tell guests there is going to be a special surprise guest and they'll laugh when they walk in and see the cutout of a celebrity standing in the party area. It also makes for a good photo opportunity! With so many stand ups to choose from, you can include them as part of your decorations for a theme party or simply make the birthday boy or girl's day by giving them a life-size picture of their favorite celebrity.
Celebrity Cardboard Stand Ups
Have your favorite celebrity, past or present, make a special appearance at your next party by placing a life-size cardboard stand up of them in the party area. Whether the guest of honor is a huge fan or you are having a theme party, these celebrity stand ups make a great addition to your party decorations.
If you are throwing a decade party from the 30s, 40s or 50s, place a life size stand up of popular celebrities from the era, such as John Wayne, Frank Sinatra, Marilyn Monroe or Elvis Presley. If you prefer the 80s, place a stand up of rock star Gene Simmons, or dancing icon and King of Pop, Michael Jackson.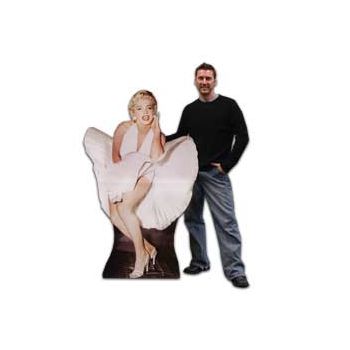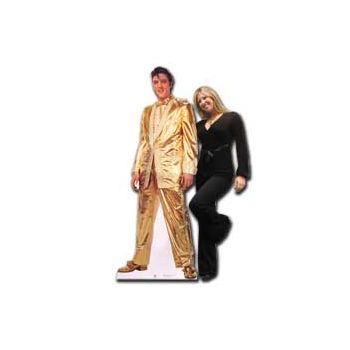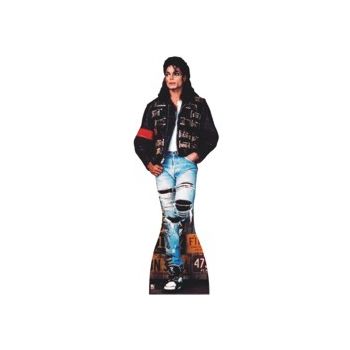 Political Cardboard Stand Ups
If you want more current celebrity stand ups you have a variety to choose from! Have President Obama appear at your party, or politician Sarah Palin.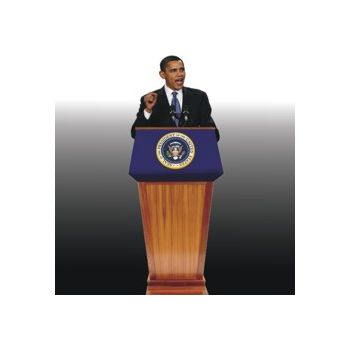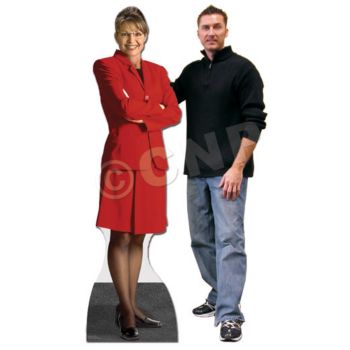 Famous Character Stand Ups
Instead of a celebrity, you can have a famous film or television character appear at your party with character life size stand ups! This is especially great for theme parties, such as a superhero theme party or a more specific, Star Wars party theme.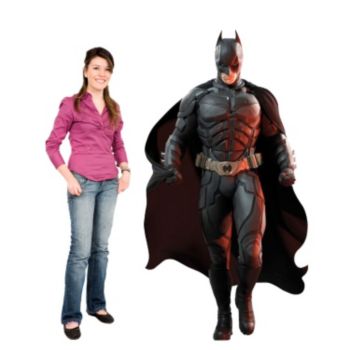 Or, if you're more of a Star Trek than a Star Wars fan, add a Captain Kirk cardboard cutout to your decorations at your next outer space or sci-fi party.
There are also television character life size stand ups available! If you have a friend that is a huge "The Big Bang Theory" fan, surprise them with a life size cutout of Sheldon Cooper at their birthday party.
For Kids Character Stand Ups
Windy City Novelties' large selection of cardboard stand ups also includes choices kids will love, including pop sensations and cartoon characters. Surprise your teenage girl with a life size stand up of One Direction's Harry Styles, or Edward Cullen from the Twilight film series.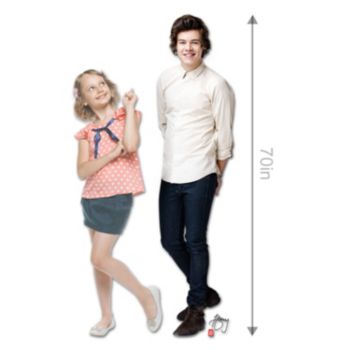 If you are throwing a party for younger children, go with a kid-friendly cartoon option, such as Cinderella or Mickey Mouse!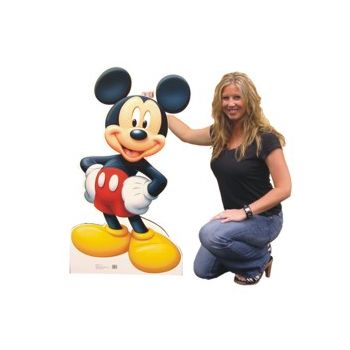 General Stand Ups
You can also find stand ups for general theme parties. If you are throwing an in-office Christmas party and want to put up a festive, yet simple decoration, place a life size stand up of Santa Claus in the workplace.
Or, if you are throwing an elegant Parisian themed party, place a large stand up of the Eiffel Tower in the party area to make for a great decoration piece.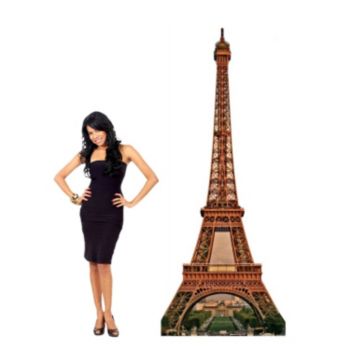 For tips, questions, help planning an event or for recipe and craft ideas, email our party experts at askanexpert@windycitynovelties.com for your personal party planner!