For many, Labor Day weekend represents the end of summer, giving us a reason to celebrate. Our celebrations consist of one last hoorah before the cold weather begins to roll in, meaning typically get-togethers are enjoyed outdoors in the form of pool parties, barbeques and picnics. However, the real reasoning behind Labor Day is to recognize the hard work and achievements, both economic and social, of American citizens. Because the holiday is a national holiday, Labor Day celebrations are typically decorated with patriotic decorations. Here are some items you may need for your Labor Day fun, whatever it may be!
Invitations
Send out festive invitations to friends and family members to inform them of the Labor Day party you will be hosting. Because it is not the 4th of July, the invitations do not need to be decked out with stars and stripes. Instead, pick a more simple and general type of invitation. Include details about the type of party you are throwing, such as a picnic at a park, a barbeque, or a pool party, so guests will know how to dress and what to bring.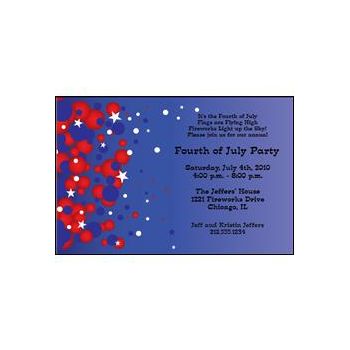 Decorations
As previously mentioned, it is not the 4th of July, so it is not necessary to go overboard on the red, white and blue stars and stripes decorations. Also, if the party is being held outdoors, such as in a pavilion at a park or on a deck or patio, there isn't much space for decorations, anyway. But you party does need some pizzazz, so hang up red, white or blue streamers around the party area. If you are able to hang decorations from a ceiling or overhang, do so with fluffy tissue balls. You could also mix in a few dangling swirls, or paper lanterns if the party will go into the evening.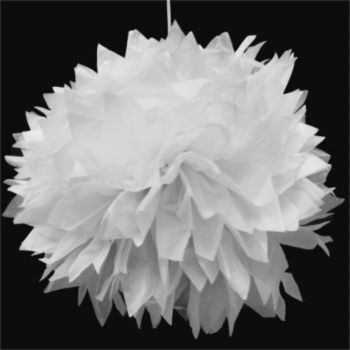 Table Decorations
If you are holding the table at a park with a pavilion or shelter area, place patriotic table covers over the tables so guests can eat off of them. You can place singular colored plastic table covers over them or choose an American-themed one.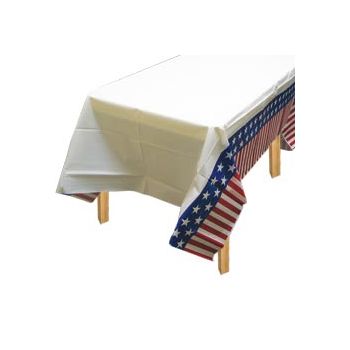 If it's not too windy, you can place small centerpieces on each table. Either place a small bouquet of flowers, or go with something more patriotic.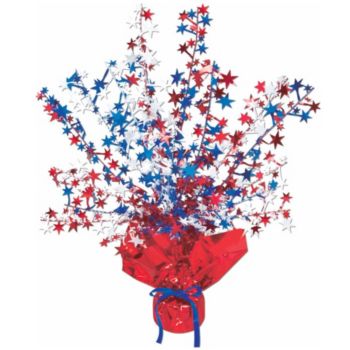 Foods
It would make sense to whip up some American food on this holiday, so fire up the grill for some burgers, hotdogs and kabobs! Add in some corn on the cob, watermelon, and summer salads for tasty side dishes. Bake chocolate chip cookies or brownies for dessert. Serve up the foods on star shaped plates to tie in with the theme. If the get-together is smaller, you may want to provide guests with food covers when dining outdoors.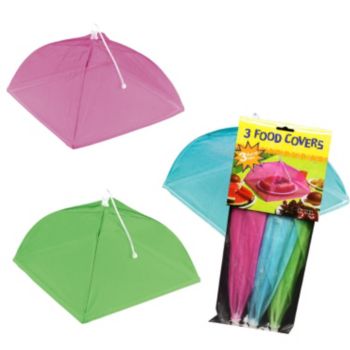 Beverages
Set out a cooler full of summertime favorites, such as seasonal beers, lemonades, iced teas and some ice cold frozen margaritas or other frozen cocktails, if possible. This way, guests can help themselves and you won't have to be waiting on everyone all night.
Activities
If your party is outdoors, set up some fun lawn games to keep guests entertained. Games like bean bag toss, bocce ball, horseshoes, ladder golf, etc. You can also try to get guests to partake in a water balloon toss, especially if it's a hot day. A squirt gun fight may be fun for the kids, so supply them with a few squirt guns!
At Windy City Novelties, it's our hope that this article inspires you to create a fun and unique party for your loved ones. For more helpful tips on organizing your event, email our dedicated party planning experts at askanexpert@windycitynovelties.com. You may also subscribe to our emails for weekly party planning ideas, featured products and more at https://www.windycitynovelties.com/customer/account/create/