The weather may make it feel like summertime, but the official first day of the summer season is June 21st. While many people celebrated the welcoming of summer all Memorial Day Weekend long, there are still many reasons to celebrate the season. Take advantage of the extended hours of daylight and warm weather by throwing a party or small get-together to spend time with friends and family. Adding a theme to such events makes for a unique and fun time for those attending.
Pool Party
If you are fortunate enough to have a pool in your backyard, a pool party is a great way to celebrate summer! Round up the neighbors and friends for a day of swimming and barbequing. Serve grilled favorites, such as hotdogs and hamburgers, on colorful plastic plates and serve ice cold beverages in matching plastic cups for easy handling when wet from the pool. This also ensures there will be no broken glass around the pool area. Fabric food covers will keep the pesky bugs away from the food while it is ready to be served.
While a pool party may not require much decorating, there are some items you can add to your outdoor space to make it fun and festive. Add a bright colored vinyl table cover to your outdoor table and hang different colored fluffy tissue decorations around the outdoor entertainment area. If the gathering is going to extend into the night, hang summer lantern light sets from the deck or table umbrella, or light up some tiki torches. Keep the kids busy with glowing beach balls or join them in a squirt gun fight.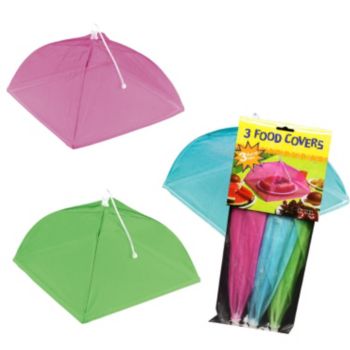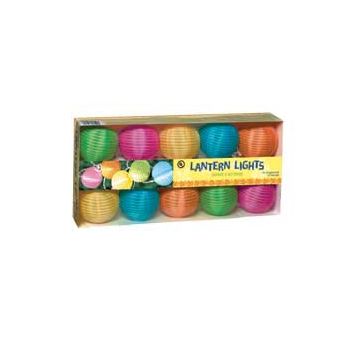 Beach Party
The beach is also a great place to spend a warm summer day. Make a day of it and invite friends to come along for a beach party! Grab some fold-up chairs and beach mats for people to relax on and enjoy the scenery. Bring along a cooler full of sandwiches and snacks to eat and serve them on cool, beach themed paper goods. Wash down those snacks with fruity, frozen drinks topped off with cocktail umbrellas or palm tree straws. When everyone gets bored with relaxing, bust out the beach balls and have some fun!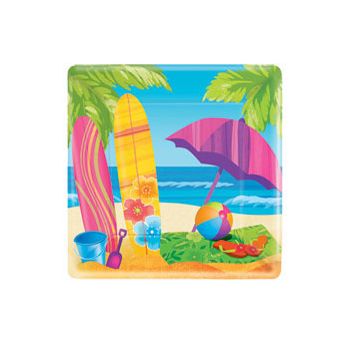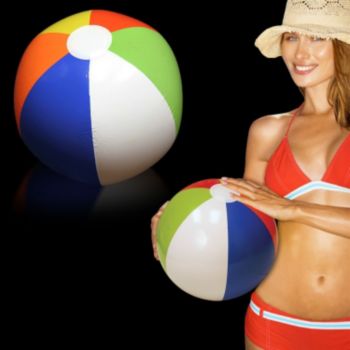 Luau Party
If you are not located near a beach, or do not own a swimming pool, don't fret. You can still have some summer fun in the comfort of your own backyard by hosting a Luau! Have guests show up in their hula skirts and leis, and transform your back yard into a Hawaiian paradise with luau themed decorations. Line the deck with vibrant hibiscus flower garland and hang a few inflatable palm trees around the entertainment space.
Don't forget about the Tiki Bar! Make your own by adding a grass table skirt to a table, complete with a Tiki Bar sign. Serve up fruity cocktails in plastic coconut cups. When it comes time for dinner, cook up some Hawaiian classics. A roasted pig may be a little much for a small get-together, but you can grill up pulled pork sandwiches and coconut shrimp skewers with some pineapple.
For entertainment, guests can participate in a fun game of Limbo. Once it turns dark, light up some tiki torches and, if possible, start up a little backyard bonfire.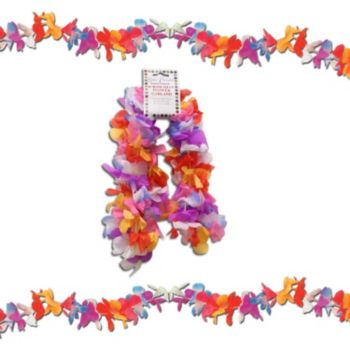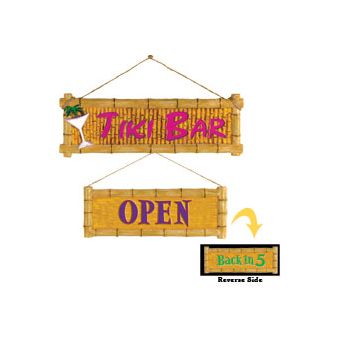 Nautical Party
One fun activity to do during the summer is boating. While not everyone may own a boat, you can pretend like you do when hosting a classy nautical themed get-together. Place various nautical themed cutouts on the walls of your home to create the illusion that you and your guests are on a ship. Have guests dress up in summery sailing attire.
Serve up fun and tasty seafood options on nautical themed paper plates with matching cups. Shrimp cocktail or oysters are great appetizer choices, while the main course can consist of grilled fish, or a dish topped with seafood.
For tips, questions, help planning an event or for recipe and craft ideas, email our party experts at askanexpert@windycitynovelties.com for your personal party planner!