Party Tips for Hosting a Kid-Friendly Halloween Party
09/27/17
Halloween is an exciting time for children, with the fun crafts, sweet treats and, of course, dressing in costume. However, sometimes Halloween can be a bit too scary. To ensure your kids have happy Halloween memories, rather than nightmares, use these party planning tips to throw a kid-friendly Halloween celebration. Teachers—and the mothers that help—can get inspiration for classroom parties, while moms can use these ideas for their own Halloween parties at home!
Embellish the party space with festive and friendly Halloween decorations
Begin your party planning process by starting with the Halloween decorations. Look for any Halloween decorations that have cartoon-like pumpkins, ghosts, bats or witches printed on them. Your entryway, food table, and dining area (if there is one) should be the most decorated areas in your party space, as these will be the focal points of the celebration. 
To decorate the entryway for a Halloween party, you can do a number of things. Drape a "Happy Halloween" banner over the outside of the door, and place bundles of orange, white and black balloons at each side of the doorway, anchoring the balloon bundles with balloon weights. This will also let other parents know where the party is at if they have never visited your home before. As for a classroom Halloween party, teachers can place a festive door cover or door banner onto the inside of their door. You can even get creative and construct your own! Then tape strands of black, orange and white streamer paper over the door and secure them to the sides of the doorway like curtains.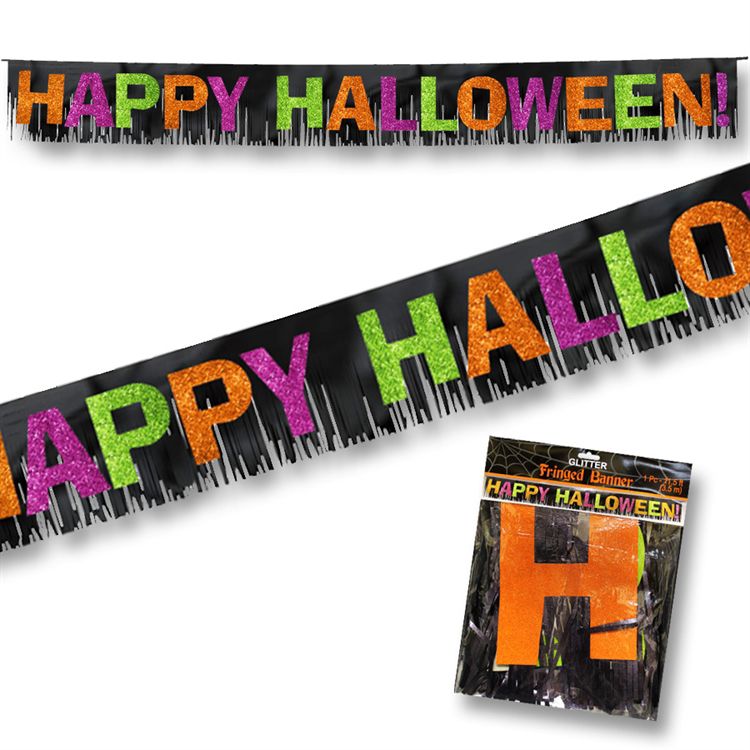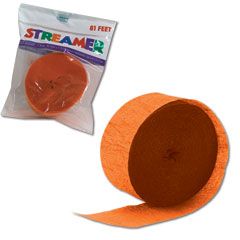 When decorating the food table, start with a festive table cover and plan the rest of the table decorations around that. As seen in the image below, you can use a solid table cover and drape decorative spider webs over it to add some detail. If the table will back up against a wall, create some type of backdrop. You can purchase already made scene setters, or make your own using construction paper, Halloween cutouts and a Halloween pennant banner.
Add a few table decorations to actually put on the table, such as a few Halloween centerpieces and Halloween party favors, like spider rings, confetti, and bead necklaces in Halloween colors.
via partypinching.com
You can decorate a dining table similarly as the buffet table. Use a Halloween themed table cover, or a solid-colored one with draped spider webs, as mentioned previously. You could also drape burlap across your table cover, or use it as a table runner down the center. Place candles down the center of the table—with children I would recommend using LED candles so no one gets hurt and nothing gets ruined. Sprinkle fake fall leaves all along with table, adding in Halloween confetti. Use coordinating paper plates and cups to serve food and drinks in for easy clean up.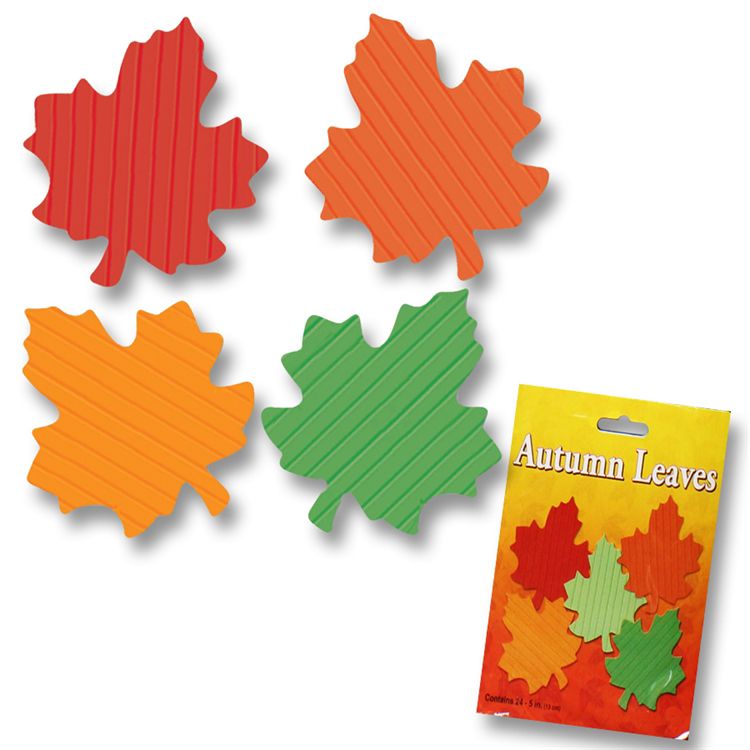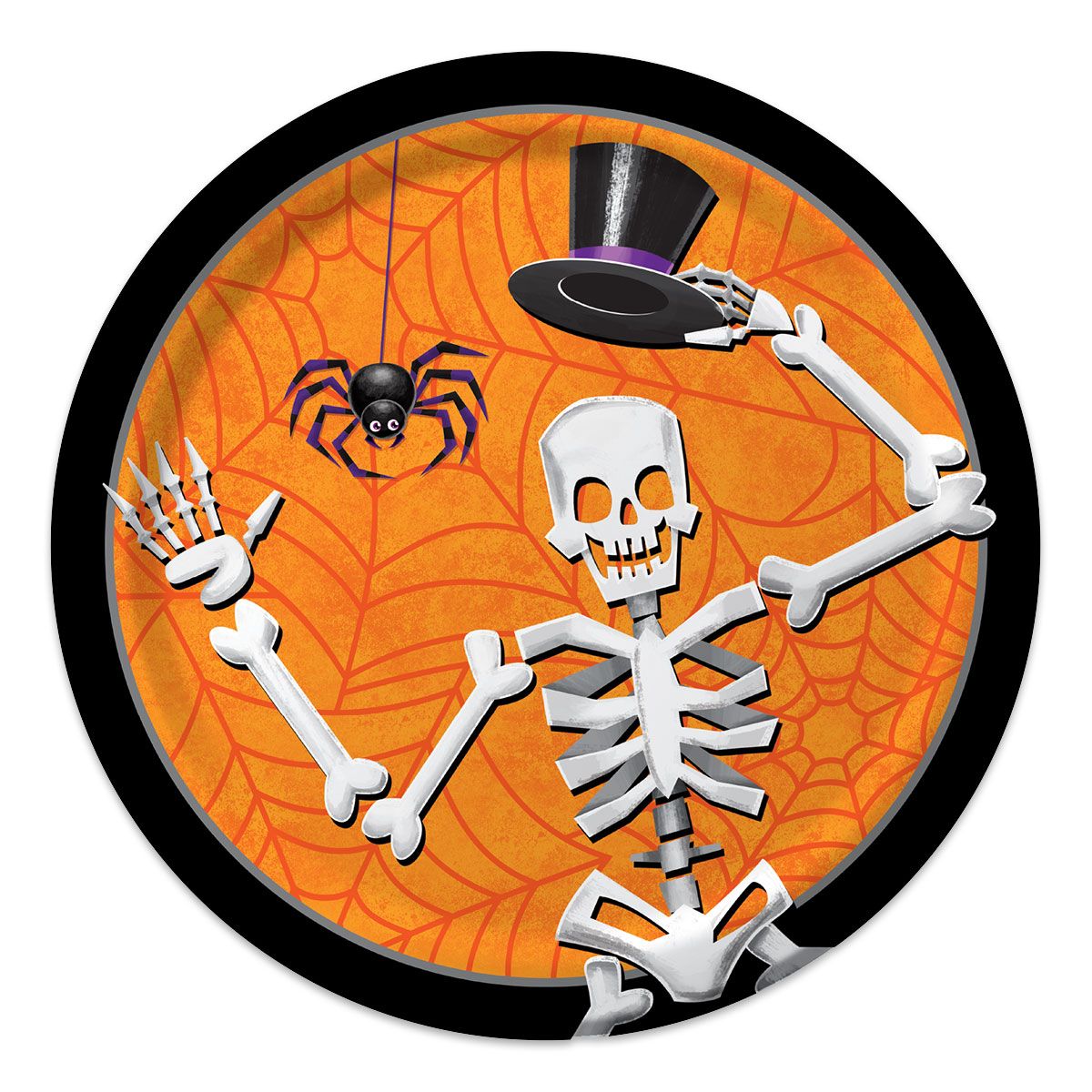 Whip up some playful, yet delicious snacks
Other than dressing up, Halloween is all about the sweet treats! Kids tend to like treats that look cool, while also tasting yummy. And since you know they'll be overloading on candy this Halloween, you can make them snacks that are on the healthier side. Here are a few Halloween party snack ideas for you Halloween party this year:
via listotic.com
Mummy Pizza Bites – Take mini bagel halves and spread a layer of pizza sauce over them. Use pieces of string cheese to create mummy wraps on the bagels. Finish off with two slices of black olives as the eyes.
Banana Ghosts - Peel and cut bananas in half. Cut the half pieces in half long ways. Place them on a wooden stick and dip them into vanilla yogurt, adding two chocolate chips for the eyes, and one upside down for the mouth. Freeze them and serve.
Witches Broomsticks - Purchase a package of any white sandwich sliced cheese you think the kids will enjoy. Cut each slice in half, then, taking scissors, fringe the bottom half of the half slices of cheese. Wrap each piece around the end of a pretzel stick and secure with a fresh piece of chive.
Pumpkin Snacks - Take those mini "Cutie" oranges and peel them. Place a small piece of celery in the top of the orange and you have yourself a mini edible pumpkin!
Apple mouths - Cut an apple into slices about a centimeter thick. Spread a layer of peanut butter onto one side of each slice. Put them together, with a row of mini marshmallows on the edge, to create mouths. 
At Windy City Novelties, it's our hope that this article inspires you to create a fun and unique party for your loved ones. For more helpful tips on organizing your event, email our dedicated party planning experts at [email protected]. You may also subscribe to our emails for weekly party planning ideas, featured products and more at https://www.windycitynovelties.com/customer/account/create/