Spice up Your Winter with a Casino Night Party!
09/27/17
It's the dead of winter and you're bored. The first snowfall is beautiful and exciting, but after several weeks of snow and cold, it just gets old. There aren't any fun holidays occurring until spring, so you have nothing to look forward to for quite some time. Vegas would be a great vacation destination right about now, but you don't have the time or the money. Spice up your winter with a Casino Night Party! Spend a night at the casino, playing card games and catching up with friends, without ever having to leave your home. If you can't make it to Vegas, bring the Vegas to you! You can also add a Casino theme to an upcoming celebration to make it more interesting, such as a birthday party, graduation or other special occasion. Use these party ideas to help you plan for the ultimate Casino Night celebration!
Set up actual casino games in an area of your home.
Designate an area of your home as the "game room" where guests can actually participate in several casino games. This will give your party some purpose—if there isn't another reason for the celebration—and will keep guests entertained. Black Jack is always a fun casino game to play, and will engage several guests at one time. Set up a table for the Black Jack area and cover it with a green Black Jack table cloth. If you own a round table that has collapsible sides, collapse one side of the table for the dealer to stand. If not, a rectangular table will suffice.
Set up one more casino game to get some variation at your party so guests don't become bored. Roulette is also an exciting game to play that will involve several people. Set out a rectangular table and use a Roulette table cover to lay over it, along with a Roulette game board and wheel, and let guests have their fun!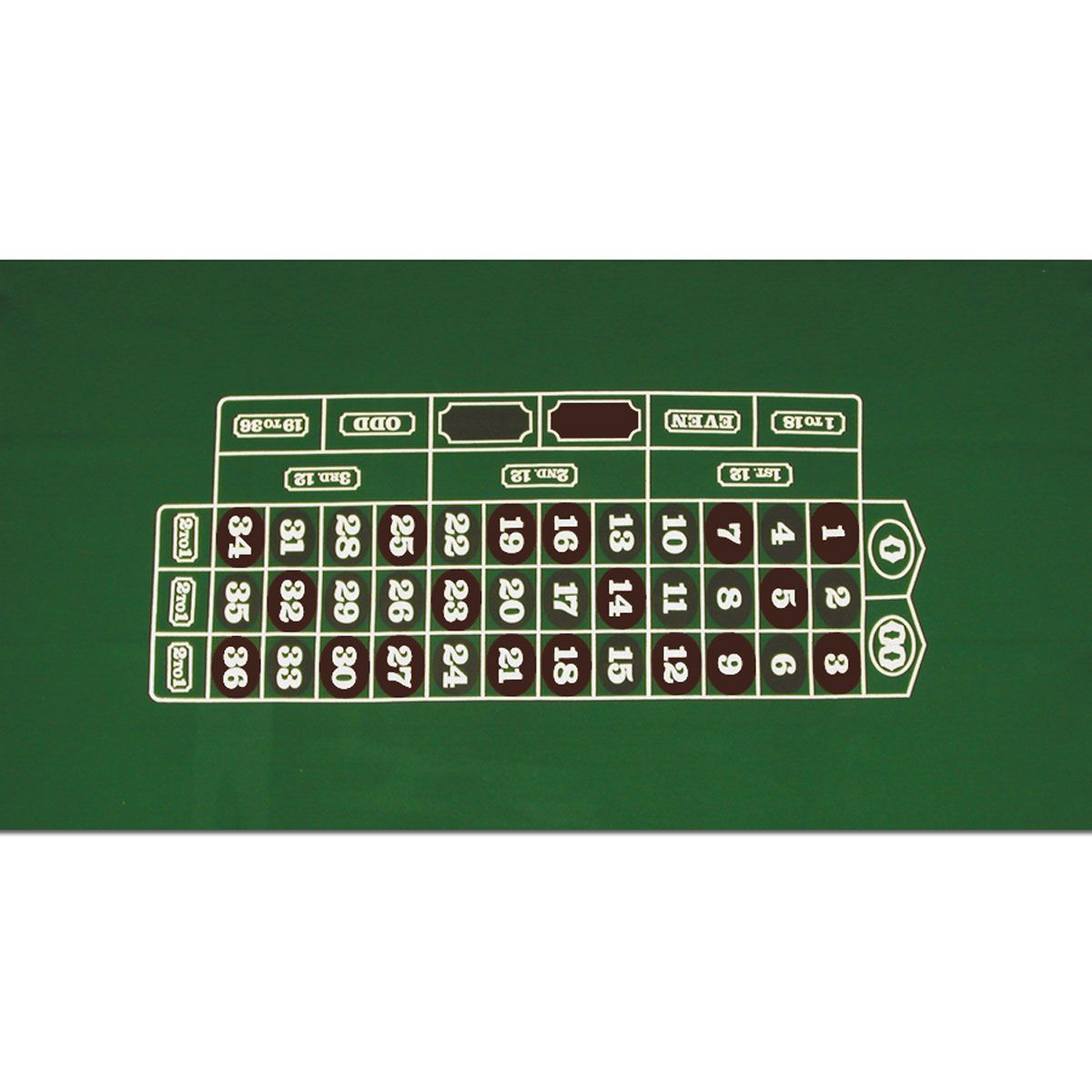 Greet each of your guests with a bag of poker chips or fake money for them to "gamble" with. You can award the three guests that have the most poker chips or money at the end of your party! This will give guests an incentive to play your casino games, and will throw a little friendly competition into the mix.
Use a black, white and red color scheme to decorate for your party.
Red, black and white is a classic casino color scheme, so decorate your party space with these three colors only. To create a real casino look and feel, attach a slot machine scene setter to an open wall in your gaming area. This can also serve as a fun backdrop for a photo booth at your party! Guests can stand in front of the backdrop and take pictures. Come up with a fun hashtag for guests to use when uploading their photos to social media so that other guests can easily find them.
Hang a casino sign or banner above or next to the entranceway to your party space. You can also create a door curtain by hanging several card suit stringers from the top of your doorway. Or use a red metallic fringe curtain to hang from the doorway, and split it in half to create drapes. This will create a sense of exclusiveness, and your guests will feel special to be invited to such a great event!
Inside the party area, adorn the walls with playing card cutouts and playing card suits. Interchange them and place a few on each wall of the party space using tape or sticky tack. In addition to those decorations, hang a few red and black casino swirl decorations from the ceiling, mixing in a few casino themed paper lanterns. 
Serve finger foods on a decorated buffet table.
Your guests are going to need to eat during all of their game-playing, so set up a buffet-style table with plenty of snacks they can munch on in between games. Finger foods will work best so guests can easily stand while eating. If you'd like to set up a few small, high-top tables for guests to set their plates and drinks on while they eat, that would be convenient. If so, be sure that each high-top table has a centerpiece. A small vase of red and/or white roses and a candle or two will make for an elegant, yet simple centerpiece. Or, go with something fun, like a glow-in-the-dark martini glass filled with red and black dice and some playing cards!
Use a solid black table cover for your buffet table, and set out casino-themed paper plates and napkins for your guests to eat off of. Use a Casino Centerpiece Kit to add some decorations to your food table. You'll also want to serve some beverages at your casino party. If it's feasible, set up a bar in a small area in your party space, and hire a bartender. This will give you the freedom to have some fun without having to concoct drinks for your guests the entire night. If not, you can set up a bar and have guests serve themselves their own beverages. Be sure to also provide non-alcoholic drinks in a cooler nearby. Provide guests with card suit coasters they can set down their drinks on when they aren't holding onto them.