Switch up Your Annual Halloween Celebrations with a Day of the Dead Party!
09/27/17
Day of the Dead, or Dia de los Muertos, is a Mexican celebration that occurs every year between October 31st and November 2nd. People of Mexican heritage celebrate this time by remembering and honoring loved ones that have passed. Rather than a time of mourning, Day of the Dead is normally a happy time, remembering good times spent with these loved ones and celebrating and embracing the cycle of life and death.  
If you are not from a Mexican heritage, but are looking to shake things up a bit this Halloween, you can throw your own Day of the Dead celebration. Invite friends and family over for a night of eating, drinking and fun. Whether or not you truly want to celebrate the lives of loved ones that have passed is up to you, but you can decorate your party space the way Dia de los Muertos celebrations are set, feast on traditional Mexican cuisine, and possibly add in a few of your own family traditions! Here are a few tips on hosting a Day of the Dead celebration.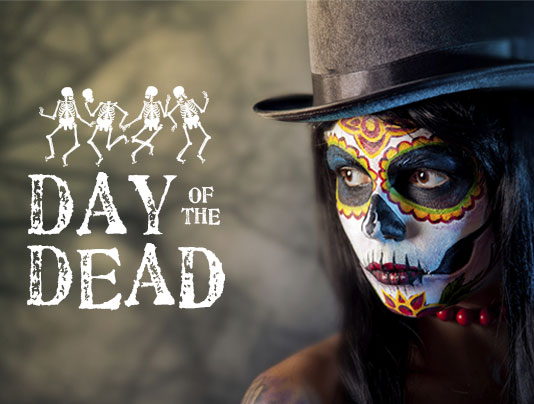 Add sugar skulls, marigolds and other traditional Day of the Dead decorations to your party space.
Sugar skulls are a common symbol representing Day of the Dead. Called "calavera," in Spanish, these skulls are typically made from sugar or clay, but can come in many forms. They are embellished with colorful drawings and flowers. These sugar skulls should be a large portion of your Day of the Dead decorations. You can make your own from paper or cardboard and place them on the walls (which could be a super fun craft for you and your kids, if you have the time), or you can find sugar skull decorations to purchase. Hang sugar skull cutouts on the walls, or hang a sugar skull garland banner in the entranceway to your party space. You can also incorporate red roses into your party scene, in order to match your Day of the Dead decorations.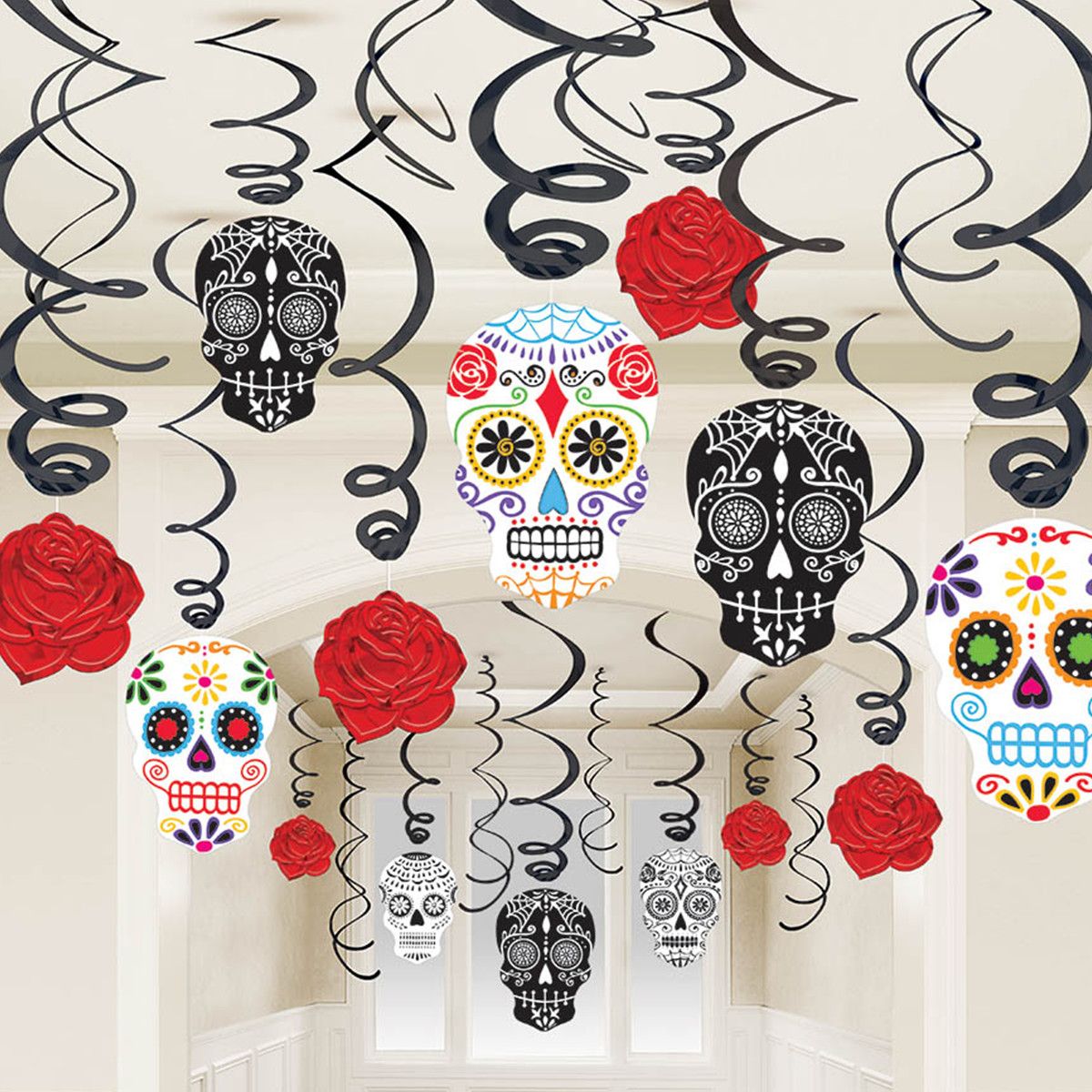 On the last day of the Day of the Dead celebrations, most families usually visit the grave or tombs of deceased family members. They spend a majority of the day there, bringing gifts to place on the graves, feasting and celebrating. Bring a graveyard into your Day of the Dead party decorations by hanging a graveyard backdrop on an open wall in your party space. This decorating piece will be so simple to put up and take down, as well as set the scene for your party. Double win!  
Dia de los Muertos celebrations are typically situated around an altar for honoring the deceased. The altar contains decorations in the form or marigolds, candles and sugar skulls, and possessions and portraits of the loved one(s). Instead of making your own altar, you can set up your dining table as an altar. Cover it with the table cover of your choice—if you are substituting Day of the Dead for a Halloween party, you should use a dark lace tablecloth. Line the center of your table with several small vases of marigolds. Marigolds are the flowers that represent death in Mexico. You can use fall colors, such as red, orange and yellow, or you can stick to dark red and purple to somewhat form to a Halloween theme. If you don't want to purchase real flowers, you can line fluffy paper decorations down the center of your table. These fluffy decorations will resemble marigolds. Next, add numerous candles all up and down your table. You'll want a large amount of candles—enough to be able to eat solely by candlelight. Of course, if you are using paper decorations, you may want to use LED candles just to be safe. Finally, finish off your table décor with some skulls. Medium sized skulls (any type, not just sugar skulls) can be placed around your dinner table. If there are holes for the eyes, stick flowers inside of them; if there are not, you can make tiny flower arrangements as headbands for the skulls.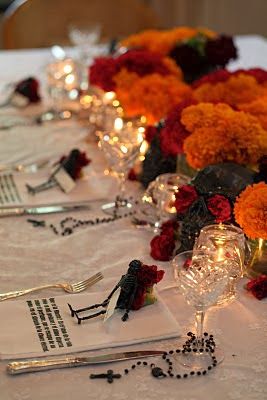 via dawnypoo.blogspot.com
To make your Day of the Dead party incorporate a Gothic look, use a black skull lace door curtain for guests to walk under while entering the party space. You can also hang (fake) candelabra lanterns above your dining table for an extra Gothic touch.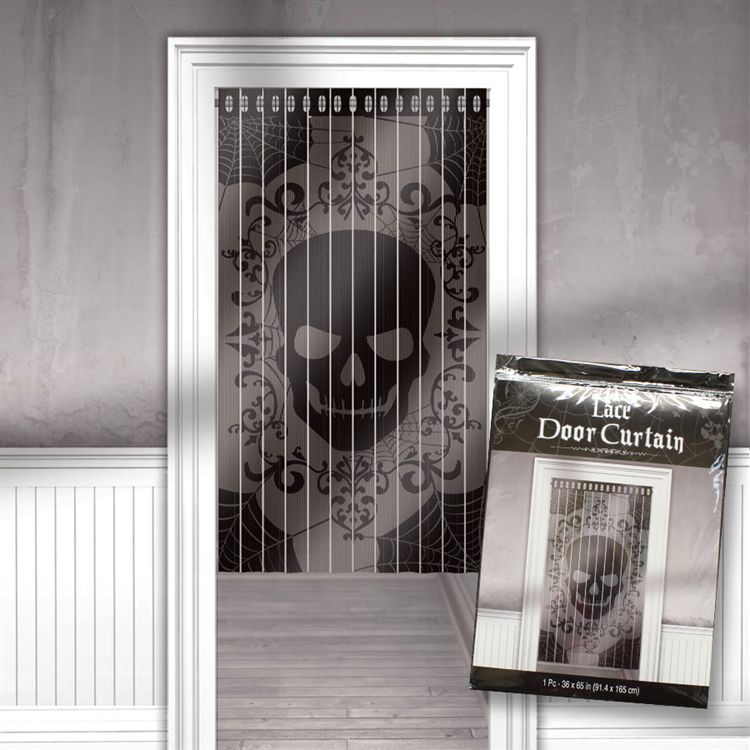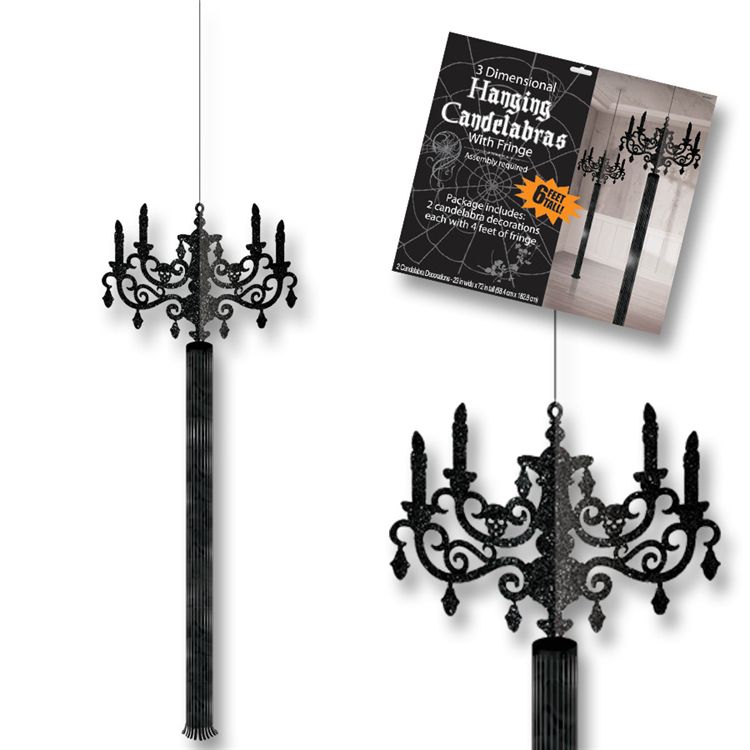 Mix in traditional Mexican cuisine with a few fun fall favorites.
At Day of the Dead celebrations, individuals may feast on traditional Mexican dishes, as well as the favorite dishes and beverages of the lost loved ones. For your party, you can serve a fusion of Mexican dishes and your favorite fall foods. For example, for appetizers, you can cook your specialty meat balls, but also set out some cheese and veggie quesadillas. Instead of serving frozen margaritas, you can whip up a batch of spiced cider. As a dessert option, you can have fun making sugar cookies in the shape of sugar skulls. Get a variety of different colored frosting so you can create your own artwork on the sugar skull cookies. Set out paper plates and napkins—that will match your party décor—so guests can help themselves to your appetizers and desserts.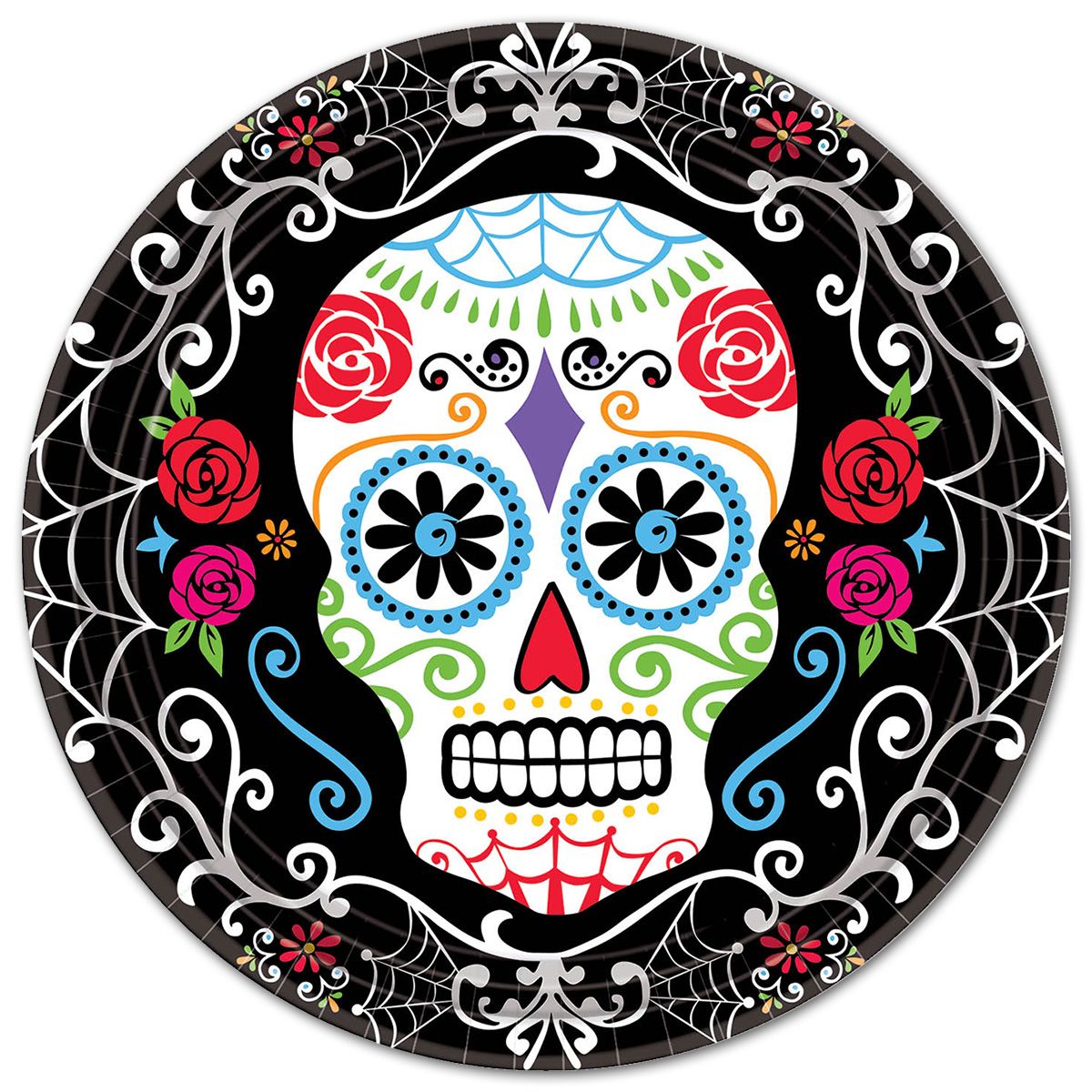 Keep guests entertained by having them make their own sugar skull masks.
As a fun activity that guests may like to participate in, have them create their own sugar skull masks. Purchase plain white, black or silver full face masks and paint. Set out pictures of sugar skull mask decorating ideas so guests can get a feel for what they need to make. Then, let their creativity take over and allow your guests to fashion a beautiful sugar skull mask. Set out fake roses, marigolds, or any other type of flowers to add to their masks or to wear in their hair. Have your guests wear their masks for the remainder of the party--perfect photo opportunities! 
via etsy.com
If children will be attending this party, keep them busy with a skull shaped piñata. Fill it with candy and small toys that will continue to keep them busy once the piñata has been cracked. 
At Windy City Novelties, it's our hope that this article inspires you to create a fun and unique party for your loved ones. For more helpful tips on organizing your event, email our dedicated party planning experts at [email protected]. You may also subscribe to our emails for weekly party planning ideas, featured products and more at https://www.windycitynovelties.com/customer/account/create/