Baseball Party Ideas
09/27/17
The air outside is beginning to warm and the snow is starting to melt. To anyone, this means that spring is just around the corner, but a baseball fan knows this is the first sign of baseball season. Opening Day will soon be here-If you're a baseball fan, you know that's an occasion worth celebrating! Whether you plan to attend your team's Opening Day or not, you can celebrate the start of baseball season with a small get-together of your closest, baseball-fanatic friends. Or, if your little one is a baseball fan, throw them a baseball-themed birthday party that is sure to be a home run! Use baseball decorations to make your party area festive, serve ballpark-worthy snacks and watch your team take home their first victory of the season. Use these party tips and tricks to put together an unforgettable baseball bash! 
Invite friends to your event with baseball-themed invitations. 
What better way to invite friends and fans than with baseball-themed invitations? Customize your invite with the party details, including date, place and time. Encourage guests to wear their fan gear in support of your (or the opposing) team. Be sure to have face paint on hand to really get your guests in the spirit of the game.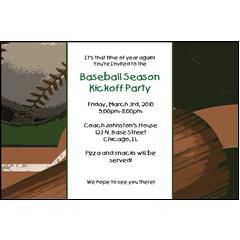 Decorate your party space with baseball decorations or your team's colors. 
You'll need to embellish the party space with a few baseball decorations-even if you're hosting this party at a nearby sports bar! If you can't be at the stadium, make the stadium come to you by placing stadium scene setters on the walls of your party area. These scene setters feature the landscape of stadium stands from a baseball field perspective.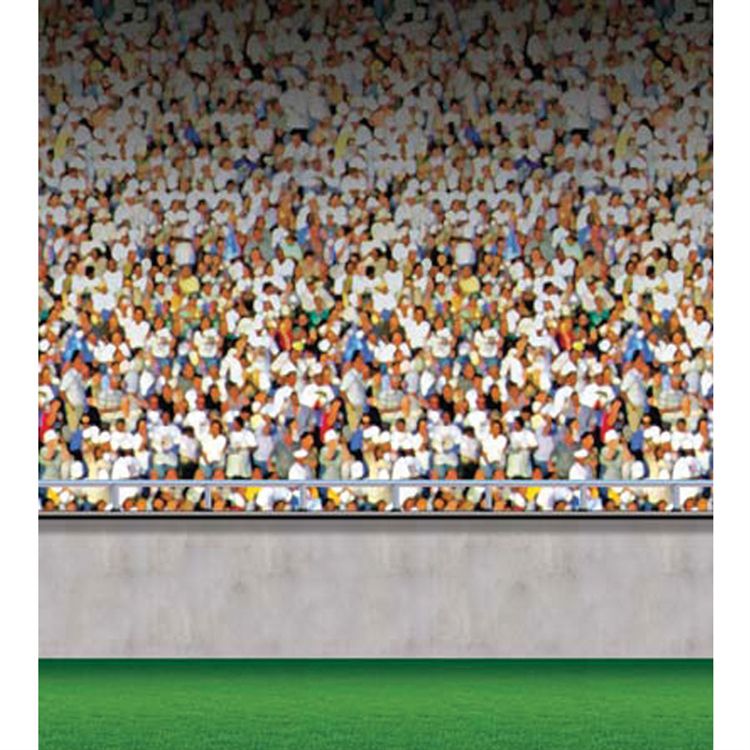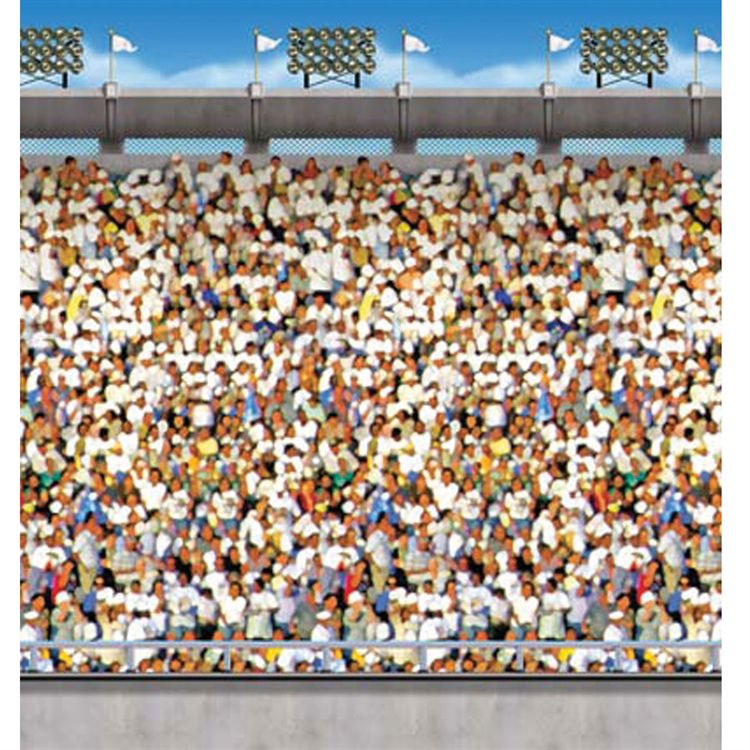 Whether or not you are attending the opening game, you will need to provide your guests with snacks. Set up a nicely decorated snack table that guests can grab some grub from during your soiree. Create a backdrop for the snack table by vertically hanging paper streamers (in your team's colors) from the ceiling or top of the wall, alternating colors. In addition to the paper streamers, hang several baseball paper lanternsfrom the ceiling so that they dangle in front of the paper streamers. Lastly, drape a "CONCESSIONS" pennant banner along the front of the paper streamers-you can create one yourself using construction paper and ribbon from your local craft store.
image via joliejoliedesign.com
Place a green grass table cover over your snack table that closely resembles the grass on the baseball field. Add a few decorations to the table before setting food on it, such as glass vases filled with baseball stress balls (these balls can also double as party favors towards the end of the party).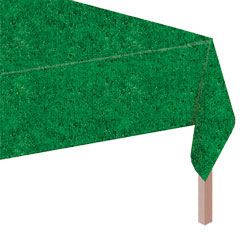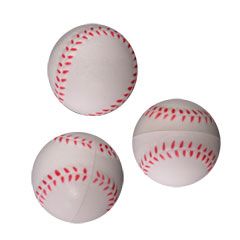 Provide your guests with ballpark snacks.
Offer your guests snacks that you would normally order at a baseball game, such as peanuts, popcorn and cotton candy. Heat hot dogs in a crock pot and display a variety of hot dog toppings (nacho cheese, chili, onions, green peppers, relish, mustard, ketchup) to form a hot dog bar. Set out a cooler full of water, beer and soda. Place stacks of baseball paper platesand matching napkins on the snack table for guests to eat off of. You can also mix and match MLB team paper goods, as well!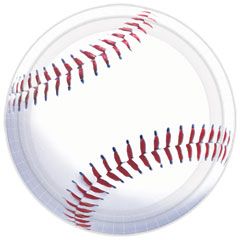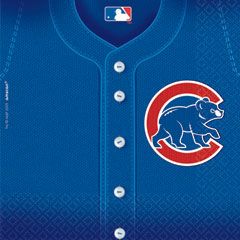 Partake in baseball themed activities.
Of course, watching the game is going to take up a majority of your party time. However, a baseball piñata is the perfect activity for the Seventh Inning Stretch, or to keep children entertained during the party. Let guests take a swing to express their joy or ease their frustration-depending on how the game is going. 
At Windy City Novelties, it's our hope that this article inspires you to create a fun and unique party for your loved ones. For more helpful tips on organizing your event, email our dedicated party planning experts at [email protected]. You may also subscribe to our emails for weekly party planning ideas, featured products and more at https://www.windycitynovelties.com/customer/account/create/