Throw the Pool Party of the Summer with these Helpful Tips!
09/27/17
It's summertime, and what's a summer without a pool party? If you own a pool, having a pool party is a great way to spend a summer day with loved ones. Invite friends, neighbors and family members over for a fun-filled day of swimming, splashing, and grilling. Whether your pool party is spur-of-the-moment or planned, taking place during the day or in the evening, we have a few tips and ideas on how to make your get-together extra special!
While you don't need a particular reason for throwing a pool party, you can turn any special occasion into a pool party, such as a friend's birthday party, a family reunion, a company outing, and much more. Send invitations to your guests and let them know the purpose for celebrating—even if it's just to enjoy each other's company on a warm summer day! Choose invitations that encompass the theme, or purpose, of the party. For instance, if the pool party is also a birthday party, be sure that your guests are aware of that so they can prepare to bring a gift. Also, let your guests know that they need to bring their own towels with them, unless you are able to provide one for everyone at the party. Include other details, such as time and date, as well as the address. 
Once you have sent out your invitations and your guests have responded, you can begin your party planning! Add some color to your party area by draping a neon fringe garland all along the fence of your pool or deck. You can also hang several pineapple lanters from the roof of your backyard cabana or canopy for a little extra color.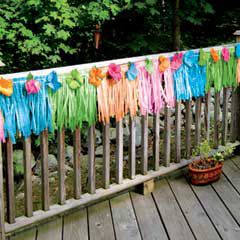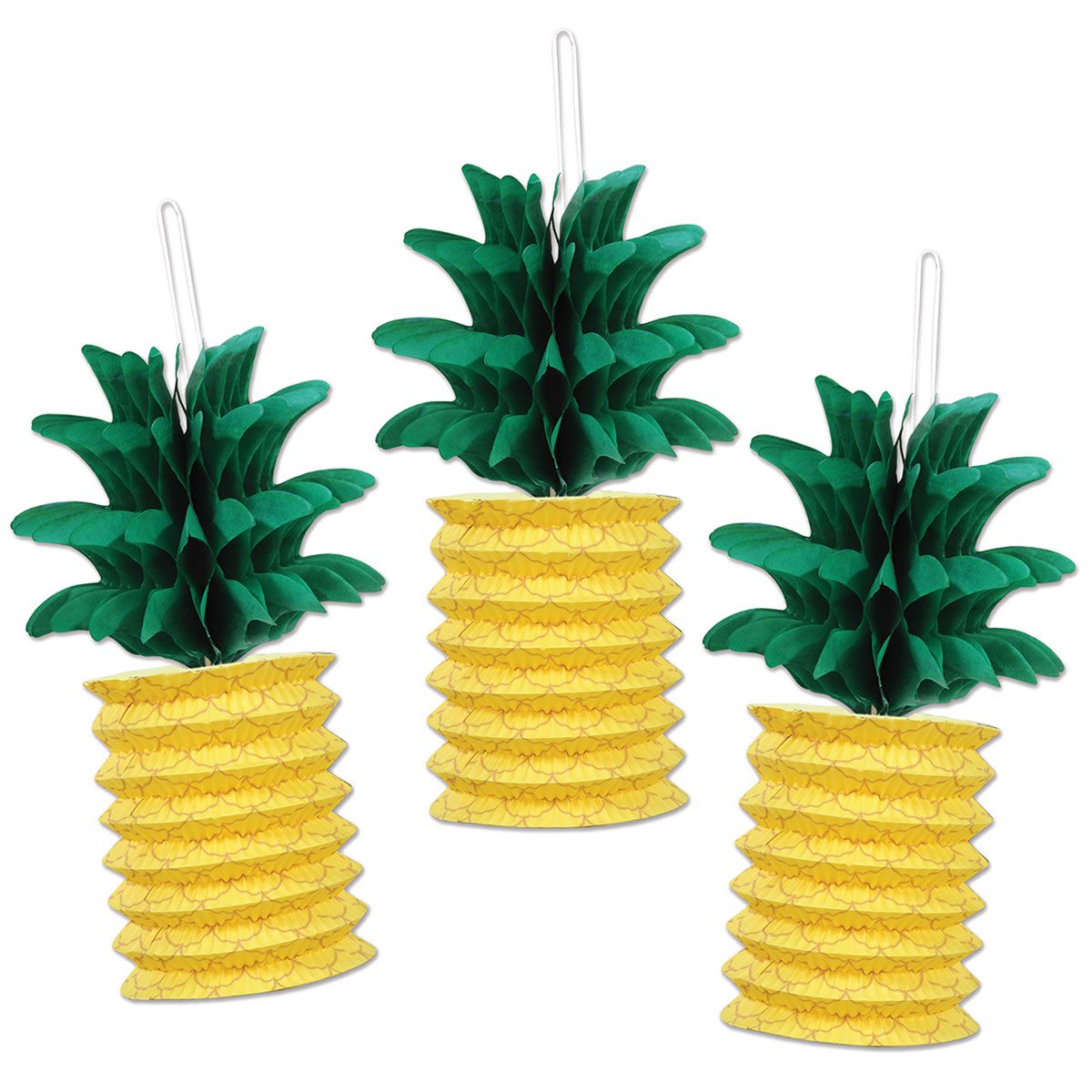 If your party is set at night, or will carry into the evening hours, you'll want to make sure that your decorations are seen at night. You may already have pool lights, but for an additional source or light in your pool, as well as an awesome decoration, crack a variety of different colored glow sticks and drop them into the pool, just before your party begins or as the sun goes down. The glow sticks will sink to the bottom of the pool and will light up the entire floor of the pool—depending on the size of the pool and the amount of glow sticks you use—making the water emit a glow in a rainbow of colors. You can also hang these glow sticks, like ornaments, off of nearby landscaping.
For more glow in the dark decorations, toss a few glowing beach balls into your pool to float on top, or hang them from your cabana. Glow beach balls are typical beach balls, but they are made of clear plastic and contain a glow stick inside of them. They make for great party favors, as well as great decorations. LED candles are another great source of light, as well as an elegant addition to your party setting. LED candles will stay lit throughout your event, and you won't have to worry about fire safety. Set them along the staircase leading up to your deck, or place them on top of your deck railing. You could also place them along the walkway, leading guests straight to your pool area.
Set up an area in which your guests can eat. To make it easier on you while hosting the pool party, set up a few buffet tables with food and beverages that guests can help themselves to. Grill burgers and hotdogs, and set out a variety of different toppings. For a festive look, and to compliment the rest of your party décor, cover the snack tables with a bright colored table cover and set out paper goods to match, such as pool party themed plates, napkins and cups. Be sure to top off the food plates with fabric food covers so the bugs don't get to the food before your guests do!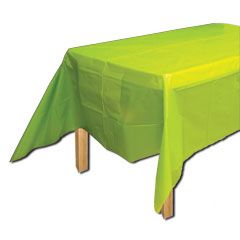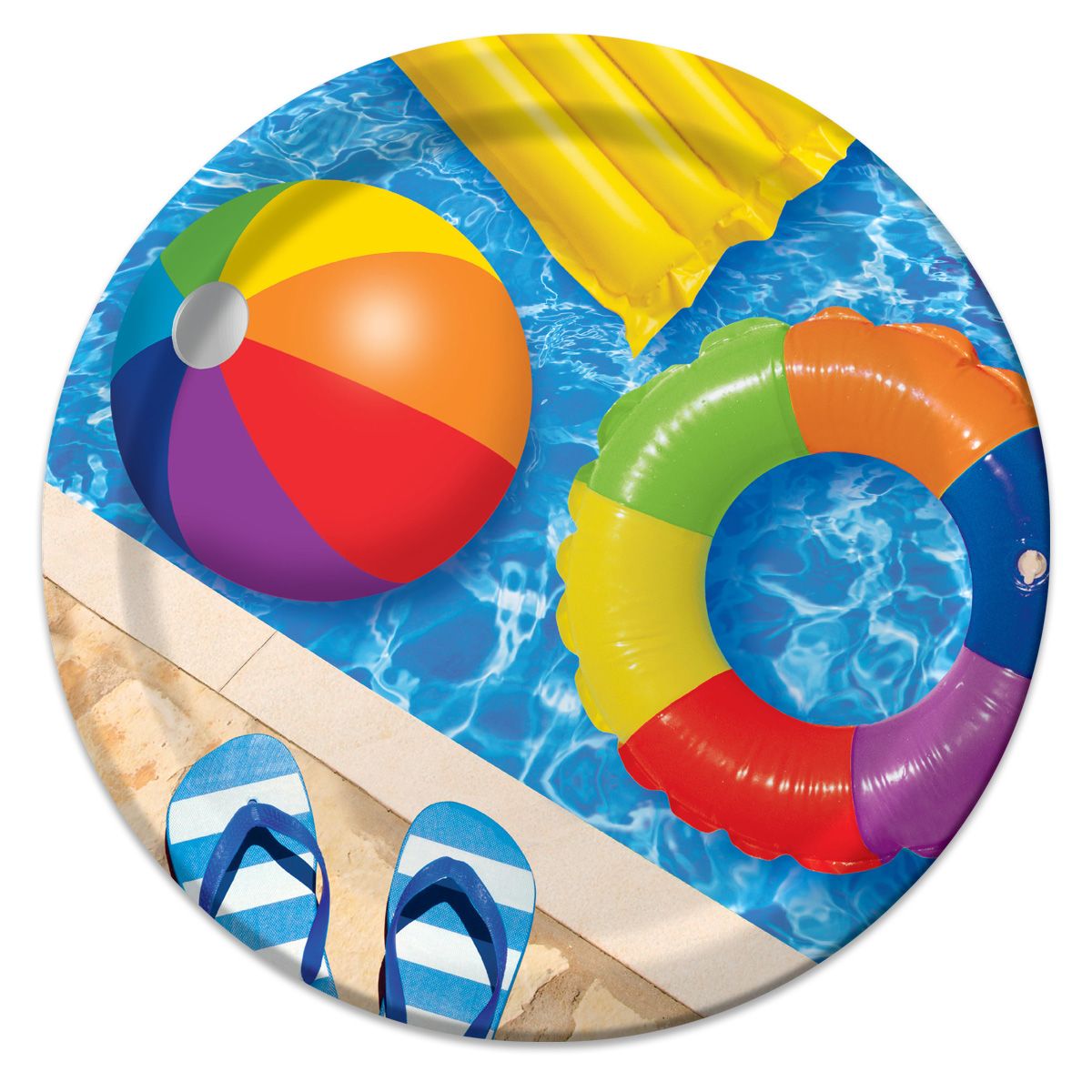 Be ready to entertain your guests with games or toys. Set out a bags set in your backyard party space, or set up a volleyball net for your pool. Be sure to provide your guests with plenty of pool toys, such as noodles, inner tubes, squirt guns and more! 
At Windy City Novelties, it's our hope that this article inspires you to create a fun and unique party for your loved ones. For more helpful tips on organizing your event, email our dedicated party planning experts at [email protected]. You may also subscribe to our emails for weekly party planning ideas, featured products and more at https://www.windycitynovelties.com/customer/account/create/