Windy City Novelties Presents a DIY Cinco de Mayo Party
09/27/17
Every year, millions of people go out to celebrate Cinco de Mayo; the day Mexico took an unlikely victory over the French at the Battle of Puebla. Many traditions have formed over the years with food, costumes, music, decorations, entertainment and more for this big day. This is surprisingly celebrated as a holiday in the United States as opposed to Mexico where it is not. Mexican-American's use this day to celebrate their Mexican heritage, pride and ancestry.
Many stress out when it comes to preparing to host a party. Windy City Novelties has come up with a great DIY cheat sheet so planning this year's Cinco de Mayo will piece a piece of cake.
Cinco de Mayo Invitations
The first thing anyone needs to do is invite friends and family to the Cinco de Mayo party of the year with a fun invitation. One of the best parts about having a party is finding so many ways to make it completely different than everyone else's. If the invitations are being sent in the mail, then sneak in some confetti into each invite for a fun surprise for the guests. If they are being hand delivered then attach mini maracas to each envelope to get the guests excited for the fiesta in store for them!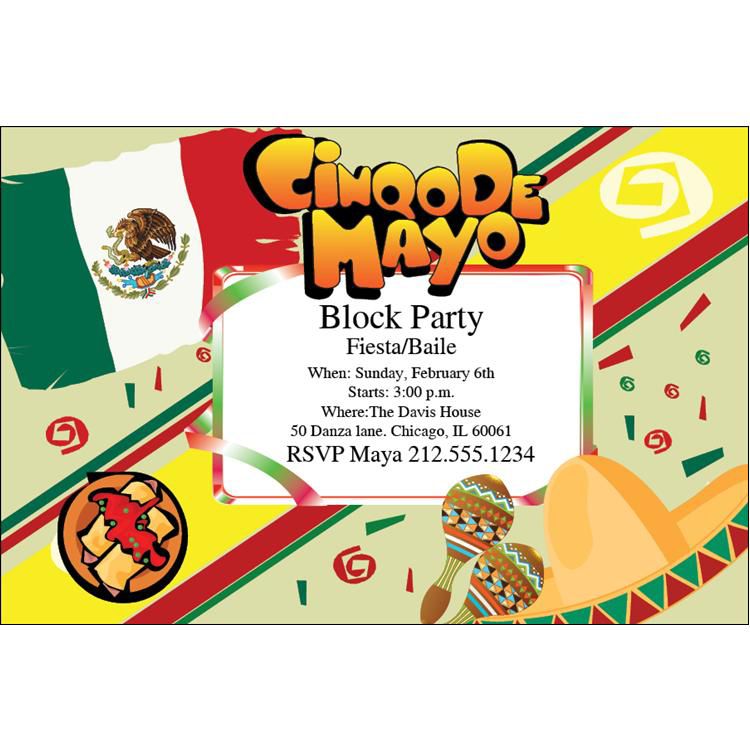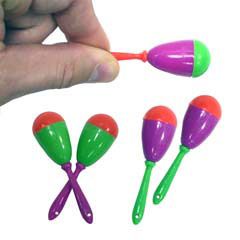 And what is in store for them will be an epic celebration of Mexican heritage and pride. When guests walk into the venue, their jaws guests should drop when they see all of the colorful decorations hanging from the ceiling, on the walls, tabletops and even on the ground. There are simple ways to get this all covered quickly and cheaply.
Cinco de Mayo Ceiling Decorations
The ceiling is probably the easiest to take over. It can be decorated and covered quickly with large balloons, banners, hanging whirls, papers fans or puffs and last but certainly not least, a piñata. What Cinco de Mayo would be complete without a piñata in either a burro, sombrero or chili pepper form?
Cindo de Mayo Wall Decorations
The walls should follow in suit of the ceiling and be covered in color and tradition. Start off with a festive Cinco de Mayo fiesta banner that guests see as they arrive. Greet them the right way with a traditional phrase or maybe just one that's a favorite.
When guests walk into the venue, they should feel like they are in Mexico through the decorations. Use scene setters to give the background feel of the country, as well as cut outs of Mariachi bands, festive Latin dancers, guitars and more. Even put up some tequila party time tape to designate where the bar is located!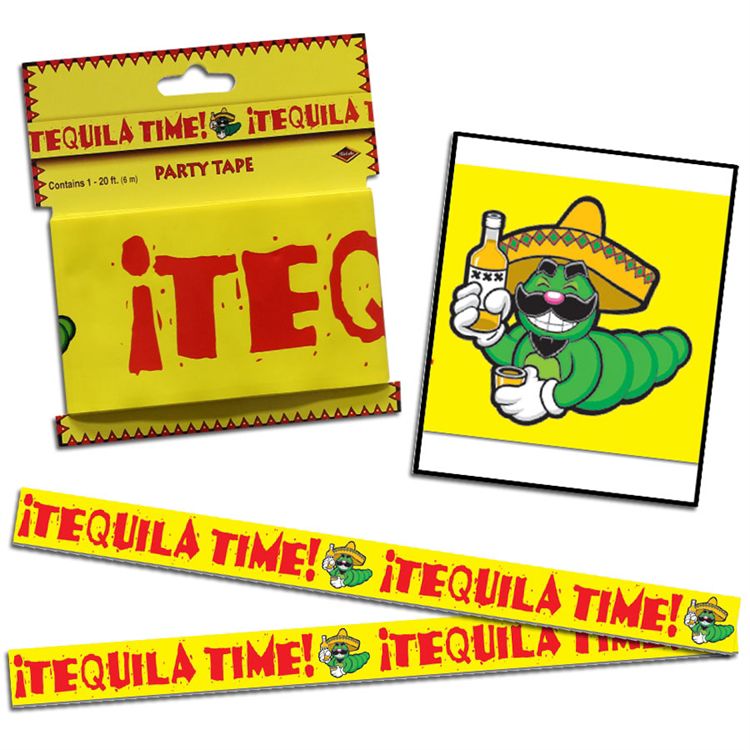 Tabletop Decorations
Once the guests get some drinks in them, their appetites will start to grow and they will head over to the eating area. Get them all set up with festive fiesta tableware with decorative plates, napkins, cups, trays, table covers, runners and more! Once the tables all dressed up, top it off with a chili pepper or Mexican flag centerpiece.
Floor Decorations
Most people don't think to decorate the floor as people just walk on it. What they don't think about is all the extra space that isn't taken up whatsoever by anyone or anything. Fill these spaces in with a fun inflatable to play around with, like giant maracas or a cactus. Or have the inflatables that will actually be put to good use like a sombrero cooler for all the drinks. 
Another great space filler is a fun party activity. Put up a fiesta photo prop for guests to take pictures with. Who doesn't want to poke their head through hole and make it look like they are a guitar player riding a donkey?! The guests will surely be smiling and laughing while taking goofy pictures.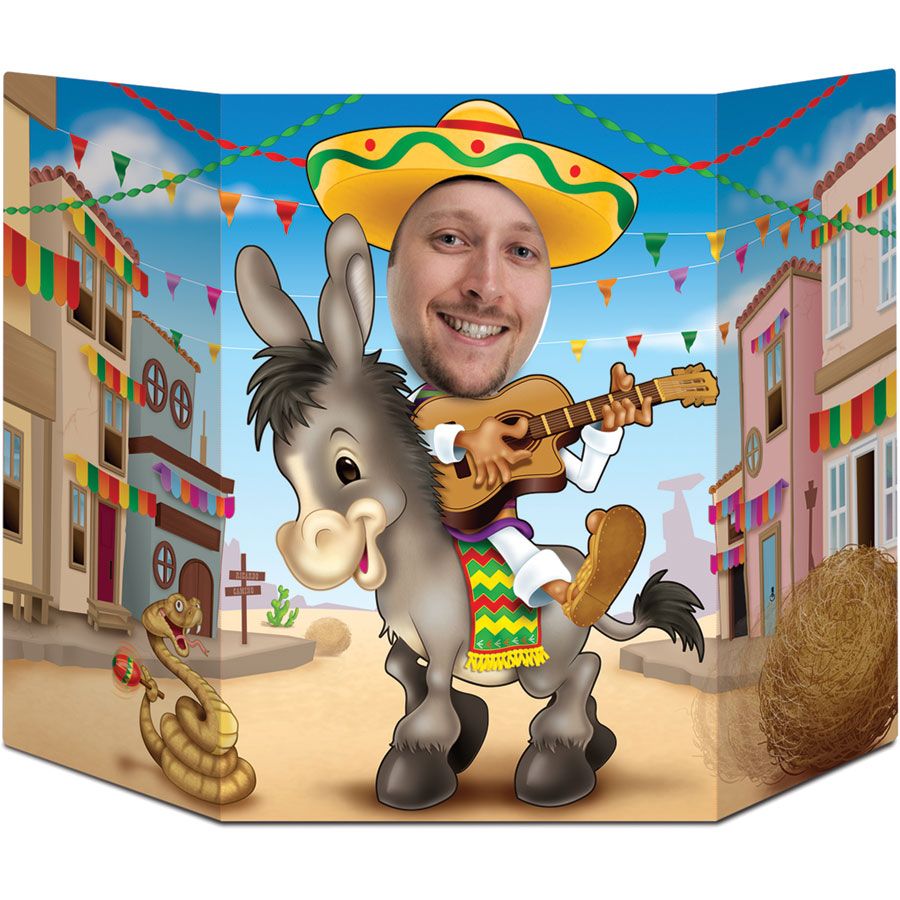 Cinco de Mayo Menu
While partying around a fiesta, people tend to get hungry and with any celebration, food and drinks are very important. For this party, it's important to keep with tradition as this is a historic event that is being celebrated. Choose some items from this simple menu and the guests will surely be smiling and full all night long.
Appetizers/Snacks
- Chips and Guacamole and/or Salsa
- Chiles en Nogada
- Chile Rellenos
Main Meal
- Tamales
- Camote
- Flautas
- Quesadillas
Drinks
- Lime Margaritas
- Micheladas
- Tequila
Dessert
- Tres Leches Cake
- Pan Dulce
Games and Activities
One of the other important parts of any party or fiesta is the entertainment, games and music. For this Cinco de Mayo celebration, go old school with traditions.
Starting off with the musical entertainment; either hire a mariachi band, a DJ or simply play music from a CD. Try and get everyone out on the dance floor for some traditional Mexican dancing. Of course, dancing isn't everybody's strong suit. In this case, make sure to have plenty of classic tradition games for them to play.
- Breaking the Piñata
Everyone takes turns being blindfolded, spun around and then let go in search of the piñata they wish to break in order to receive candy.
- Five Strings
A cardboard "5" has five strings attached to it. Everyone closes their eyes but the person with the "5." That person hits it and only allows the strings to be seen. Everyone opens their eyes and go in search of the "5." Once it's found, they keep quiet and race back to their seat. The first one there wins and gets to hide the "5" next.
- Mexican Hat Dance
Place a sombrero in the middle of the group. Have everyone make a circle around the hat while holding hands. When the music starts, everyone will begin to walk sideways. When someone in the group's name is called, they walk to the middle of the circle and dance around the hat until someone else's name is called. Those two then switch places and the game goes on.
When it comes to apparel on Cinco de Mayo, some don the colors of the Mexican flag (red, white and green), while others choose to wear more traditional fiesta outfits. Women generally wear a Latin dancer outfit where men wear a serape, poncho or a Three Amigos costume. With both sexes, sombreros with funky chili pepper bead necklaces are always a hit as well for those who want to keep it simple.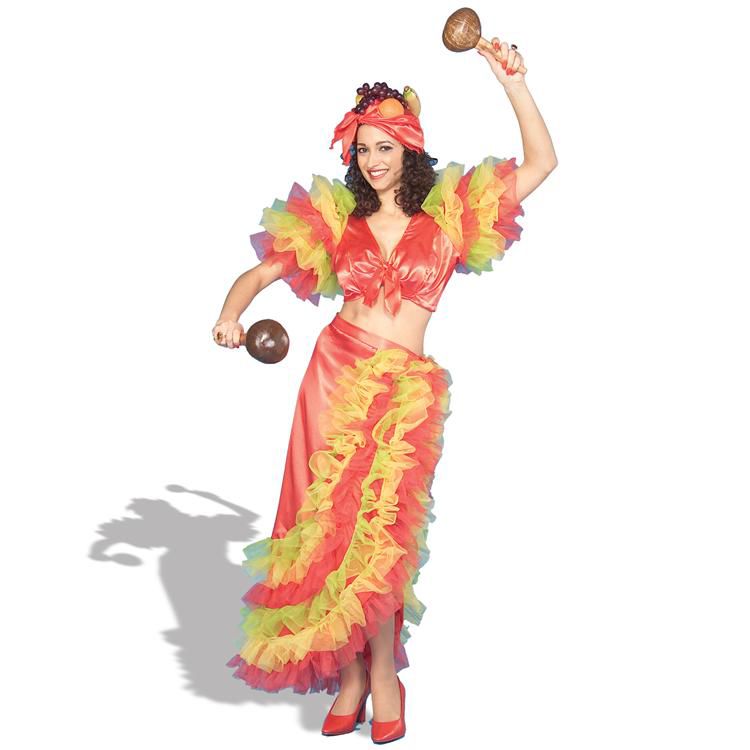 At Windy City Novelties, it's our hope that this article inspires you to create a fun and unique party for your loved ones. For more helpful tips on organizing your event, email our dedicated party planning experts at [email protected]. You may also subscribe to our emails for weekly party planning ideas, featured products and more at https://www.windycitynovelties.com/customer/account/create/