Windy City Novelties Top 10: Top 10 Halloween Pranks
09/27/17
Part of the fun of Halloween is pulling pranks on others or giving them a good scare. This Halloween, set up some spooky decorations or pull pranks on trick-or-treaters and coworkers with frightening props! Windy City Novelties offers a variety of both scary and funny decorations perfect for just that. Here are the top ten best pranking items to use on your friends this Halloween:
1.) Toilet Toppers
Pull a prank on your coworkers with hilarious toilet toppers! These toppers are simply placed onto the lids of toilets to make it appear as if something is actually coming out of the toilet bowl. Stick a zombie hand toilet topper on the lid in the bathroom at your office and wait to hear your fellow colleagues' reaction. Or place one with a zombie face coming out of it onto your toilet at home to frighten your spouse.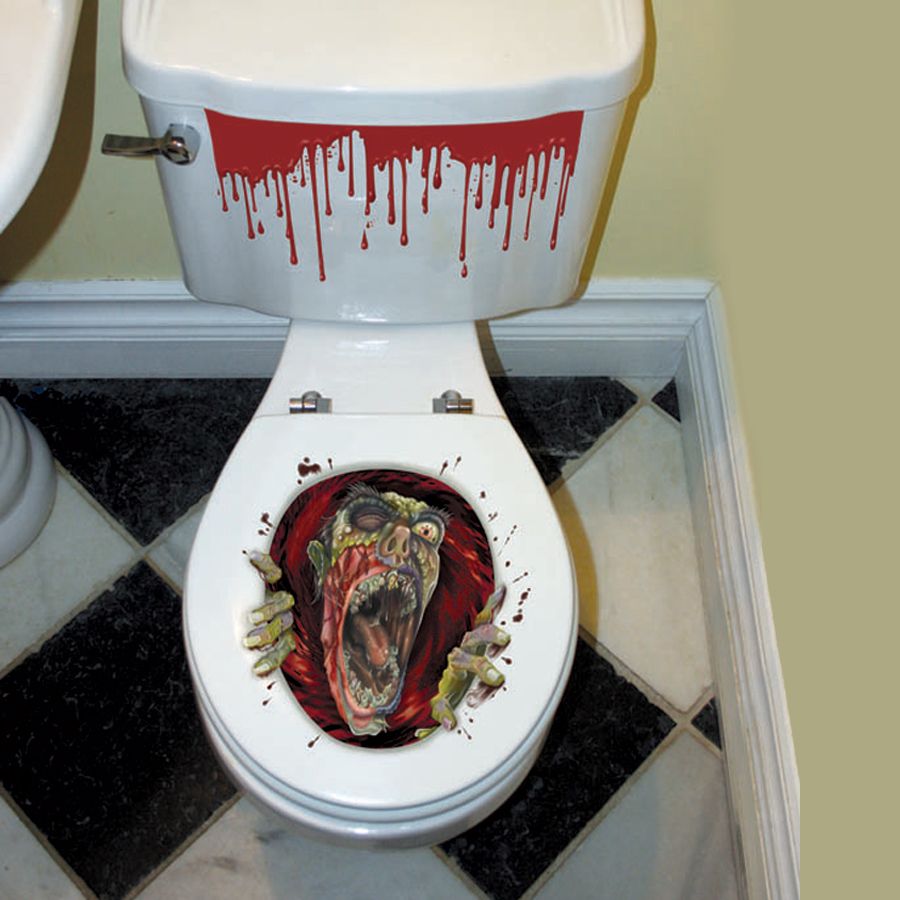 2.) Scary Family Portrait
When throwing a Halloween party this year, hang an antique "family portrait" in your hallway that guests can walk past on their way to the party area. As they are passing the portrait, it will begin to form into a bloody zombie face and will hopefully scare guests!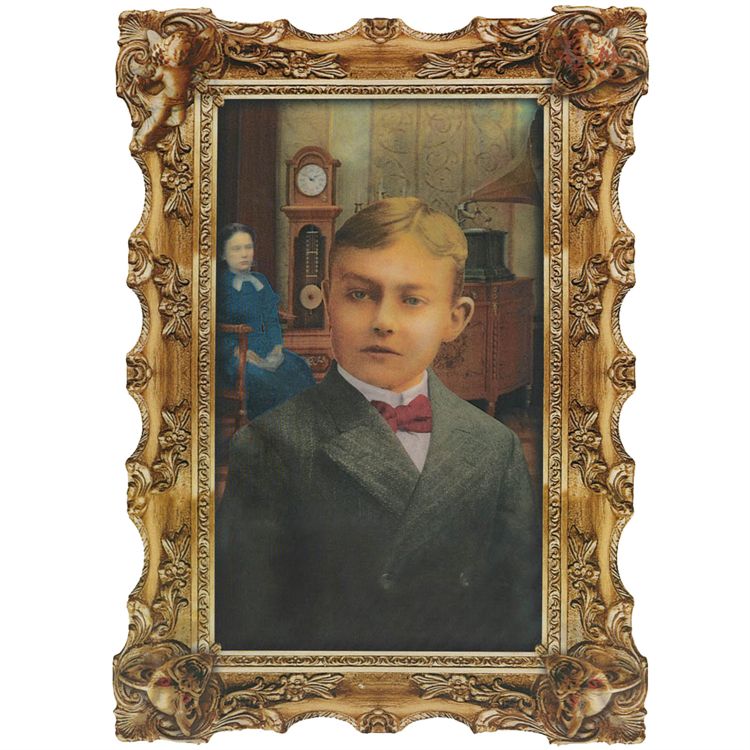 3.) Car Window Clings
Prank random people on your way to work with a monster car window cling. Choose from an alien, skeleton, or zombie and stick it onto the inside of one of the windows in your backseat. It will look as if one of these creatures is riding in your car, and other driving by will have to take a second look!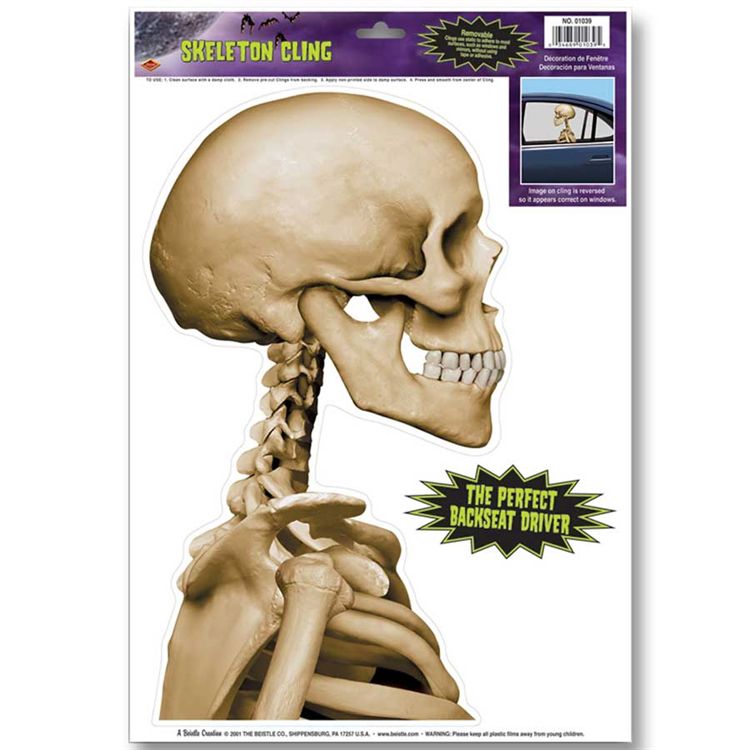 4.) Peepers Light Set
On Halloween, place sets of glowing eyes in your bushes to make it appear as if there are creatures hiding in them. Trick-or-treaters will be spooked!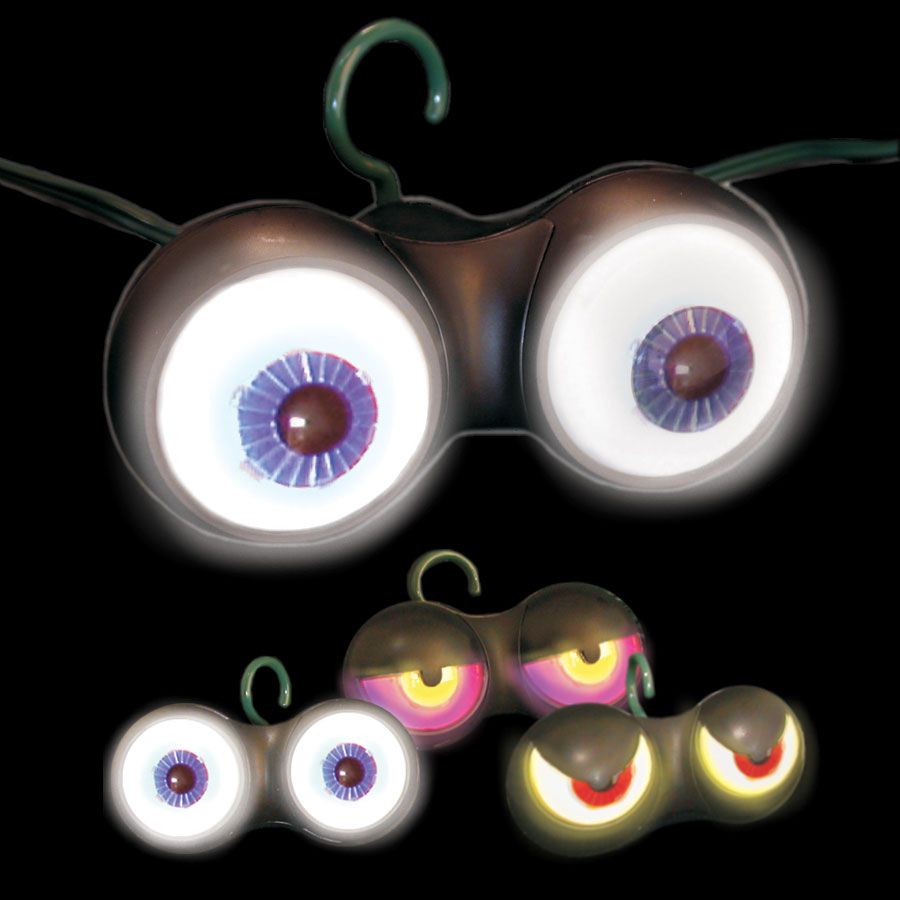 5.) Bloody Weapons Garland
For your Halloween party, or to scare trick-or-treaters, hang a bloody weapons garland in your front entrance or somewhere in your party space. The garland will add an eerie touch to your Halloween party decorations, and could possibly scare trick-or-treaters coming to your home.
6.) Green Glow Spray Paint
At your Halloween party, startle guests by spraying a creepy message onto your wall with glow in the dark spray paint. Place a black light over the area so the message will be easily seen. Be sure to place something over your wall to spray the paint onto, such as an old sheet or paper.
7.) Bloody Body Parts
Pull a prank on your coworkers by placing bloody severed fingers somewhere on their desks before they arrive to work on Halloween. Stick them in their drawers, or place them somewhere on their desks where they are somewhat hidden, and wait for their reactions!
8.) Lawn Skeleton
Stick skeleton parts in your front yard to make it look as if there is a skeleton coming out of the ground. This makes for a great Halloween decoration, whether you are hosting a Halloween party or if you just wish to spook trick-or-treaters!
9.) Spiders in a Web
Tangle some spiders in a fake web in the corner of your home for a Halloween party decoration. Or, try and scare trick-or-treaters by placing the web on one of the bushes in your front yard near your front walkway.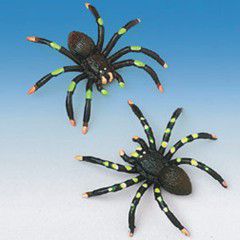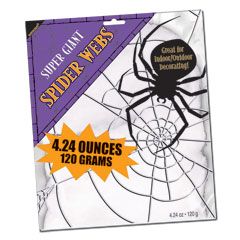 10.) Bloody Handprints
Stick bloody handprints onto your front windows to scare trick-or-treaters. These hand clings are made to stick on windows and also come with blood splatters. You can also stick them onto your back car windows to freak out other drivers, as with the monster window clings!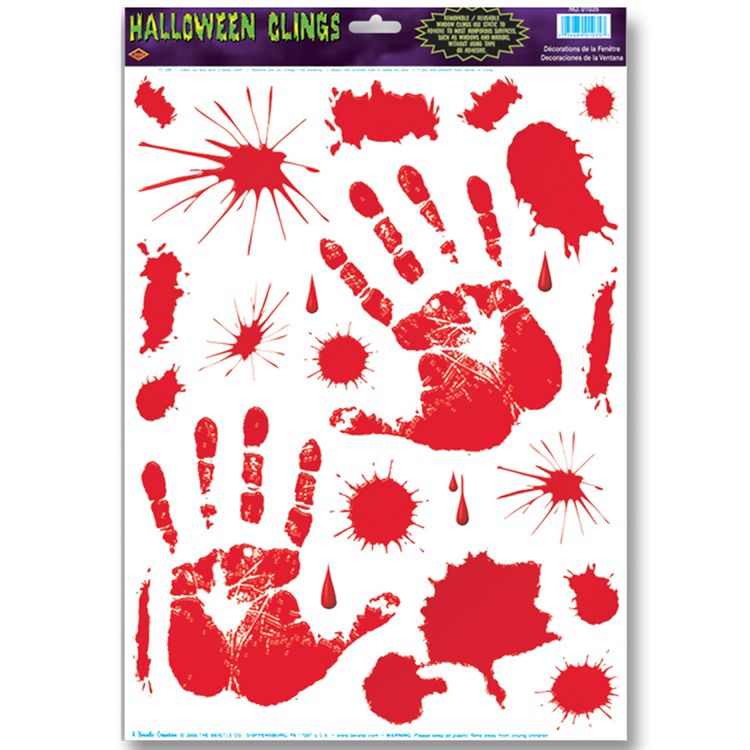 At Windy City Novelties, it's our hope that this article inspires you to create a fun and unique party for your loved ones. For more helpful tips on organizing your event, email our dedicated party planning experts at [email protected]. You may also subscribe to our emails for weekly party planning ideas, featured products and more at https://www.windycitynovelties.com/customer/account/create/